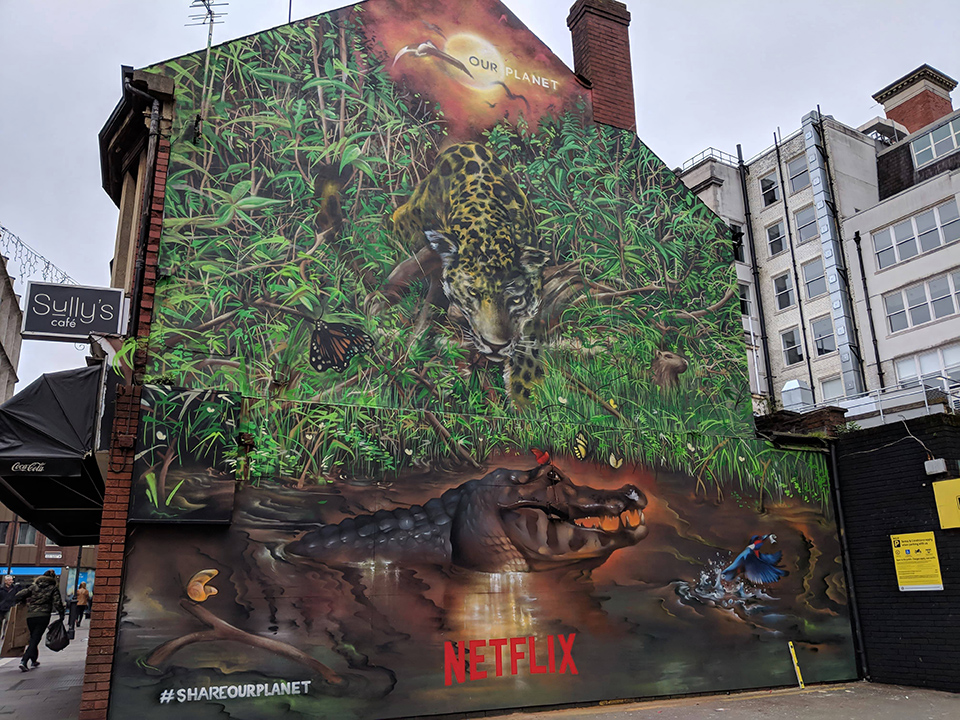 A GIANT caiman and hunting jaguar have caught the eye of passersby as part of a huge new wildlife mural in the centre of Cardiff.  
The painting, which depicts an Amazonian scene, has appeared on the side of Sully's Café on Quay Street, opposite the Principality Stadium.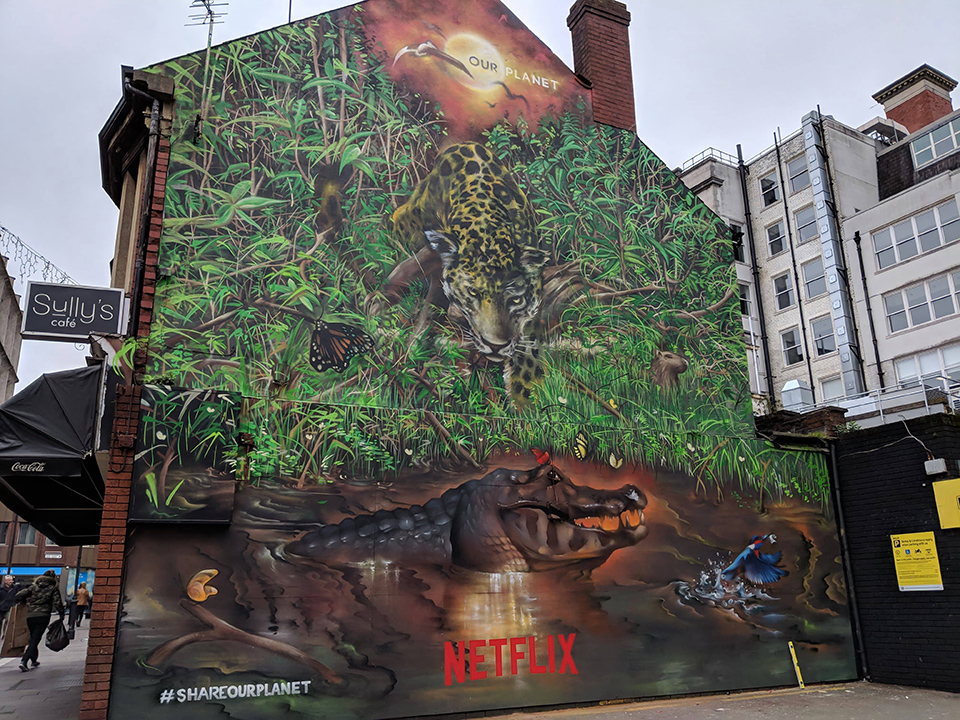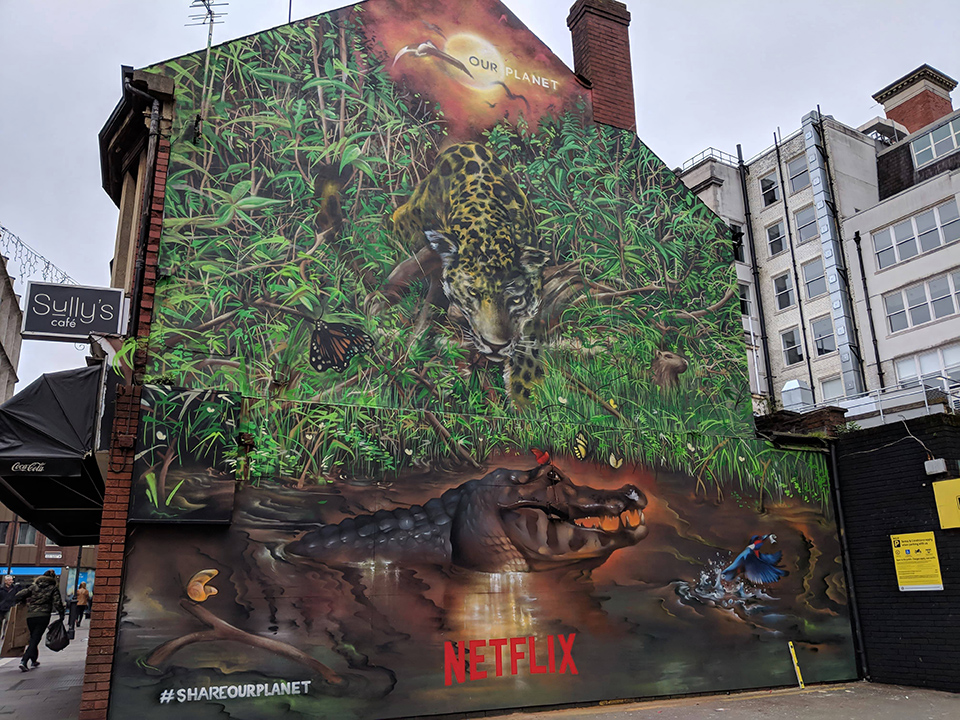 The artist behind the creation is Jim Vision, 37, who is from Penarth but based in Shoreditch, East London.
He said: "This is something quite close to my heart, as I feel we are the last generation who can stop the changes man has made in past generations." 
The mural promotes the new Sir David Attenborough documentary, Our Planet, which debuts on Netflix on April 5. The show explores how several different environments across the planet are under threat from climate change.  
Jim said: "It's really important that David Attenborough has made this documentary. It's really hard hitting, as it is the future of our home at risk." 
"We were sent the documentary in advance and from there worked to create a design that could work of a mural, getting all the individual features of each biome. We go to Birmingham next where it will be a jungle scene with orangutans, elephants and birds of paradise. 
"It's nice to get paid for this work but it is already something I do really believe in and this work is something I already do," he added. 
Jim is part of a London-based creative design company, End Of The Line, which specialises in working with local artists to create murals for advertising campaigns.  
Matilda Tichner-Du, 38, who organised the project, said it came about after the company used the same space for a previous Netflix series, Umbrella Academy.  
Matilda added: "We have a network of artists around the country and Bradley Rmer from Roath had already been doing work in this area. Him and John Sullivan, owner of Sully's, helped us to get the project up and running.  
"John has been integral in making this happen in using this space and so have the NCP, who just asked us to put boards up so they could be removed, and the wall restored after. But everyone has been really supportive." 
She added: "Wales often gets missed off with these sorts of commissions, but by having local artists we hope to connect with local communities." 
Matilda said one of the aims is to get people thinking more about climate change. "The mural itself raises awareness of the beauty of the environment, and it will hopefully get people to see the programme and hopefully think more about the world around us in day to day life.  
"It can be really hard in cities to live sustainably, but if people see the mural and programme and make one or two changes it's only going to help." 
More murals will be painted in Birmingham, London, Manchester, Edinburgh and Liverpool, ahead of the new series next month.  
Here's how the building looked before Jim Vision began work.