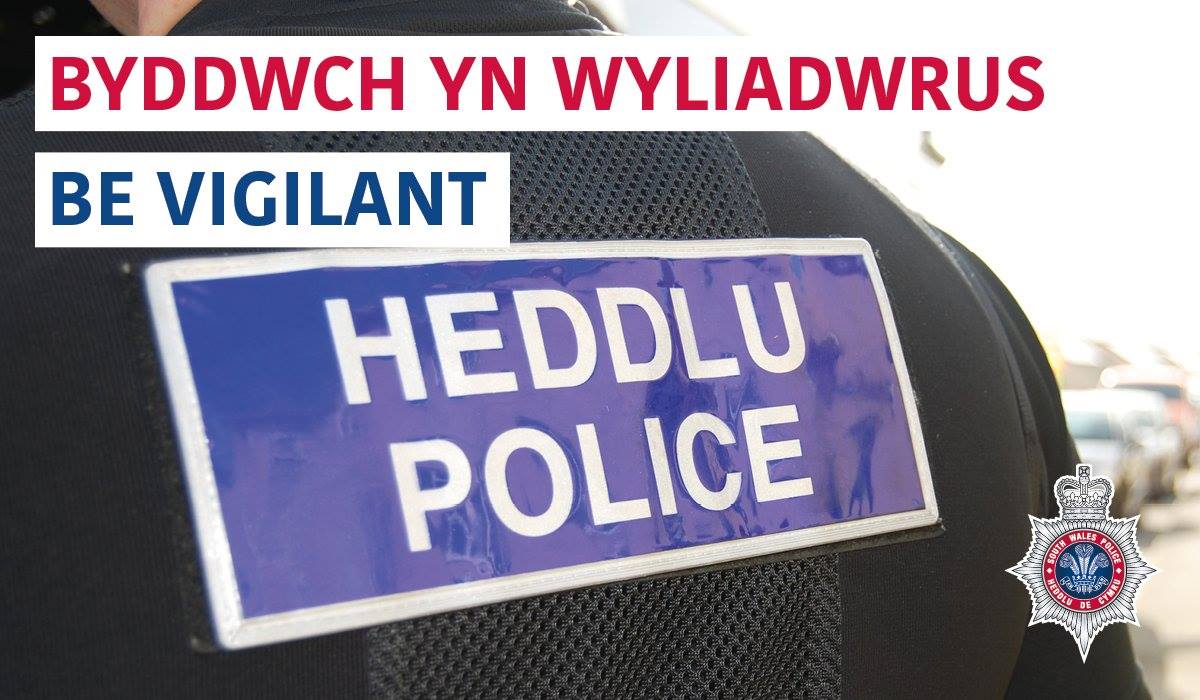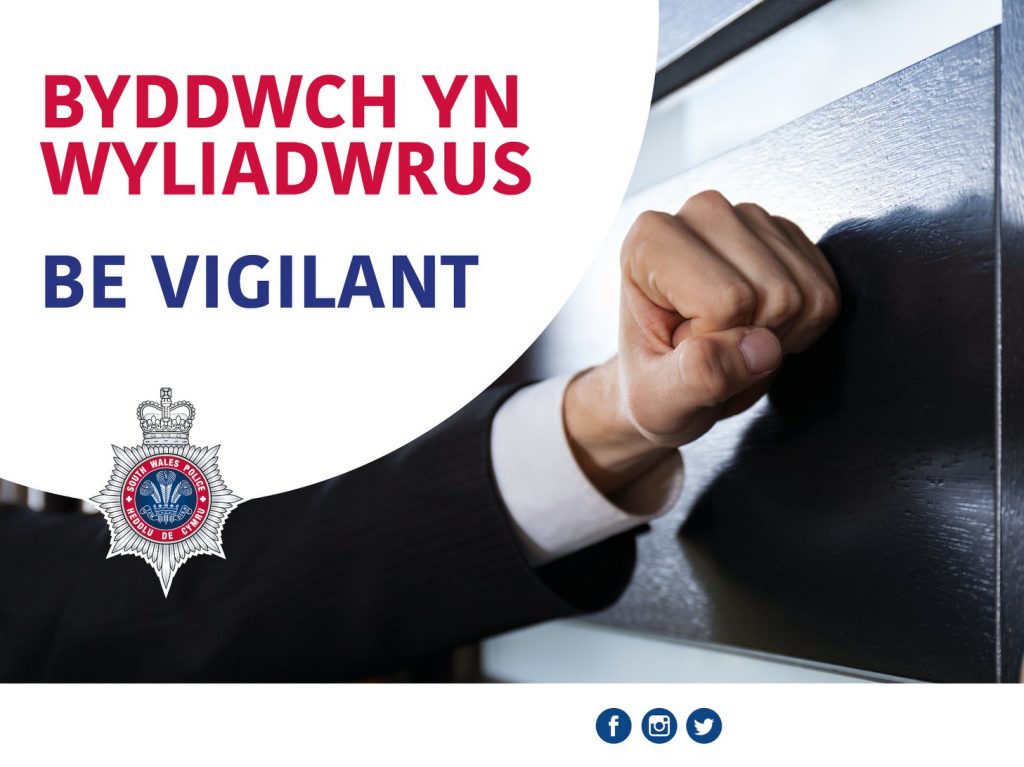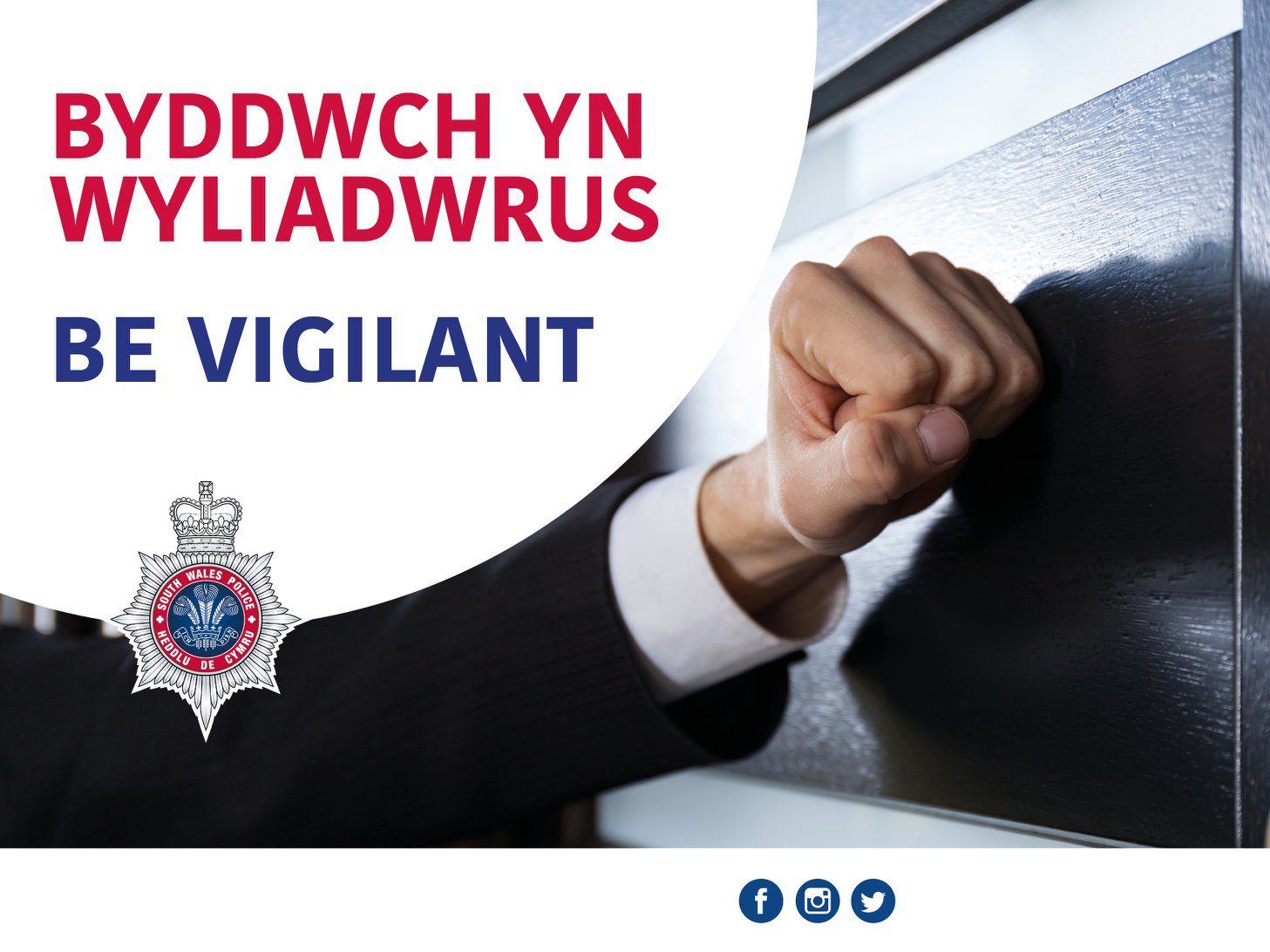 SOUTH Wales Police have issued a fresh warning to residents as fraudsters continue to target people through fake emails about TV licences.
The phishing campaign, identified by the National Fraud Intelligence Bureau in September, continues to be reported to Action Fraud in high numbers.
Since April 2018, Action Fraud has received more than 900 crime reports with victim losses totalling more than £830,000.
The fraudsters target the public through emails designed to steal their personal and financial information through Authorised Push Payments.
Authorised Push Payments are when consumers tell their bank to take a payment from their account and transfer it to another.
The danger of these emails is that they appear genuine which results in the public voluntarily triggering these payments.
The TV licensing emails have been telling people they are eligible for a refund, or asking for payment. Both methods ask people to provide their bank details.
One mother-of-two, from Cardiff, who wished to remain anonymous, lost hundreds of pounds when she was targeted by these emails.
"It was embarrassing more than anything. You hear about them so often that I couldn't believe I'd fallen for it."
"Thankfully, I noticed fairly soon and contacted my bank but it took a while before I got anything back and even then it wasn't the full amount."
Research from the Office of National Statistics, says that under half (44%) of victims of fraud received no or a partial refund.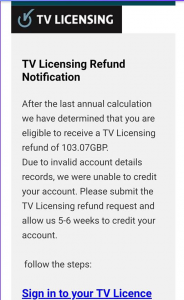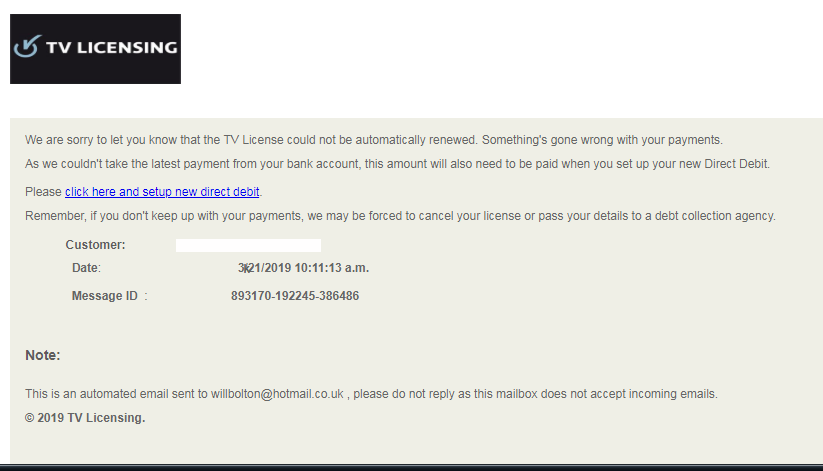 The 52-year-old said it has made her extra vigilant to cyber-crime, and she has warned older family members.
"I'm much more careful now with what emails I engage or reply to. In hindsight, most big companies wouldn't take payments via email for this reason.
"I thought I was okay with technology so it makes me really concerned for elderly people who aren't as clued up, I've been trying to drill it in to my mother."
Often, the difference between a counterfeit email and a genuine can be as minimal as a spelling error.
Caroline Morris's former career as a proofreader proved essential in spotting the counterfeit email. The 75-year-old from Cardiff says she has got various scam emails over the years but the TV licensing one was "extremely convincing".
"I had several of them a month or so ago, and they looked totally authentic," she said.
"The joke, however, was on the perpetrator because I am over 75 and had applied for, and have, a free licence.
"Other than this, the only real major hint was that it was referred to as a license through the US spelling rather than the UK spelling – licence."
Elderly people are especially vulnerable to this type of  cyber-crime.
According to a report from Citizens Advice, five million people over the age of 65 believe they have been targeted by scammers.
South Wales Police said: "In Wales, a quarter of victims had their identity stolen and a quarter lost money due to the growing issue of phishing; like other crimes, the impacts have left these victims feeling humiliated, angry vulnerable and scared.
"Keeping people safe and confident in their homes and communities is a key priority for South Wales Police and due to the nature of internet enabled crime, it is essential that we work together to prevent people from becoming victims.
"Please look out for your loved ones and spread awareness of these scams. You can report scams to South Wales Police on 101 or Action Fraud on 0300 123 2040."
How to protect yourself against cyber scams:
Don't click on the links or attachments in suspicious emails and never respond to messages that ask for your personal or financial details.
Don't assume a phone call or email is authentic, even if someone knows your basic details (such as your name or address). Remember, criminals can spoof phone numbers and email addresses to appear as companies you know and trust, such as TV Licensing.
Your bank will never call and ask you for your PIN, full banking password, or ask you to transfer money out of your account.
What to do if you've fallen victim:
Let your bank know as soon as possible and monitor your bank statements regularly for any unusual activity.
If you suspect your identity may have been stolen you can check your credit file quickly and easily online. Use a reputable service provider and follow up on any unexpected or suspicious results.
If you have been a victim of fraud or cyber crime, report it to Action Fraud at actionfraud.police.uk, or by calling 0300 123 2040.