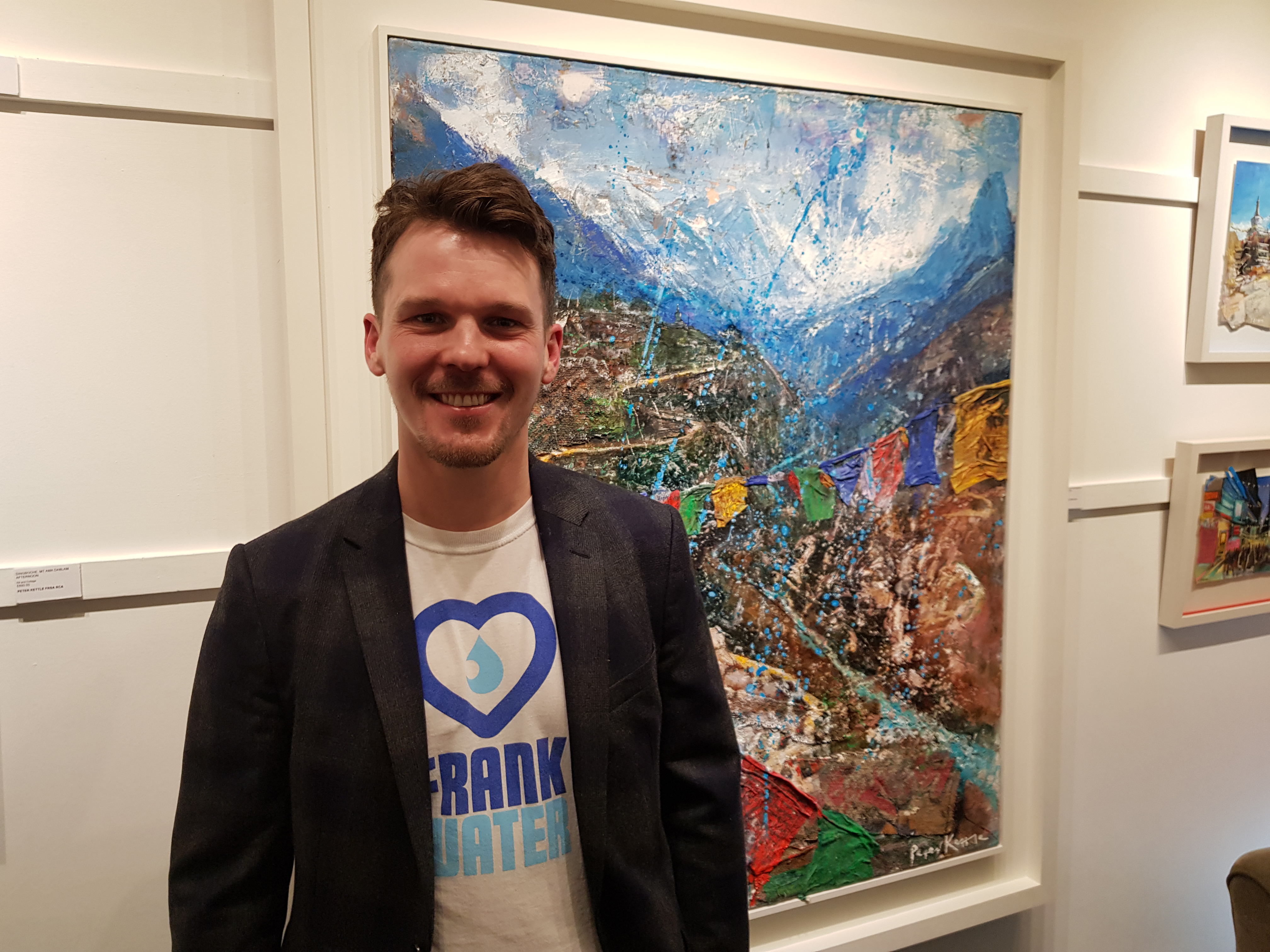 Painter's multimedia work will raise funds for charities in Nepal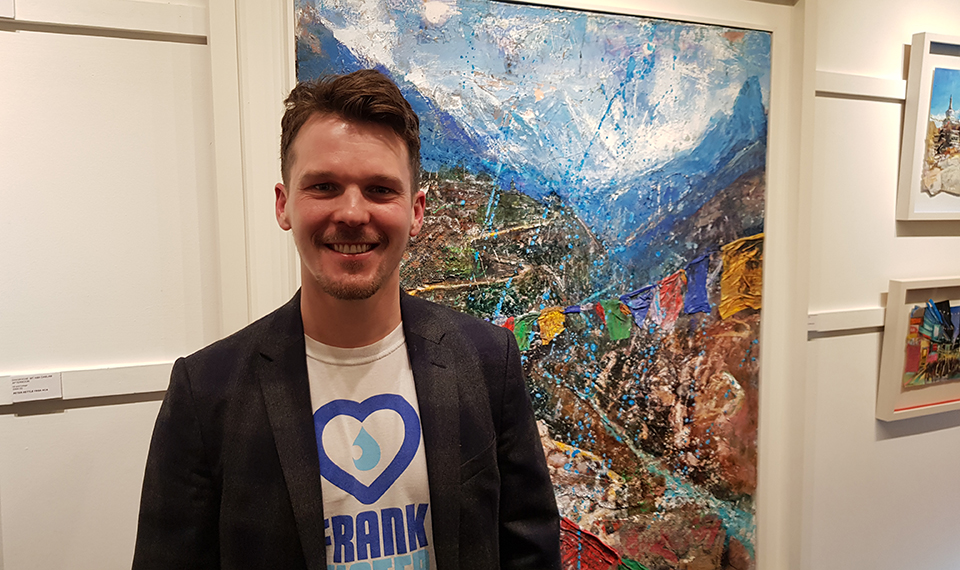 A WELSH-born artist braved –25C temperatures during a two-week trek to Everest base camp to raise funds with paintings made from litter found on the mountain.
The Everest Basecamp exhibition opened at the Albany Gallery on Thursday.
Artist Peter Kettle, now based in Bristol, trekked to Everest base camp together with friend and filmmaker Alexander Green and Sherpa guide Babu – originally to investigate how the local Sherpa community had cleaned up the area.
But picking up litter along the way, he started to collect receipts, meal tickets and fabric from tents and integrate them into mixed-media sketches and paintings.
"It wasn't planned," he said.
"We went there to investigate, hopefully get some of the litter, bring it back to Bristol. I thought maybe it could be used in larger paintings, but it became a very natural way of using it."
He described how he started painting with oils to paint the Nepalese town of Namche Bazaar, but realised that he couldn't roll the canvas up without smudging the paint.
A hostel allowed him to leave the canvas in the attic – but warned him that they had cats. When he returned to the hostel, Mr Kettle found a single paw print on the canvas.
He switched to using water-based paints after that.
"I had this very long canvas roll with me," Mr Kettle said.
"I rolled it out every couple of days and it became a tapestry of images."
It's a trip he recommends to everyone, despite temperatures cold enough for Mr Green's hair to freeze at night.
"It was hard-going," he said.  
He spoke about having sleep apnoea – struggling to breathe when asleep – because of the high altitude.
It's the second time he is exhibiting at the Albany Gallery, after displaying an exhibition around Welsh colonies in Patagonia two years ago.
Amanda Grimstead, fundraising manager at Frank Water, said: "He approached us a year ago with what we thought was a crazy idea going sketching on the mountains.
"It's nice to see that there are different ways to support us."
The charity improves access to water in India and Nepal, having worked with just under 397,097 people over the course of 15 years.
"The message – the underlying narrative – is that in some small way, if we can contribute toward waste management not to waste so much but to be more careful of the environment that we're in," Mr Kettle said.
The exhibition also features a selection of young Welsh artists including Tegerin Roberts, whose artwork is inspired by Wales' industrial past.
He, said: "They're quite abstract, but the idea behind them comes from my forefathers who worked in quarries and in mines so they're all named after mines and quarries."
Originally from Whitchurch, he moved back to Cardiff after ten years in London.
"I couldn't wait to leave and then I wanted to come back," he said.
The exhibitions Everest Basecamp and Young at Art are at the Albany Gallery, Albany Rd, until April 4.