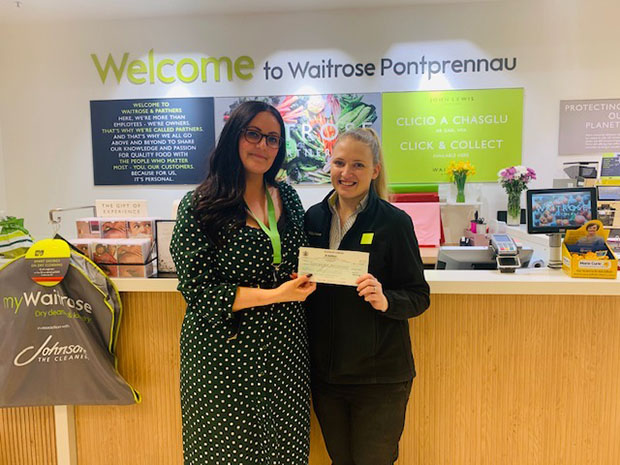 Customers raised money through Waitrose green token scheme
A SUPERMARKET in Pontprennau has donated £333 to Velindre, a specialist cancer treatment centre in Whitchurch.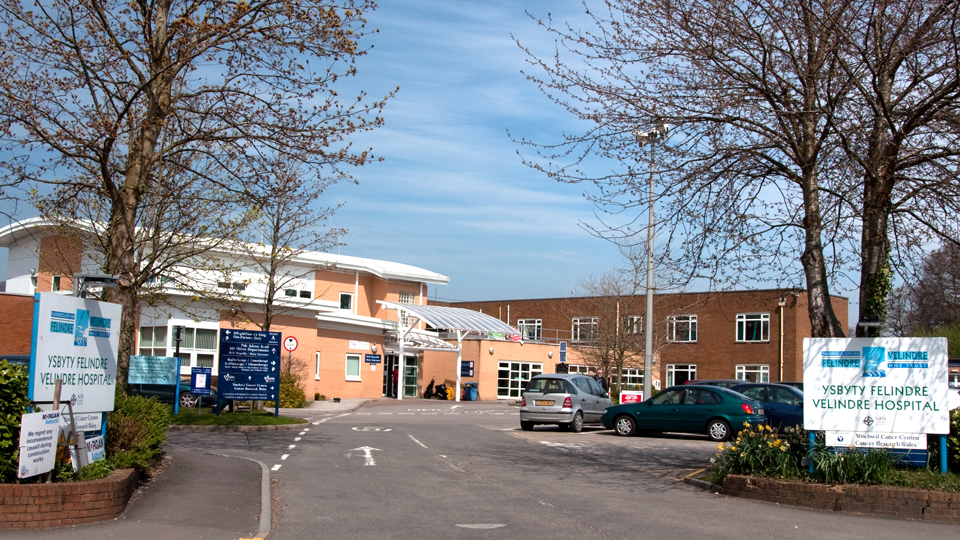 The money was raised through Waitrose's green token scheme, where customers are given a green token at the checkout to place in one of three boxes each allocated to a different cause.
The store's community lead, Julie Bodenham, said: "Thank you to all the customers who voted in store for each of our worthy local causes, we're thrilled so many people get involved.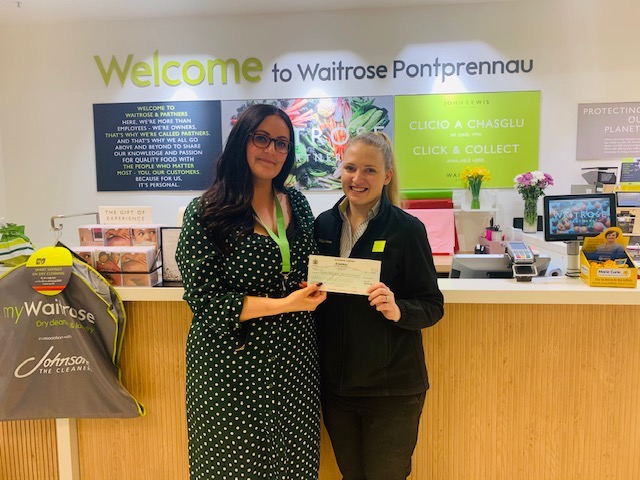 "We're delighted to be supporting Velindre and other organisations that look after our communities.
"The green token scheme has raised over £35 million for causes across the UK. We're really pleased to be making a difference."
The disabilities charity Sense and the Welsh Air Ambulance Charity will also receive donations through the scheme.
Charitable causes can contact their Waitrose branch directly to apply to be a potential recipient of the donation. The company's partners will then vote on which causes to put to the public.
Both UK-registered national charities and local not-for-profit causes like school equipment upgrades, social care centres and local charities are eligible.
In a post on Velindre Fundraising's Twitter page, the charity said: "We would like to say a huge thank you to Waitrose in Pontprennau for raising £333 for Velindre through their green token scheme.
"Thank you to everyone who chose to use their green token to support Velindre, we are extremely thankful."