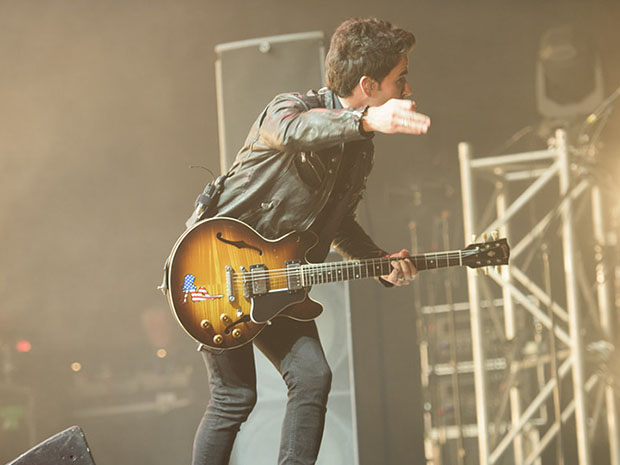 Will other bands follow The Who and cancel in Cardiff? Or will Government ban large gatherings?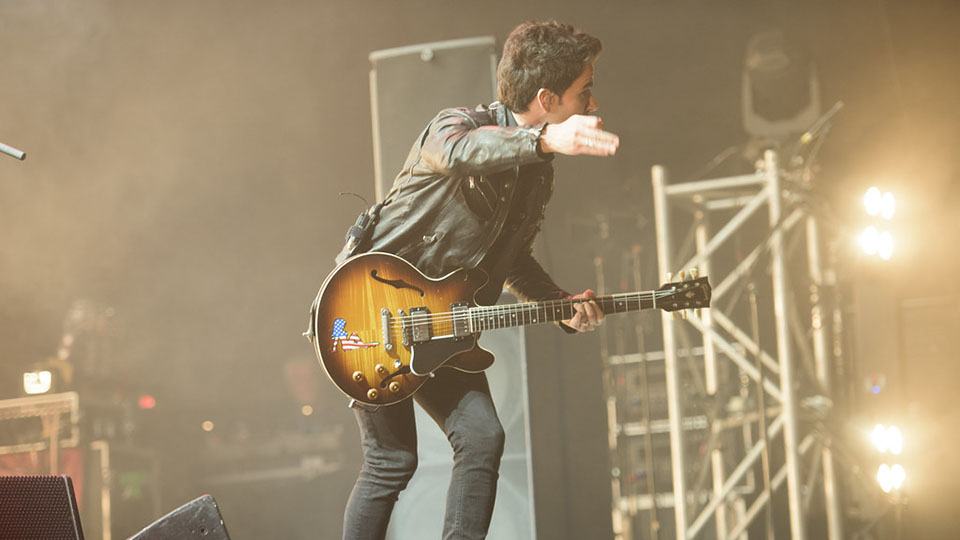 STEREOPHONICS will perform for Cardiff audiences this weekend despite widespread cancellations of public gatherings across Europe.
The Welsh band are due to play on Saturday and Sunday at the Motorpoint Arena, after a show in Manchester on Friday.
They are playing despite a background of voluntary event postponements and cancellations around the UK. 
The UK Government has said it will consider ordering large public gatherings to be banned if the Coronavirus continues to spread.
"Personally, I'm happy to go," said Dan Thorne, 34, from Somerset, who is going to the Sunday show.
"I listened to the Prime Minister and the scientific advice," he added.
"If it's being allowed to go ahead then I'll go along with it. I think it's likely that I'll get COVID-19 at some point regardless and I'd rather get it, isolate, recover and then feel assured that I'm not a threat to others."
Ffion Lewis, 23, from Cardiff, also still plans on going to the gig. She said: "I wasn't really worried about the virus until yesterday when the COBRA conference made everything feel more real.
"After seeing how other countries have reacted I really thought the events in Cardiff would be off.
At the moment, I'm still planning on going – as I'm sure lots of people will be. The problem is, if the events are held then people are still going to attend. Sporting bodies and tour operators need to take some responsibility and practice some common sense."
The Who announced on Thursday that they have postponed their UK and Ireland tour because of Coronavirus concerns.  
Their tour was due to kick off in Manchester on March 16 and they were due to play in Cardiff on March 30.
The band have said they still plan to run the tour at a later date and fans should hold on to their Motorpoint Arena tickets.
They are the only musical act playing in Cardiff over the next month to cancel so far.
Becky Addis, 27, from Roath, has tickets for the Pussycat Dolls at the Motorpoint Arena on April 6.  "I'm aware that there may be a cancellation due to Government advice, but I'm not worried about it.   
"If the event does continue as planned, we'll probably still go – I'm not personally worried about public gatherings.
"I'm as likely to contract something working in a large office as I am at a gig."
It was announced on Friday that the UEFA Champions League and Europa League fixtures won't go ahead as planned.
The English Premier League, La Liga in Spain and Serie A in Italy have suspended their fixtures, while Germany's Bundesliga and France's Ligue 1 have a mixture of postponed games, games behind closed doors and those going ahead as normal.
In the US, major sports have postponed their events.
The US governing bodies for basketball, hockey, football, baseball, American football, golf and tennis have all announced that they will not carry on while COVID-19 is a threat.
While The Who are the only act to have cancelled in Cardiff, these are some of the major event which could close if the Government advises that large gatherings should not happen.
| | |
| --- | --- |
| Motorpoint Arena (March 13 – April 13) | Date |
| Stereophonics | March 14-15 |
| Adam Hess | March 20 |
| David Gray | March 22 |
| Planet Earth II Live in Concert | March 26 |
| The Joe and Dianne Show | March 27 |
| The Who | CANCELLED |
| Sam Fender | March 31 |
| Pussycat Dolls | April 6 |
| Craig David | April 13 |
| | |
| --- | --- |
| TramShed (March 13 – April 13) | Date |
| Twin Atlantic | March 13 |
| Louise Redknapp | March 14 |
| Little Friends: St. Patrick's Day Fundraiser | March 17 |
| Palace | March 20 |
| Mungos Hi Fi Soundsystem ft. Gardna | March 21 |
| M Huncho | March 23 |
| 808 State Live | March 28 |
| Circa Waves | March 30 |
| Lovely Laura | April 3 |
| Lloyd Cole | April 4 |
| Cardiff Music Awards 2020 | April 9 |
| Balls Deep | April 12 |