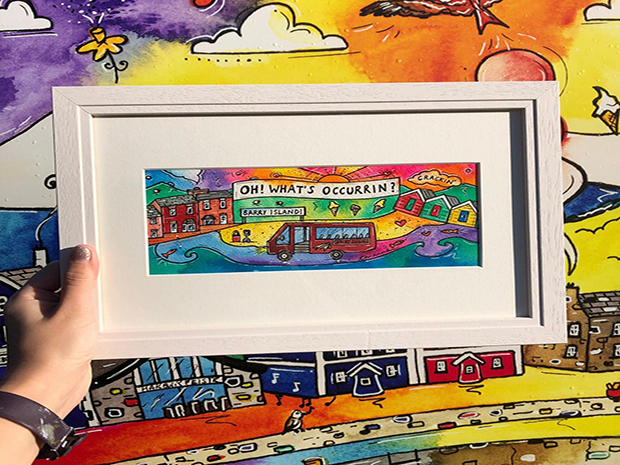 Welsh artist gets more requests for Barry Island artworks since the announcement of the Gavin and Stacey Christmas special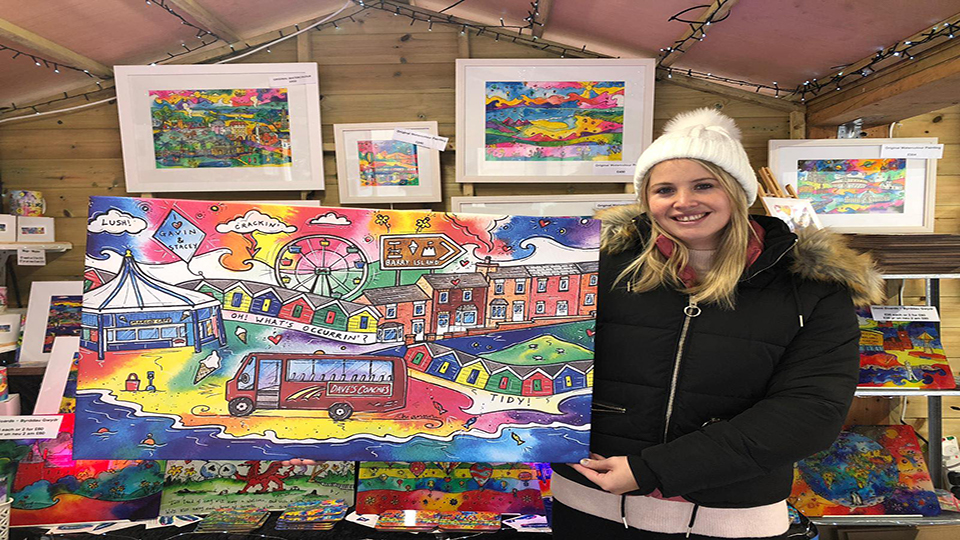 AN artist has seen a spike in demand for her Barry Island artworks since the announcement of the Gavin and Stacey Christmas Special.
The Barry-based sitcom, which was written by Ruth Jones and James Corden, is returning for a Christmas Special this year, nine years after the series ended.
Since the show's return was revealed, Rhiannon Roberts, 30, has received more requests for Barry Island art, where the shows titular character, Stacey, is from.
Miss Roberts, who decided to be an artist halfway through her psychology degree at Cardiff University, incorporates scenes from the show – along with the "What's Occurrin?" catchphrase of Ruth Jones' 'Nessa' character – into her art.
She brought out the new Gavin and Stacey designs as she is a big fan of the show.
"I put it on in the background whilst I am working, and I think it inspired some of my paintings, she said.
"I'm excited for the Christmas special. I remember watching it years ago and then it was recently added to Netflix, so I started to re-watch it."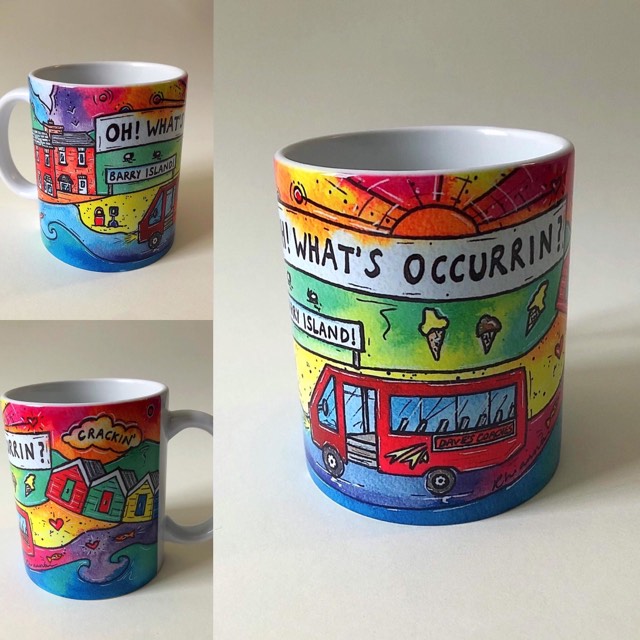 She has always painted coastal images of Barry Island and said: "The colorful beach huts on Whitmore Bay are exactly my style.
"As I live in Cardiff Bay now, Barry Island is my closest beach and I love being by the coast."
Filming for the Gavin and Stacey Christmas Special episode took place in July this year and fans from all over Wales came to watch as Christmas decorations were put up in the middle of summer.
Louis Ross, 35, owner of the Beach Hut on Barry Island that sells Miss Roberts art said: "I can't wait for the special. I have a board outside the shop that has a countdown to the episode.
"Some of the art has Gavin and Stacey on it so it has become more popular. And she did a new design especially for the special and that has been really popular too."
Louis advertises Miss Roberts art products across social media, and they are always quick to sell out. "It is bright, colourful and attractive. It is very well done and there are lots of little details on there. My customers love it so it's a no brainer," he said.
Miss Roberts is originally from Aberaeron, which she describes as a "magical place" that inspired her to start painting Welsh scenery.
"I started painting coastal scenery. I am very passionate about being on the coast and from a business perspective, I knew scenic paintings of Welsh places would sell in Wales."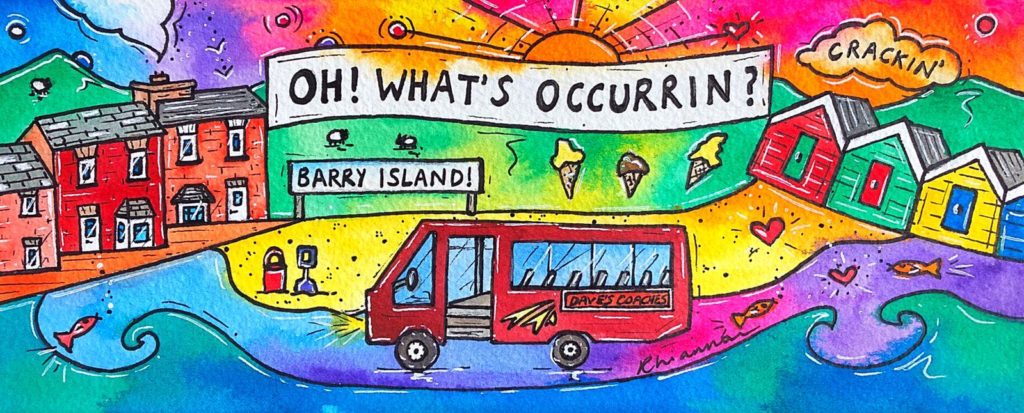 A trailer for the Gavin and Stacey Christmas special has been released today and fans of the show are more excited than ever at the first look of the episode.
You can find more of Rhiannon Roberts art here.