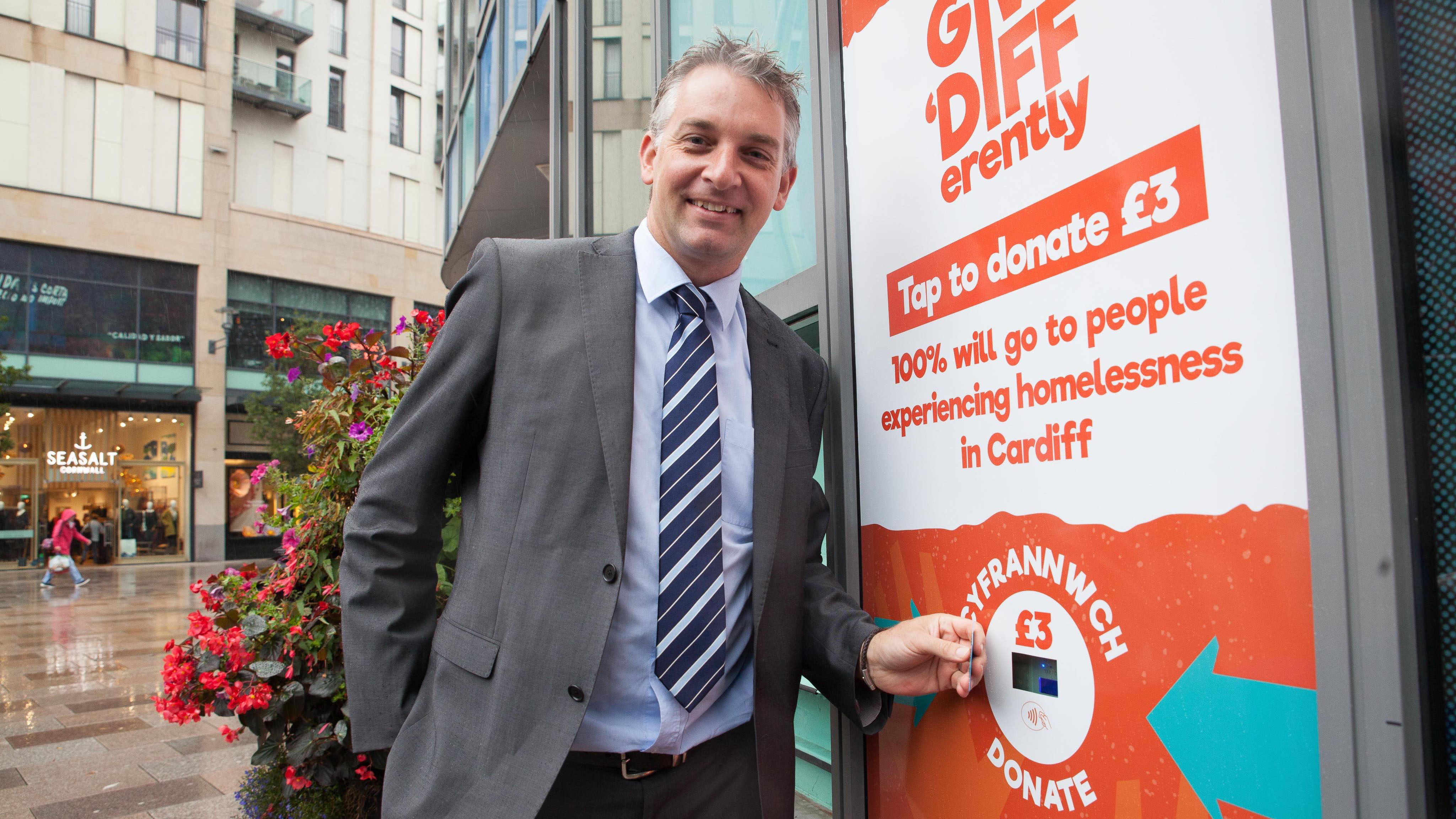 But Give DIFFerently sparks row over moving breakfast run away from shopping areas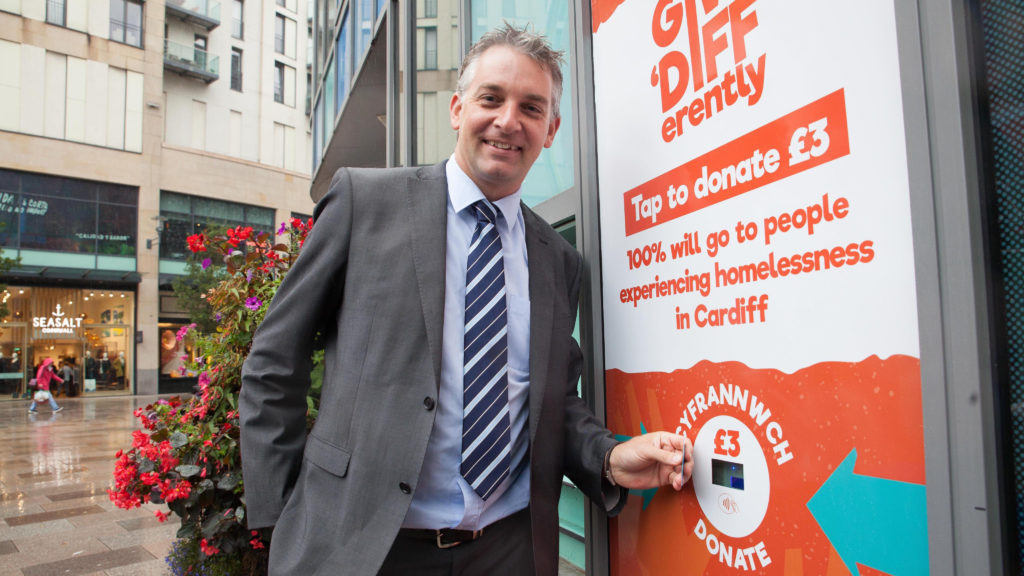 A CONTACTLESS donation system to raise money for the homeless has finally covered its set-up costs – 21 months after launch.
Give DIFFerently set up two donation points at Cardiff Central Library and St David's Shopping Centre where people can donate £3 by tapping a card. Donors may also text or donate online.
The scheme was created by FOR Cardiff; a business-led initiative which promotes investment and footfall in the city. Members include John Lewis, Natwest and Cardiff University.
The project, which helps those experiencing or at risk of homelessness, cost £13,520 to set up. At the end of October, total donations were £14,729.60.
However, £5,000 of this total came from Cardiff Council when the scheme was launched in March 2018.
FOR Cardiff met the scheme's start-up, as well as all administrative costs themselves, so that 100% of donations go to the fund.
Adrian Field, Executive Director of FOR Cardiff said: "We believe contactless payment and the means by which we can support people will get them away from homelessness quicker by providing grants which give them an opportunity to get back into the workplace."
Donations are passed on to the Community Foundation for Wales who manage the fund. So far 35 grants have been awarded to help pay for items such as ID, furniture and vocational training. Two people have received the maximum grant of £750.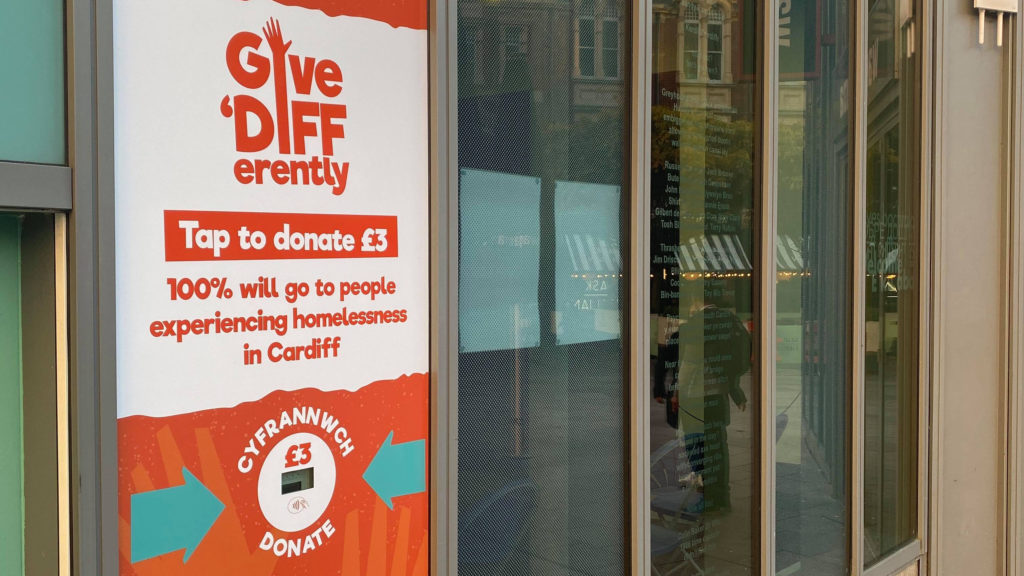 Discussing concerns on social media over the transparency of the project, Mr Field said: "That's been the big challenge because I think what really resonates with people is when you've got examples of where the money goes.
"We've found it quite challenging to find people who are willing to put themselves forward and say 'I've had help here' because they don't want to highlight their own issues."
Mr Field also stressed that the contactless scheme is an alternative method of donation rather than telling people not to give cash to the homeless.
FOR Cardiff has now come under fire from The Wallich for suggesting their breakfast run for the homeless on St Mary's Street could be relocated.
The charity's breakfast run provides hot food and drink to homeless people, while serving as an opportunity to offer support and guidance.
Mr Field explained to The Cardiffian how the breakfast run's engagement with homeless people could be detrimental to business.
"We represent business and they're saying they there's lots of mess in the recesses. When trying to bring in deliveries they don't want needles and faeces when stuff is being wheeled in," he said.
"We're looking at other options in partnership with The Wallich in terms of what can be done to make sure that the presentation at the start of the day for customers and for staff isn't held up by people blocking entrances. Particularly when its dark and you have staff coming in who feel a little bit vulnerable."
The Wallich described FOR Cardiff's request as "a hardline, hostile response to a genuine human crisis."
A Wallich spokesperson said: "People sleep rough in areas of high footfall for a number of reasons – safety, the warmth of heating vents, the community of others, wanting to feel part of society – not the lure of a bacon roll and a polystyrene cup of coffee at 7am.
"We need a community response to homelessness where Government, the public, charities and businesses work together, not against each other."