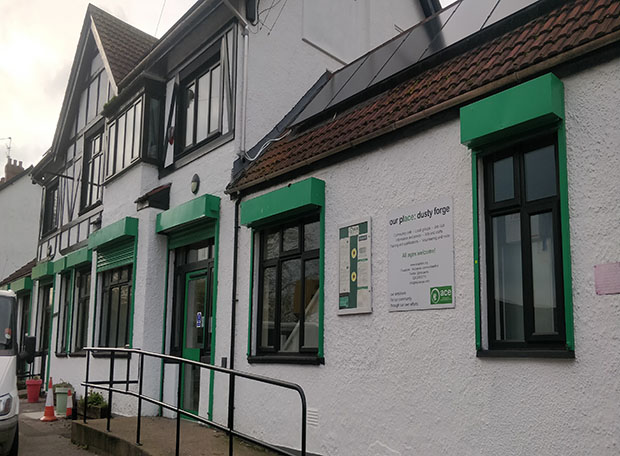 Action in Caerau and Ely has plans to move into a third building to expand its services
A CHARITY based in the Dusty Forge, Caerau, won at the Wales Council For Voluntary Action awards and now wants to build on its success.
The "thriving charity" award is given to an organisation that has successfully adapted its business model to become more sustainable.
When the Community First project was cut by the Welsh Government in March 2018, the charity lost £650,000 in support, but it had been working for years to diversify.
"It's sad for the many communities that lost the funding and hadn't prepared. It's a shame the Government didn't replace that money," said John Hallett, director of ACE.
ACE used the cut funding as an opportunity. It looked around for alternative sources of income, and now has a budget of £1.2m from around 20 different sources and is providing more services than ever. It employs 32 people and has 40 to 50 regular volunteers.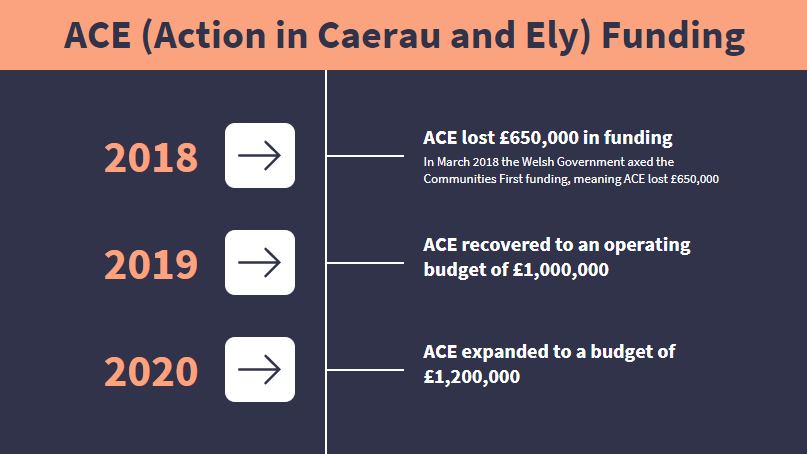 It runs financial, arts, and mental health services and a pantry stocked by donations from Tesco, Greggs, Aldi and Co-op. For £5 a week people can take 10 items from the community fridge.
"The award was quite fantastic. I'm more of a person who likes to say well done or to give encouragement, so actually to have a bit of a pat on the back, a handshake, a bit of a well-done was quite well received," said Mr Hallett.
ACE operates from two different buildings in Caerau and wishes to move into a third to work with a local refugee organisation.
£250,000 of the lost money has been recuperated via a grant from the Communities Facilities Programme, and pegged to maintain and upgrade the Dusty Forge building the charity uses as its main base of operations.
The Dusty Forge building itself is integral to the project. The most important thing for volunteers is having a place where people can come and feel welcome.
They work with groups around Cardiff to share their eight years of expertise. They don't mind if other organisations learn from them, but aren't looking to grow into other areas of Cardiff.
"We could get a bit smaller, we could grow a little bit, but having this place is very important."