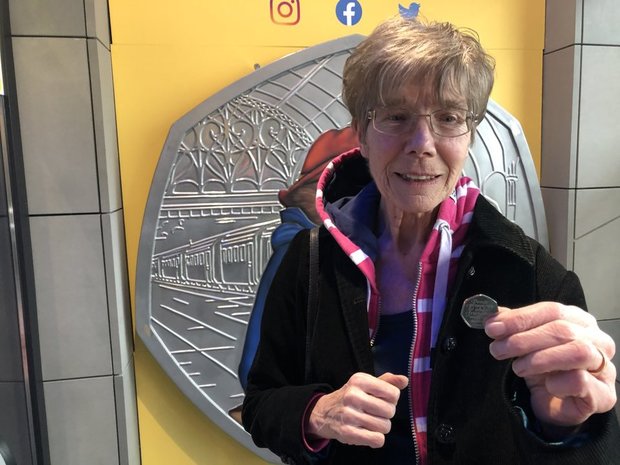 People travel for hours to join sold-out tour and strike their own commemorative coin
The Royal Mint Experience in Llantrisant opened its doors at one-minute past midnight this morning and will close at one-minute to midnight tonight for the launch of the 50p commemorative Brexit coin.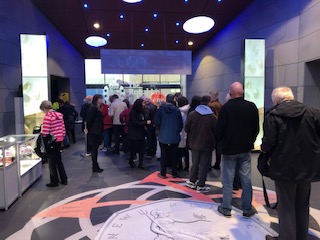 The Mint gave members of the public the chance to strike their own 50p coin as part of a tour to mark the UK's departure from the European Union on January 31st.
The Royal Mint's press office said the sold-out tour will welcome over 2,000 guests who paid £25 each for the tour on which they could strike their own coin. Extra coins, priced £10, were also available to buy afterwards.
72 year-old Mo Sutherland, pictured below, is a Brexit supporter and coin collector who travelled three hours from Warwick specifically to stamp her own commemorative 50p.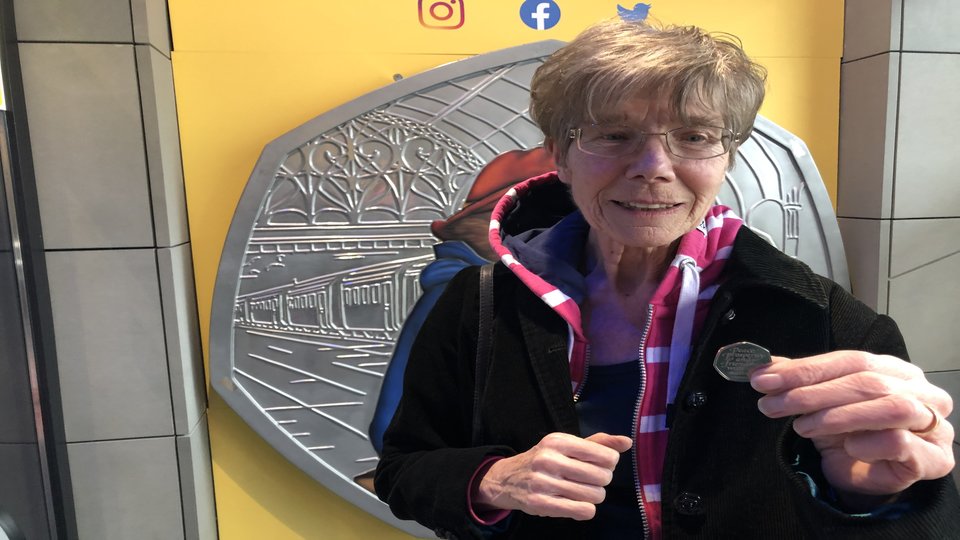 "I went to several Royal Mint tours in London many years ago, but the event today was the best one I've ever seen. It was worth every penny," she said.
"The tour started with our guide talking about the machinery and the processes the staff follow to create coins.
"We saw what must've been many thousands of freshly minted pound coins being poured into a large container and were given the chance to hold a 12kg solid gold bar.
"There was also an interactive museum where we could explore at our own pace and learn about Britain's history within the EU and about other commemorative coins.
"You press a button on a hydraulic-press like machine to stamp your own coin. You only get one chance though; if you want to buy more than one they come pre-stamped."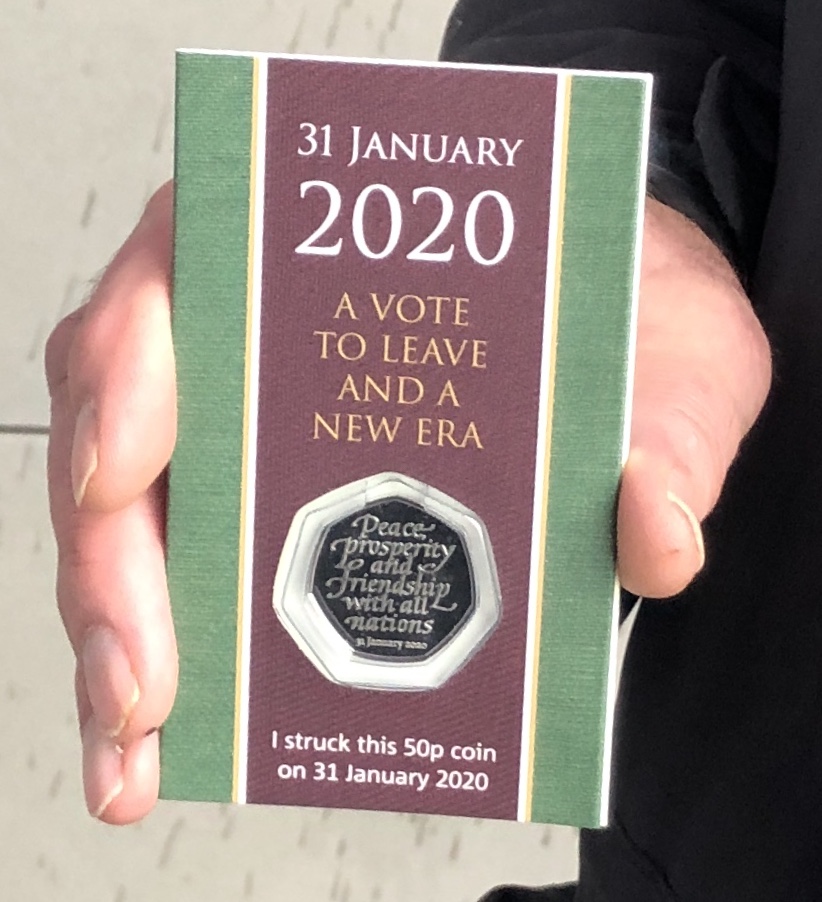 Liz and Stephen Watson, 40 and 44, came from Merthyr Tydfil to strike their own coin as they see January 31st as a fresh start for the UK.
Mr Watson said: "As a self-employed builder my income went down quite a bit last year and I think it's down to the anxiety around what will happen next.
"Potential clients I've spoken to have been afraid to invest in building work at home in case house prices drop and they're left out of pocket when they come to sell.
"This new 50p has been a controversial talking point but it promotes peace and doesn't reference Brexit directly. Marking what will hopefully be the start of a more certain time for the country is a good thing in my eyes."