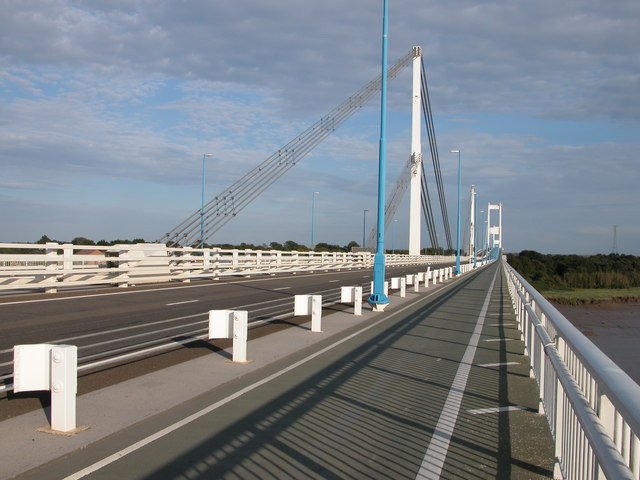 AS a petition to revoke Article 50 is signed by 3.1 percent of Cardiff's electorate, frustrated Brexit supporters plan to drive around in circles on the M4.
Brexiteers are organising country-wide road blockades and protests in an attempt to force the British government to leave the European Union with no deal.
In Wales, they intend to meet at Magor Motorway Services on the M4 in Monmouthshire this evening, before slowing Friday rush hour traffic on both Severn Bridges by driving at 25mph below the speed limit.
The protesters have rallied around a picture of a snail on top of a Union Jack which they are attaching to their vehicles, though some members are worried of retribution for carrying this image.
Geri Glines, who is putting "Barney the Brexit Snail" on her car, said: "I hope I survive because this area is saturated with Foreigners."
On the Facebook group "The Great British road block South Wales", 112 people have registered an interest in this direct action. There are more than 20 further blockades planned for the nation's motorways and ports.
Welsh HGV Driver Anthony Jacks, said: "The whole process has been a joke. Mrs May has promised that we would be leaving on the 29th March and yet again the lies that keep coming from Westminster are beyond belief.
"I don't want to be part of a union whose only interest is control of its members.
"I'm sure that's like a dictatorship or not far off similar to what Hitler wanted."
Another HGV driver Aled Davies, 25, said: "It should be held on a Monday where everyone is on the road so everyone will be held up by it.
"They should block every ferry port up in if they want to get their point through."
Organisers of the event posted a manifesto on their private Facebook page, stating: "We wish to make it abundantly clear to our Establishment, that our Right to Protest under Common Law has been invoked; due to vast swathes of our Duplicitous, Corrupt, Collusion riddled Parliamentarians."
The police said in a statement: "Gwent police will support SWTRA (South Wales Trunk Road Agent) and Highways England, who are responsible for keeping our road networks on either side of the Severn bridges moving.
"We will also deal with any unlawful obstruction or other motoring offences as they become apparent."
Under British common law, wilfully obstructing the highway is illegal.
Meanwhile, on the other side of the debate, a nationwide petition to revoke Article 50 has reached over three million signatures, coming ahead of a planned pro-EU march through London tomorrow.
At the time of writing, this equated to around 11,000 signatures in Cardiff.
The march in support of a second referendum on the UK's membership of the European Union is putting on 23 coaches to carry Welsh protestors to London.
Geraint Talfan-Davies, Chair of Wales for Europe, said: "We have had an astonishing response to this march from all over Wales, with many more coaches having to be booked than for last October's event. This is a clear sign that support in Wales for our membership of the EU has grown sharply."
Angharad Sian, 37, is going to the march. She said: "Europe has always been kind to Wales – it was a crying shame that Wales bit off the hand that had fed it so well in 2016.
"I publicly denounce our politicians that brought the bedlam of Brexit into being. They did so irresponsibly, with little thought for the harm that they were doing."
The Cardiffian spoke to shoppers in Cardiff Market, to gauge the city's reaction to the growing tensions surrounding Brexit.
Market stall worker Michelle Greenway, 45, said: "My personal view is that I wish they would just leave and just get on with it. We will cope, we've been there before.
"I suppose they're just standing up for what they believe in."
Though Mrs Greenway voted to leave, she had no issue with the petition: "I understand both views and I think everyone is entitled to their own opinion so I don't blame them for doing what they're doing as they want to carry on as it was."
Talking about the HGV drivers David Hughes, 42, said: "It is selfish. There are better ways to go about protesting without dragging other people into it.
"They've done it before with the fuel price wars a few years ago, it doesn't achieve anything, it just makes people more bitter."
Mr Hughes is one of the 11,000 Cardiffians who signed the petition to revoke Article 50.
"We were lied to by both sides. By politicians, by the media and it's just created a huge staggering mess that I can't see a way out of at the moment."