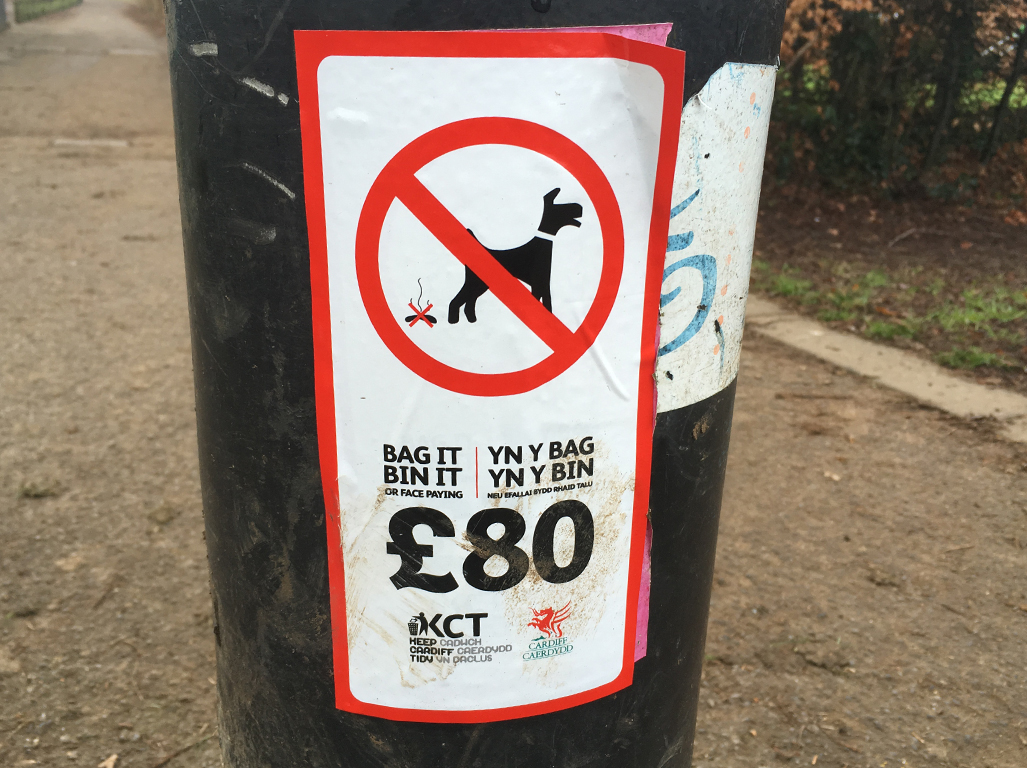 A PONTCANNA rugby team have urged dog walkers to clean up after themselves after several matches were disrupted by dog mess on the pitch.
Clwb Rygbi Cymry Caerdydd play their matches at Pontcanna Fields, a popular spot for dog walkers, but have had to regularly stop play to remove dog excrement from the pitch.
The mess has affected around half of the club's matches this season.
Rhys Jones, general manager of the Welsh-speaking club, said dog walkers need to do more to ensure their pets are not fouling on the pitches.
"This has been happening as long as people have walked their dogs and incidents occur regularly on Saturday afternoons and Sunday Mornings, around 50% of our matches have been affected," he said.
"We do a spot check before games and during the warm-up but we can't get everything. Sometimes between the warm-up and the game when I'm putting the field together for the match, a dog will run on to the pitch and start fouling right next to the posts.
"The council are doing as much as they can, picking it up and fining people on the spot, and there are park rangers looking for people but a lot of it happens in darkness.
"Everybody knows there is a lot of sport played here and Llandaff Fields. There are plenty of places where you can walk your dog which are not marked as sports fields."
The council can give fines of up to £80 on the spot if the mess is not cleaned up, but catching every offender can be difficult.
Councillor Caro Wild, of Riverside, said: "I was with some dog walkers this morning talking about it. It seems there is a fairly simple cause of there being more dogs around Pontcanna.
"Dog walkers need to do a better job of picking the poo. There are probably not enough litter bins there. Some people have been fined and we are going to make sure we enforce it."
There has been a big effort from residents to clean up Pontcanna and Riverside recently.
Riverside joined the Keep Cardiff Tidy scheme last week, giving the area a deep clean, and will join the Cardiff Rivers Group between February 17 and 19 to clean up the fields and areas surrounding the River Taff.
Riverside councillor Iona Gordon said: "It's terrible when people do not clean up after their dogs. It's antisocial behaviour.
"The PCSOs do a great job of encouraging dog walkers to clear away their mess but unfortunately it is difficult to control."
Clwb Rygbi return to action at Pontcanna Fields in the Welsh National League 2 East Central division against Pontyclun on Saturday afternoon.