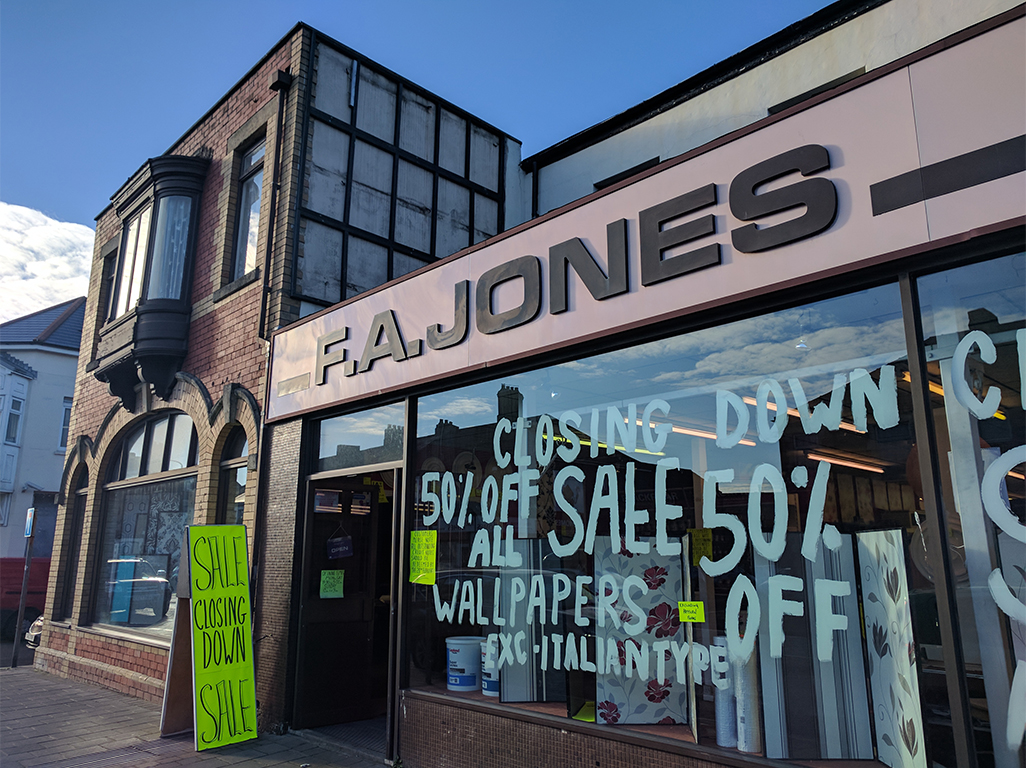 A POPULAR Grangetown decorating shop is preparing to close its doors for the last time after 66 years of trading.
FA Jones, on Penarth Road, was opened in 1951 by Fred and Phyllis Jones. The successful family business once owned stores in Clare Road, Whitchurch Road, Clifton Street, Cowbridge Road, Albany Road and James Street, as well as in Grangetown.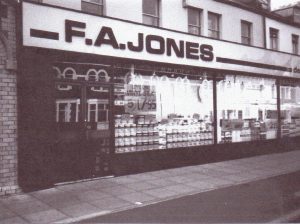 F.A. Jones decorators will finally close it doors after 66 years of trading.
The shop is now owned by Fred's two sons Brian, 66, and Gerald Jones, 69, who have been involved in the business for over 50 years.
"I've worked here since I was 14. We used to have seven stores all over Cardiff back in the days when shops were little. But over the years it's become harder. The introduction of online shopping has taken its toll on independent shops, but really we're packing up because of age," said Brian Jones.
He added: "It used to be we would have a sale and the queue would start from six in the morning and last until we closed that night. I have pictures of people queuing around the street in the snow.
"I've got a tear in my eye. It's a lifetime and the memories are fantastic. I remember the Queen going past. I was up on the roof and she waved at me.
"We went up to Bristol and were some of the first people to see Concorde. They used the sealants that we used to sell when they built it. They opened the doors and I thought it looked more like a big eagle.
"It was absolutely fabulous. We sat in it and it was unbelievable. They served us lunch. My friends didn't believe me until I showed them the pictures. Six months later it flew for the first time and all my friends called to tell me."
Keith Warren, 58, has worked at FA Jones for 24 years, and travels from his home in Gilfach Goch to work every day.
"I've been in the trade since 1975, this is only my second ever job. It's gradually gotten quieter and quieter and they've finally decided to call it a day and retire. I'll have to find another job. I'm only 58, and it will probably be something closer to home."
The store has been busy since the announcement, said Brian Jones, adding: "It's always been a busy store, but the 50% closing down sale is making people very happy."
Vic King, 59, travelled all the way from Llandysul in West Wales to visit the store, and his friend, one last time.
"We're going to miss it. Can't they just open up half of it?" he joked.
Brian Jones puts the success and longevity of the business down to regular customers.
"Obviously I want to send a message of thanks to everyone, but overall it's just so sad. The local community has been so supportive, and further afield. Like I said, all my customers are regular customers," he said.
Retirement will be bittersweet, said Brian Jones as he joked about his plans.
"I plan to retire, and do little as possible to be honest, but I'm sure my wife will have something arranged for me," he said.
Mr Jones said that he was looking forward to playing more with his grandchildren. A keen chess player, he aded that he would like to go to Russia to enter some tournaments.
Neath based J G Hale Construction has made a planning application to convert the building, along with the 6,000 square foot store, into 19 social housing flats and a commercial property.
Brian Jones was relaxed about the plans.
"You have to have affordable housing or people won't have anywhere to live. I've been here for 52 years, since I was 14 years old, and to be honest I don't want to know what kind of shop it will be."