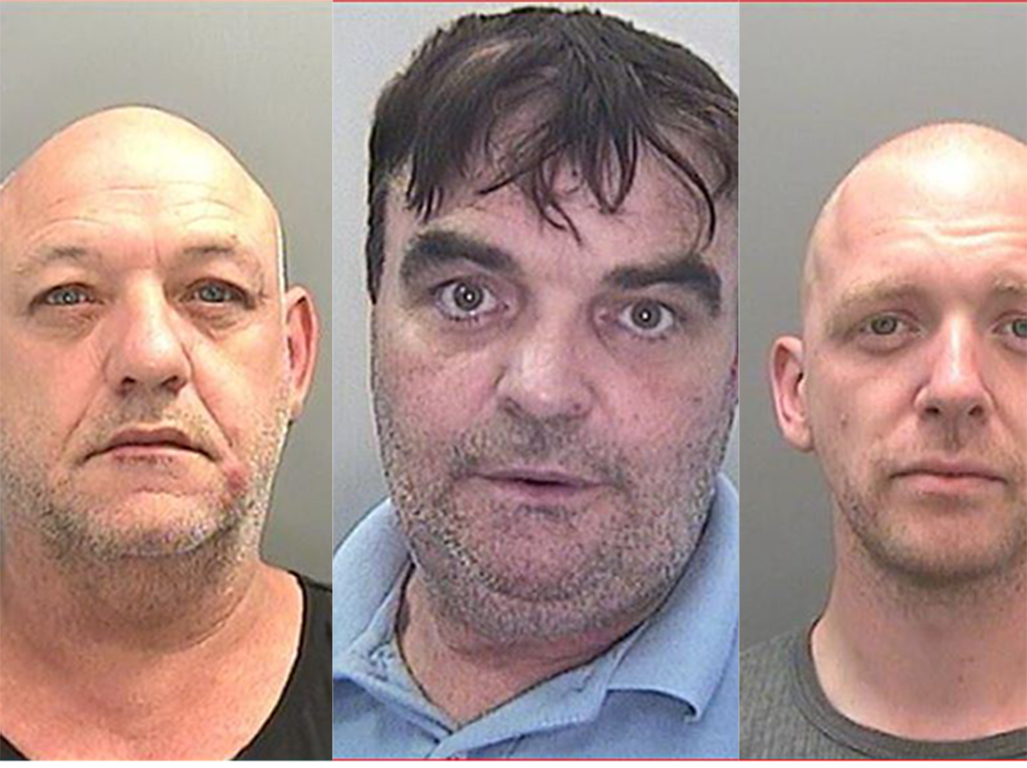 A GANG who supplied cocaine in Pontypridd and Rhondda for at least six months were today jailed for a total of 12 years.
Cardiff Crown Court heard that although only a small amount of the drug was found on the defendants when they were arrested police had recorded all four of them discussing selling the Class A drug.
"It was like deals on wheels with them driving around the Rhondda area delivering cocaine," said Inspector Tudor Thomas, of the Serious and Organised Crime Team.
"It was quite clear they were callous, greedy and reckless in the way they conducted themselves and dealt drugs as openly as they were."
The accused, who all pleaded guilty to conspiracy to supply Class A drugs, were: Paul Ramsey, 53, of Llwynmadoc Street, Pontypridd; Gareth Lloyd, 33, of Rhydyfelin; Roger Moore, 52, of Turberville Road, Porth; Louise Merrick-Reed, 30, also of Turberville Road, Porth.
Ramsey was described as the leader of the group with Mr Moore being a significant member.
Judge Jeremy Jenkins said: "Ramsey is getting cocaine of high purity, this would suggest he is close to the source.
"They certainly had enough drugs to run an operation for six months."
Crown prosecutor, Ieuan Bennett, described the group as an active business enterprise with members "out and about almost every day".
Mr Bennett said that Ramsey was suspected of keeping the drugs in undergrowth near his house, as he was often seen retrieving something from there.
It is believed that the drugs came from Manchester, as Mr Ramsey often visited the area, sometimes with Mr Moore.
Andrew Taylor, defending, said Moore believed that Ramsey was traveling to Manchester to visit a family member in hospital with cancer.
Mr Taylor said that Moore and Merrick-Reed both had issues with cocaine. He said: "[Moore] is a man who wished to pay off his own drug debt."
Christopher Rees, Ramsey's defence said: "He [Moore] may be a street dealer but he is not under Ramsey's control."
The defence for Merrick-Reed said she had had a hard life, having had a failed adoption at five years old, then moving from care home to care home before getting addicted to drugs.
Merrick-Reed had been in a relationship with Moore. Mr Rees said: "Since her arrest she now has a new relationship and she is completely off drugs."
Paul Ramsey was sentenced to five years and eight months in prison.
Gareth Lloyd was given two years and six months, with a minimum of half to be served before the possibility of release.
Roger Moore, who had previously served 20 years in jail, was given four years eight months.
Louise Merrick-Reed, was given a two-year suspended sentence.
Judge Jeremy Jenkins told Merrick-Reed: "You must behave yourself or you will go into custody, I will have no tolerance for failing to do what is asked of you."