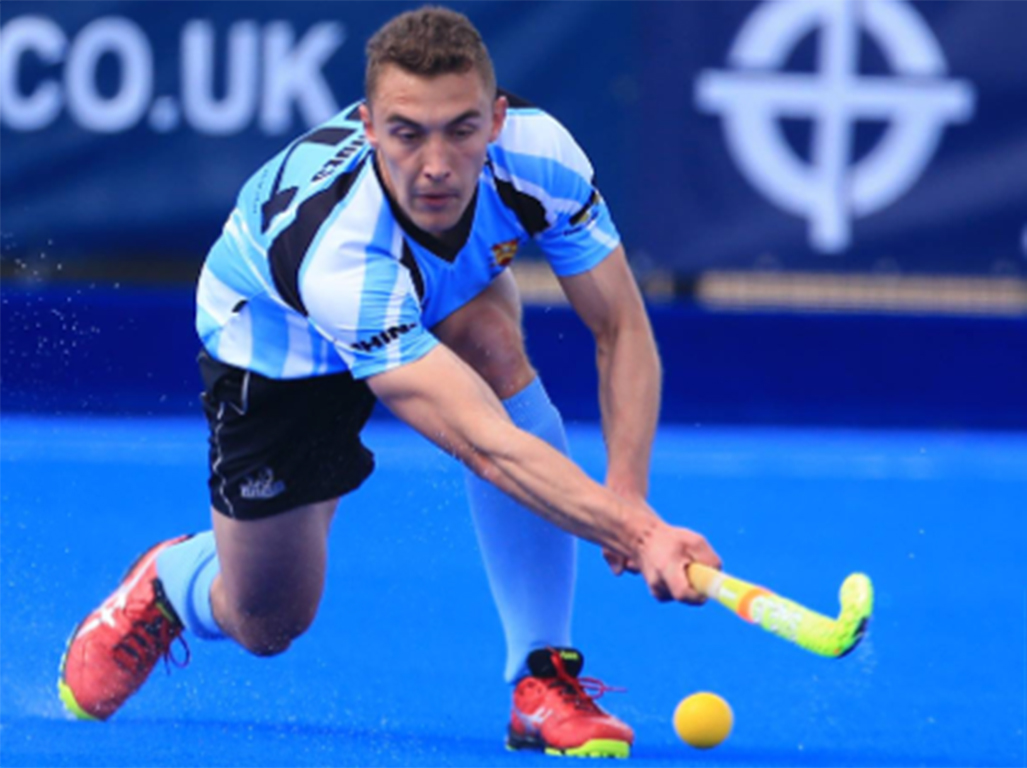 CARDIFF & Met Hockey Club player Dan Kyriakides says he is "over the moon" after being called up to the elite GB central programme.
The 21-year-old defender from Swansea is the only Welsh player among nine new faces in the 27-man squad that will take GB men's hockey through to the 2020 Olympics in Tokyo.
Sarah Jones and Rose Thomas have also been selected to be part of the women's programme, making the three of them the first Welsh internationals to be called up to the GB programme since Sarah Thomas won bronze at the 2012 London Olympics.
Speaking to Hockey Wales, head of performance Dan Clements said: "We are really pleased for Dan, Rose and Sarah.
"After such a positive year for both GB Hockey and our Welsh senior teams, this is just reward for their hard work as individuals, as well as the playing group and management as a collective."
Until last year, Dan represented Cardiff University in the BUCS league while studying marine geography.
He now plays for Cardiff & Met in Conference West of the England Hockey League.
The call-up came as no surprise to his club coach, Walid Abdo.
"GB were finally seeing what we have known over the last few years," said Abdo.
"Dan is a gifted athlete – an incredible athletic specimen, mentally strong and most importantly a great guy.
"He's horrible to play against. Every training session his own teammates hate going up against him because they know it's going to be a horrible battle.
"We always thought he had the talent and the mental capacity to be a top international player and we are extremely proud of what he has achieved.
"Dan is a great guy and has an extremely supportive family and I'm sure that is a huge reason why he's been successful."
Dan first took up hockey as a youngster at his hometown club, Swansea City HC.
"My father played hockey, so I was brought up holding a hockey stick and always used to go to his matches to watch.
"I guess from a young age this has always been the dream, but I must admit it felt very far away and near impossible at times.
"I'm glad to be a part of the next Olympic cycle and I think it's a massive step forward for hockey in Wales."
Dan made his debut for his country in a 1-1 draw against Scotland in 2014.
That same year, he went on to represent Wales at the Commonwealth Games in Glasgow – alongside his older brother, James – scoring their only goal in a 7-1 defeat to Australia.
A 2-0 victory over Trinidad and Tobago in the play-offs saw Wales finish in ninth place.
Dan continued to impress for club and country, gaining selection for the GB Under 23 side for the Futures 2020 Tournament last summer. Even higher honours beckoned.
"My Welsh coach, Zak Jones, put me forward for an assessment period during October and November last year.
"It lasted six weeks and consisted of both hockey and S&C (strength and conditioning) sessions, along with some fitness testing at the beginning."
Dan is one of three part-time athletes on the programme. Alongside Jonty Griffiths and Ed Horler of Loughborough University, he will be with the senior squad two days a week – so he's currently on the lookout for a job to fit around his training.
Despite the added workload, Dan will continue to wear the three feathers with pride as Wales embarks on a busy schedule.
"We have a lot coming up over the next 18 months including World League 2, Euro Championship II and hopefully the Commonwealth Games, so I'll have to balance my commitments for Wales and GB."
As his career progresses, Dan is in no doubt about what he loves most about the game.
"What do I love most about hockey? The opportunity to travel and visit different places in the world.
"My hockey has taken me to a lot of different places and it's always good fun roaming around new cities with the boys.
"If we're lucky we get a rogue night out at the end of a tournament as well!"
Here's hoping Dan and his GB teammates can emulate the women's team who won gold at the Rio Olympics last summer.
Then there would be a rogue night out to look forward to!