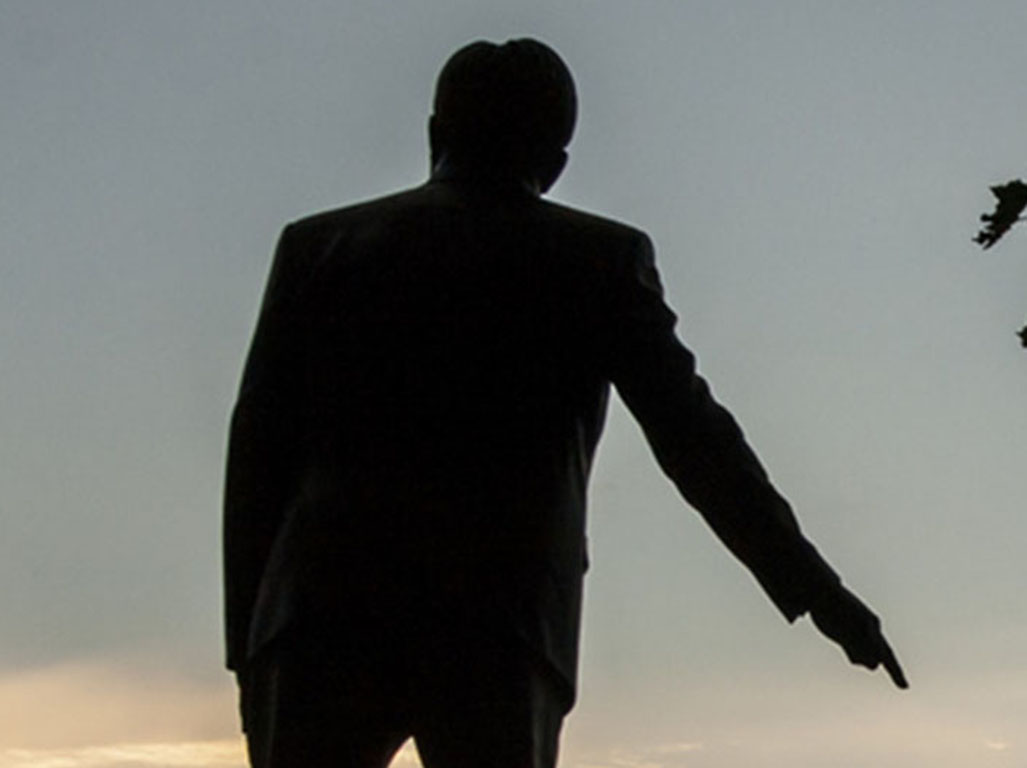 THIS week's anti-Trump demonstrations were the most recent instalment in South Wales' rich tradition of political activism, which celebrates a special anniversary today.
Exactly 82 years ago, on 3 February, 1935, South Wales played host to the biggest political protest it has ever witnessed.
As many as 250,000 turned out across the region to oppose the implementation of means-testing, which drastically reduced the income of unemployed people — particularly those in South Wales.
One of the movement's greatest champions was Nye Bevan, whose parliamentary speeches attacked both the philosophy and the substance of the policy.
The day after the protest, the government conceded and means-testing was suspended.
Monday evening's demonstration — an unapologetic rejection of a government decision — was a worthy tribute to the achievement of 1935. How fitting that it was overseen by a statue of Nye Bevan.
"I'm glad I went to the Cardiff demonstration," said Justin Turnbull, 21, from Cathays, who got his first taste of activism in Cardiff's Queen Street on Monday evening.
"I cannot begin to comprehend the complexities of our sickeningly 'special relationship' with the United States, but I do not think we should be led into total subservience and appeasement of the Trump government's wholly divisive and racist behaviour," he said.
Along with hundreds of others, Mr Turnbull was keeping alive South Wales's proud record of passionate and principled political protest.
"Wales has a long tradition of standing up against injustice, as shown by the passion of the 1935 march and more recently during the Miners' Strike of 1984/5. The protests against Trump in Welsh cities demonstrate that many Welsh people are outward-looking and will not tolerate racist and sexist policies," said Dr Lesley Hulonce, co-director of Swansea University's Research Group for Health, History and Culture.
If Donald Trump continues down the path he has started along, there can be little doubt he will have a Welsh dragon to fight.