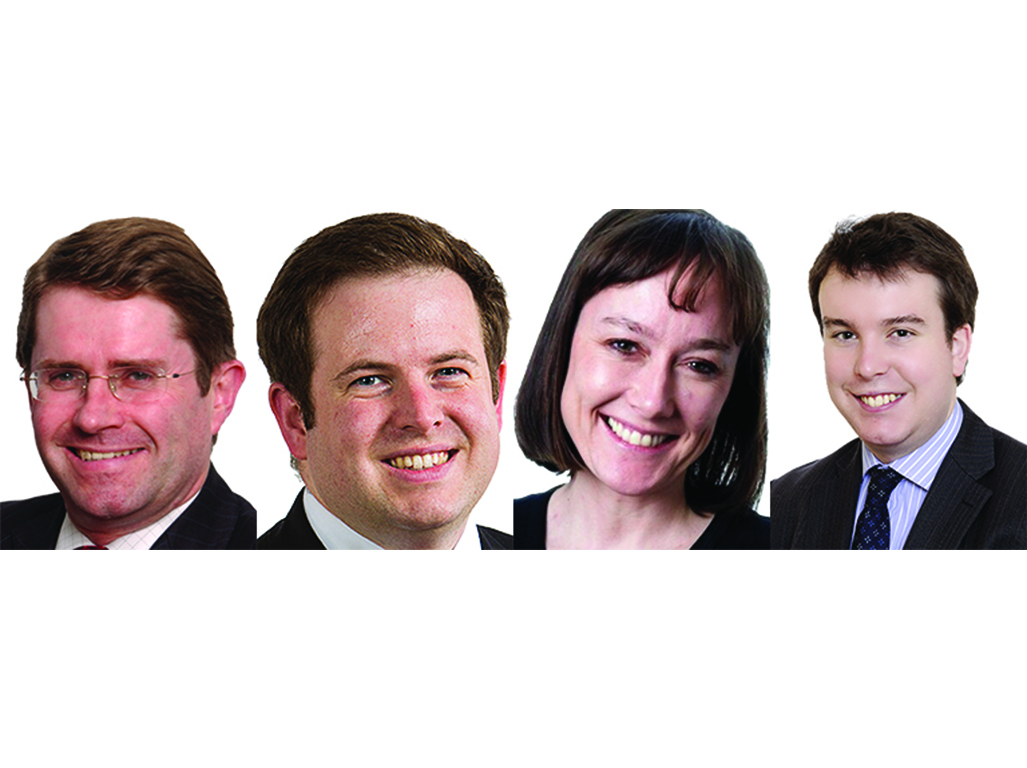 THREE Cardiff-based Labour MPs have rebelled against their party line, voting against triggering Article 50.
The vote held in the House of Commons on Wednesday was the first part of starting the formal process of leaving the European Union. 498 MPs voted to trigger Article 50, while 114 voted against.
Jo Stevens of Cardiff Central, Stephen Doughty of Cardiff South and Penarth, and Kevin Brennan of Cardiff West all defied a three line whip imposed by party leader Jeremy Corbyn, along with 44 other Labour MPs.
Craig Williams, Conservative MP for Cardiff North, voted to trigger Article 50, despite his constituents wanting to remain in the European Union.
The three Cardiff MPs who voted against Article 50 said most of their constituents had voted Remain, and their fear for the future of Wales outside the European Union was the primary force behind their decision to rebel.
Cardiff was one of the few Welsh area's to vote in favour of remaining in the European Union, with 60.02% of the population voting to Remain and 39.98% to Leave. There were 169,604 votes cast in the Referendum in June.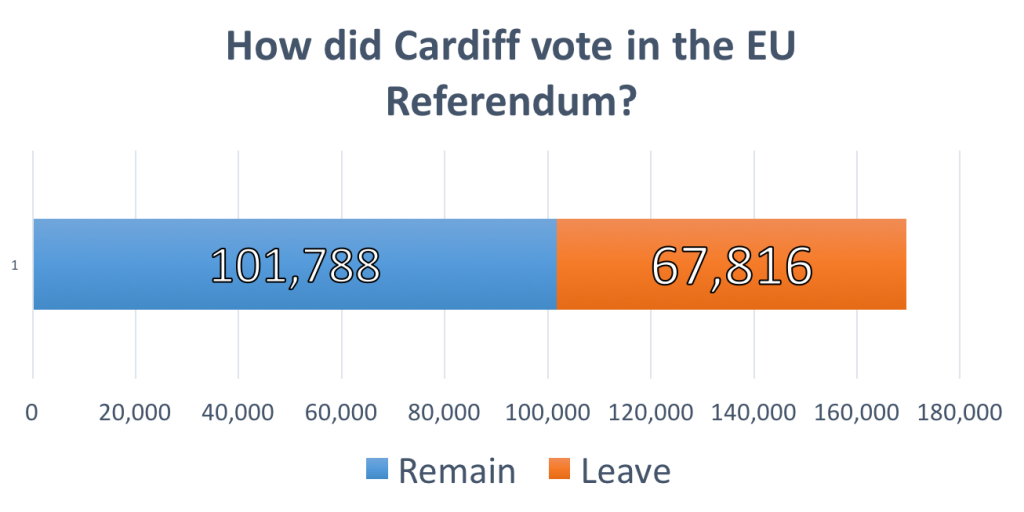 The latest vote follows a dramatic resignation by Jo Stevens last week as the Shadow Secretary for Wales. Another frontbencher, Kevin Brennan, Shadow Culture minister defied Labour's whip. A total of 47 Labour MPs voted against Article 50, along with seven Liberal Democrats, 50 SNP MPs, Green Party MP Caroline Lucas and lone Conservative dissenter, Ken Clarke.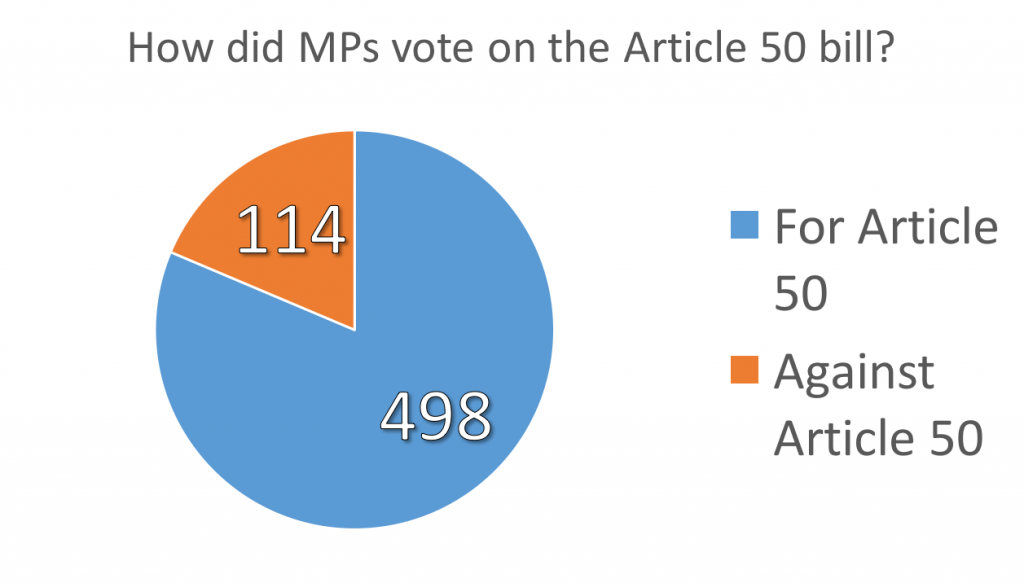 The only Cardiff MP to vote in favour of triggering Article 50 was Cardiff North's Conservative MP, Craig Williams. Although he had supported the Remain campaign, Mr Williams followed the Conservative Party line, saying on BBC Wales that the EU referendum had "empowered the British people" and "now we're going to trust what they told us".
His stance has seen mixed reactions from his constituents, with some praising his support for the outcome of a national referendum, and others criticising his decision to ignore his constituents.
@Craig4CardiffN can you please explain to your constituency why you decided to ignore their vote on Brexit. 'I was told to' won't cut it

— Matthew Bailey (@Stompa75) February 3, 2017
60% of Cardiff voted remain in the #EU referendum. @Craig4CardiffN can you confirm why you voted against constituents this week? #Article50

— stuart vanstone (@stuartvanstone) February 2, 2017
@jenb_davies @Craig4CardiffN i too voted remain as I'm sure Craig did. But the UK as a whole voted out which Craig has rightly supported.

— Scooby! (@lifesistooshort) February 2, 2017
@jenb_davies @Craig4CardiffN i see your point but it was a national referendum rather than local.

— Scooby! (@lifesistooshort) February 2, 2017
Stephen Doughty, MP for Cardiff South and Penarth said: "I understand and respect the vast majority of those who voted to leave the European Union, many of whom were members of my own family and people in my own constituency.
"However, my constituents voted overwhelmingly to remain. Because of my constituents, because of my conscience and because of the facts that I see before me, I shall vote against the triggering of Article 50 … I fear that the poorest will continue to suffer, and what then? Who will be blamed next?"
Jo Stevens, MP for Cardiff Central and former Shadow Welsh Secretary, said: "During and since the referendum campaign, I have had many conversations with constituents who are worried and frightened. Some have been victims of racism and hate crimes, like my friend Suzanne, who came to Cardiff from Germany and has a young daughter Lilleth, who is at primary school.
"They have been spat at, told to "go home", and had bricks and stones thrown at them in the street. The referendum result last year felt like a body blow, the Prime Minister's speech felt like the life-support machine being switched off, and triggering article 50 will, for me, feel like the funeral.
"It is a matter of principle and conscience to me, and I must represent the majority of my constituents and share their view. I will not vote for this Bill."
Kevin Brennan, Shadow Culture Minister and MP for Cardiff West said on his blog: "In Cardiff West voters rejected Brexit by a larger percentage than the national Leave vote. Whilst as an MP I must ultimately decide how to vote based on my own judgement, the fact that my constituents have given a clear message is important.
"I believe it is now quite clear that triggering article 50 will lead Britain on a road to the kind of economy and society I have never believed in. That is also the view of the majority of my constituents. Taken together, those two things mean that I cannot vote to trigger Article 50, and so I will vote against it when it is put to the Commons regardless of party whip."