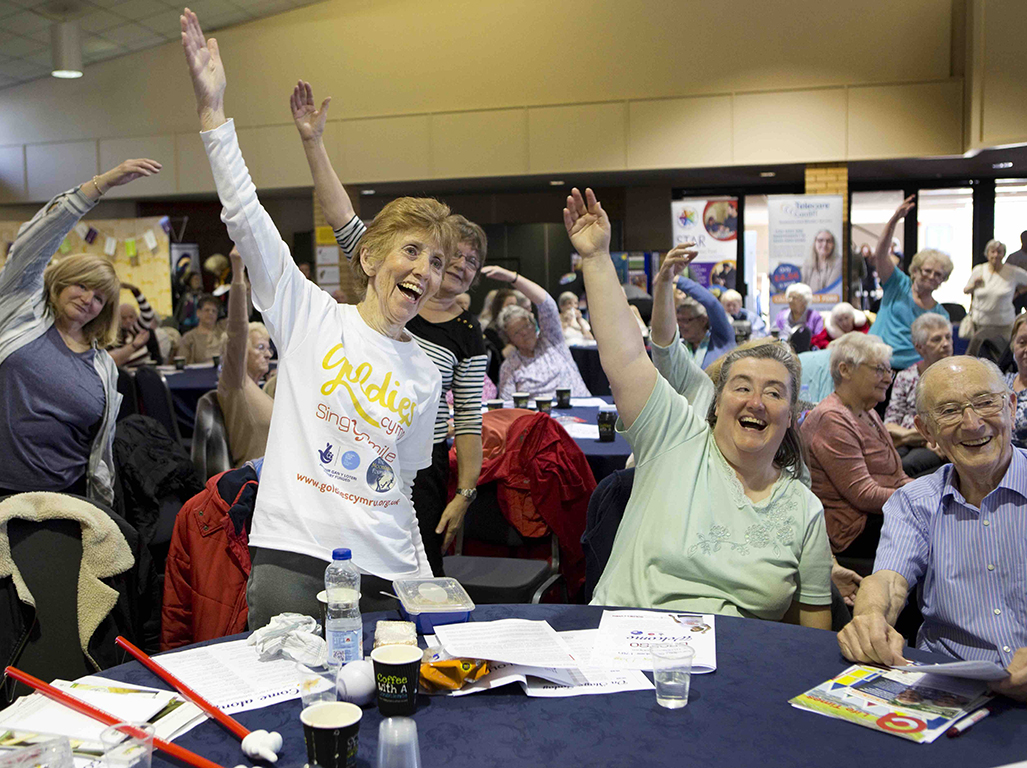 TWO Cardiff-based arts organisations have been nominated for a national award for their work with the disabled and elderly.
Adamsdown's Rubicon Dance, and Goldies Cymru based on Charles Street have made the shortlist for the Epic Awards, which aims to reward arts organisations for voluntary work in their communities.
Rubicon Dance has been shortlisted for providing free dance lessons to people with physical disabilities and learning disabilities, while Goldies Cymru is in the running for hosting monthly singing sessions with the elderly across South Wales.
"Over the last year we have had funding cuts but we have increased the sessions we do for people with disabilities," said Rubicon's Centre Co-ordinator Adam Lloyd-Binding, who nominated the dance school for the award.
"Because we are a charity we just need to break even, so providing we can cover the costs, we will do whatever we can," he added.
Esther KilBride runs all the classes for people with disabilities at Rubicon, and estimates that the classes get 60 different people dancing.
"The classes are very much about everyone dancing together," said Esther, "which means that care and support workers who come along have to join in too, and some of our dance students will help as well.
"There's a lot of room for them to do their own thing during the classes," she added, "but it's also about building awareness of each other — a lot of people who come will be meeting the same people every week, so there's a real sense of community in every class."
Ms KilBride runs five classes a week for adults, and two for children at the dance centre on Nora Street.
She has also run dance classes in special schools across Cardiff, including Riverbank School and Ty Gwyn School in Ely, the Hollies school in Pentwyn, and Ysgol y Deri yn Penarth.
Goldies Cymru runs 54 sessions across South Wales where old people are encouraged to sing together, with 16 of these sessions taking place in community halls and libraries across Cardiff.
"The group is not a choir or anything like that," said Rachel Parry, Goldies Cymru project manager, "It's more about inclusive activities, and we sing all sorts of songs, from Welsh language folk songs to pop from the 50s, 60s, and 70s."
Goldies Cymru also does outreach work in schools, which are designed to bring together people from younger and older generations.
Pauline Harrington, 66, from Canton, whose children attend Landsdowne Primary Schoo,l said: "They came to my grandkids' school and they were absolutely delightful, they got the kids up singing and dancing too."
The Epic awards are run by Voluntary Arts, an organisation which represents UK voluntary organisations with creativity at their heart.
The group set up the Epic Awards in 2010, to give the 60,000 creative groups run by volunteers across the UK a chance to get recognised for their hard work.
This year's winner will be presented with the Epic Award at a ceremony in the Sage Gateshead arts centre. As well as the award they will receive a certificate, £250, and training and promotional support to help continue their voluntary project.
Anyone interested in casting a vote for this year's Epic Award can find a full shortlist

here.