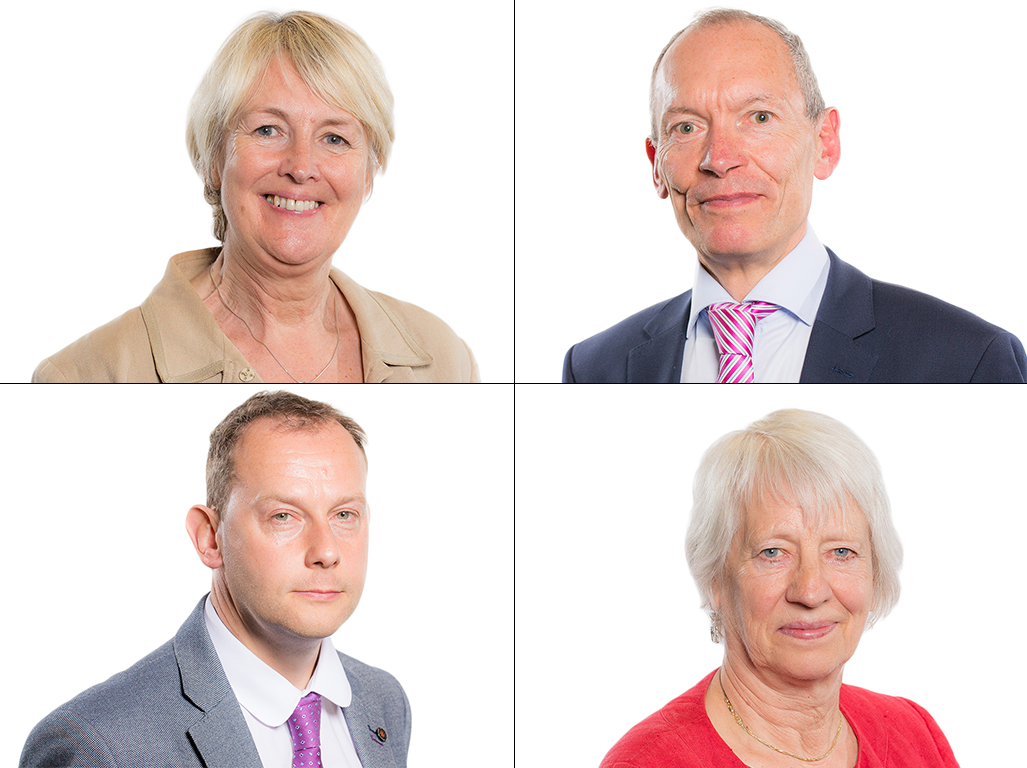 EDUCATION on domestic abuse and sexual violence should be made mandatory in schools, say politicians and charities after an inquiry.  
The news coincides with the sentencing at Cardiff Crown Court of Jordan Matthews for the murder of his girlfriend Xixi Bi at their flat in Llandaff. The 24-year-old was today sentenced to life with a minimum 18 years behind bars for what Paul Lewis QC described as a "vicious, sustained and prolonged attack".
Speaking to The Cardiffian after the verdict last week, Detective Chief Inspector Gareth Morgan of South Wales Police said: "It's a very tragic case of domestic violence on a young girl studying in Cardiff. We want to send out a message that people shouldn't have to put up with that abuse."
At the Wales Assembly last week, the Equality, Local Government and Communities Committee announced its findings on the effectiveness of the Violence against Women Domestic Abuse and Sexual Violence (Wales) Act 2015.
The committee's inquiry looked into how effective the new law had been at ending domestic abuse, gender-based violence and sexual violence in Wales.
John Griffiths, Labour AM for Newport East, said that two years since the Act was passed many key elements were still not in place.
"With every day that passes we risk losing momentum and opportunities to change lives," said Mr Griffiths, who chairs the committee.
The report sets out 16 recommendations to better achieve the aims of the Act. The government accepted 13 of the proposals but only "partially accepted" the other three.
One of these said the government "should commit to including teaching about healthy relationships in the new curriculum" and "should ensure this is delivered in all schools".
The government said a new curriculum being designed for 2018 would include "consideration" of the teaching of "healthy relationships".
Plaid Cymru AM Siân Gwenllian said that while she accepted healthy relationships may be part of the curriculum in future she was concerned about the "sluggishness" of delivery.
"This is a preventative measure that is crucial to ensure our young people grow up confident in how to deal with situations of abuse and to identify abuse in the very first place," she said.
However, other Assembly members highlighted problems with a crowded curriculum and the extra administrative burden on schools.
UKIP AM Gareth Bennett said: "I welcome the committee's desire to introduce healthy relationships teaching at schools, but, again, this raises issues of time and expense on already time-pressured curriculums."
Labour AM Jenny Rathbone said: "I understand why the Government has only partially accepted [the proposal] on mandatory education, because there's no point making something mandatory if you don't have the ability to monitor it."
The committee asked various groups about the impact of the Act as part of the inquiry.
The Welsh Government commissioned Welsh Women's Aid to make a good practice guide to teaching about domestic abuse and sexual violence in schools, which was published in 2015.
Welsh Women's Aid told the inquiry that it was "yet to see a clear plan as to how and when schools and other education establishments will be implementing this guidance".
A spokesperson for Barnados Cymru said: "Unless you make this compulsory it is up to schools to decide how they teach these things."
Richard Lewis, public affairs and events manager at Llamau, a charity that works with vulnerable women in Wales, said: "We strongly believe that healthy relationship education should be compulsory in the Welsh education system.
"It is only through robust education that challenges harmful behaviours and teaches children about the negative consequences of domestic violence that we can stop the cycle and make Wales a safer place for everyone."
Welsh schools inspectorate Estyn is reviewing the teaching of healthy relationships in schools, couldn't comment until it had the full results of that review.
Labour AM Carl Sargeant, cabinet secretary for communities and children, told the committee: "I have always said we should have curriculum-based activity around healthy relationships. I'm trying to ensure that my colleagues are able to do that but I would urge caution if we expect the education system to deliver everything.
"Actually, there is a responsibility on all of us in our family home life, in parenting and in schools—each and every one of us can play a part, but only a part."
Cardiff Council was contacted regarding schools in the local authority but was unable to comment.