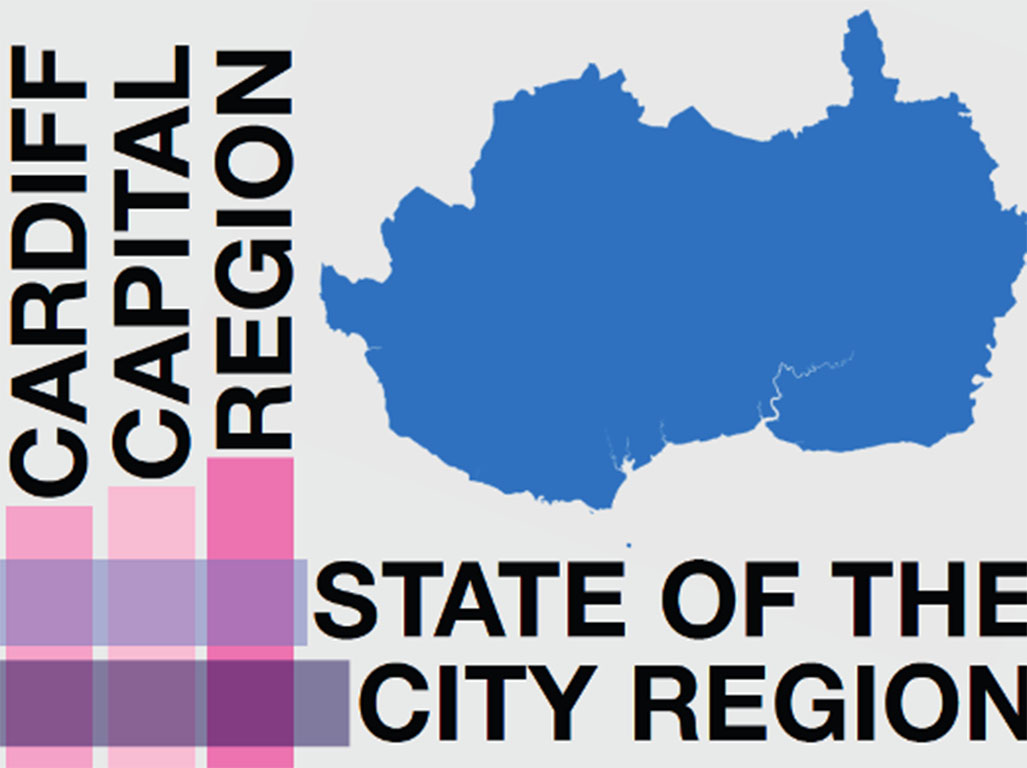 PEOPLE who live in the Cardiff capital region are mostly happy, according to a study which demonstrates a link between prosperity, health and satisfaction with life.
The report by a Cardiff University team suggests 79% of people living in or around the capital had high or very high feelings of satisfaction in their lives during 2015/16, an increase from 2011/12 figures.
"Research tends to suggest that job security and income are positively related to improved feelings of well-being. As the economy recovered after the recession feelings of well-being would be expected to rise," said Dr Brian Webb, a lecturer from the School of Geography and Planning who drew up the report using statistics from the Office for National Statistics.
It says that 18% of people who live in the region are aged 65 or over. In London, this figure is just 12%.
"Age has been shown to be related to feelings of wellbeing, with older people being more positive than younger people which may partly explain why the rate is fairly high in the Cardiff Capital Region given the high proportion of older residents," said Dr Webb
Since 2011/12 improvements in life satisfaction were seen in all authorities within the capital region — Bridgend, Cardiff, Rhondda Cynon Taf, Caerphilly, Torfaen, Monmouthshire, Newport, Vale of Glamorgan, Blaenau Gwent and Merthyr Tydfil — while change in other measures varied.
Crime rates in Cardiff have declined by more than 6% from 2003/04 to 2015/16, one of the highest levels of decline in the region.
South Wales Police spokesperson, Andrew George, said: "Police officers across Cardiff work hard to detect and prevent crime, and generally speaking, crime levels are lower today than they ever have been. It is encouraging to read that people in Cardiff appear to have high levels of satisfaction and feelings of 'happiness' with their day to day lives. Managing crime and anti-social behaviour effectively in communities across the city has a direct impact on this."
The average hourly wage in Cardiff is one of the highest in the area at £12.95. This is 65p above the capital region's average and more than £2 higher than the the average hourly wage in Merthyr Tydfil (£10.56).  
Cardiff has one of the lowest levels of obesity (19%) in the region. This figure, which is the same for the Vale of Glamorgan and Monmouthshire, is over 28.1% in Merthyr Tydfil and Caerphilly.
In the city, 83% of people said they had high or very high feelings that what they do is worthwhile and 73% said they had high or very high feelings of happiness. 38% of people, however, reported feelings of anxiety.
July Alford, 55, who works in Cardiff's Indoor Market, said: "We have a lovely city. We have access to everything — countryside, beaches, clubs — there's something for everyone."
Valerie Markwick, 66 from Llantwit Fardre, said: "You have to have surround yourself with friendship and celebration. I celebrate my birthday with friends in Cardiff every year — we come here for happiness!"
Cardiff has just signed its £1.2 billion Capital Region City Deal which hopes to transform the economy of south east Wales.
First Minister of Wales, Carwyn Jones, said: "I am pleased that the city region has now reached the stage where it can begin the work of delivering projects that will make a real difference to the economy of the region, and ultimately, to people's lives."
Reported personal well-being has improved every year since 2012 across the UK. This data was collected as part of the Annual Population Survey in 2016.
Image credit: Cardiff University, http://www.cardiff.ac.uk/city-region-exchange/resources/state-of-the-city-region