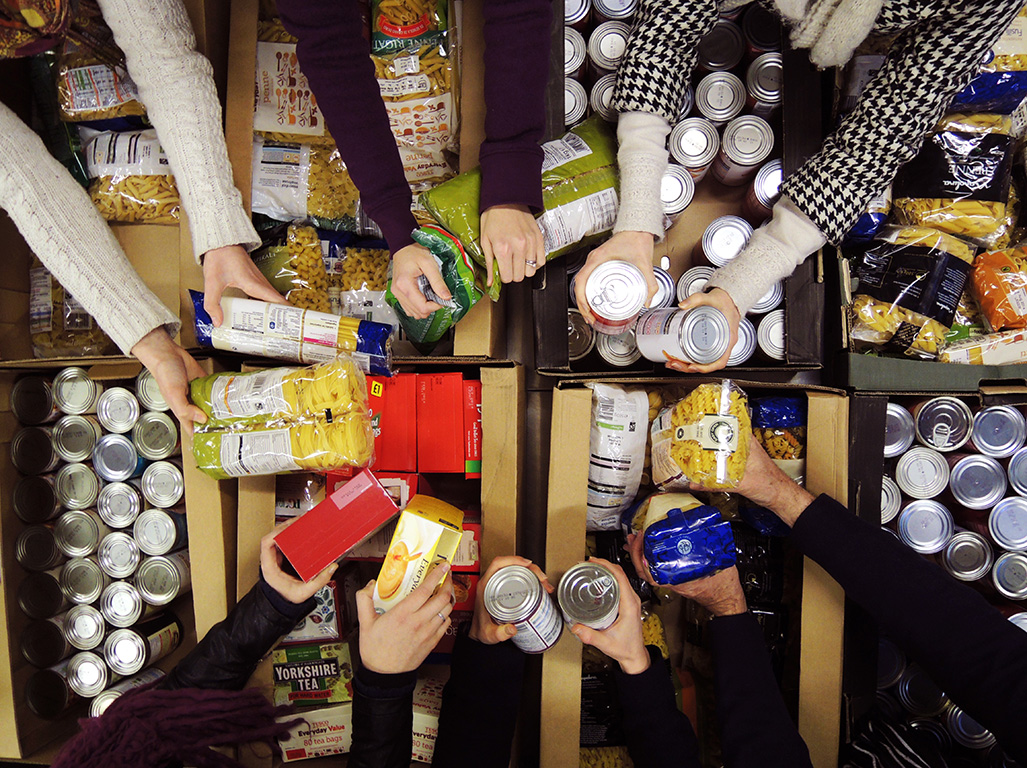 CARDIFF Food Bank is urging people to donate 40 pence a day during Lent to help provide emergency food packages.

The campaign encourages people to give 40p for each of the 40 days of Lent, a total of £16 — or £20 with Gift Aid — to the charity, which supports individuals and families in crisis with emergency three-day food packages.

The 40 Pence for 40 Days campaign is being run by the Trussell Trust, the UK network to which Cardiff Food Bank belongs.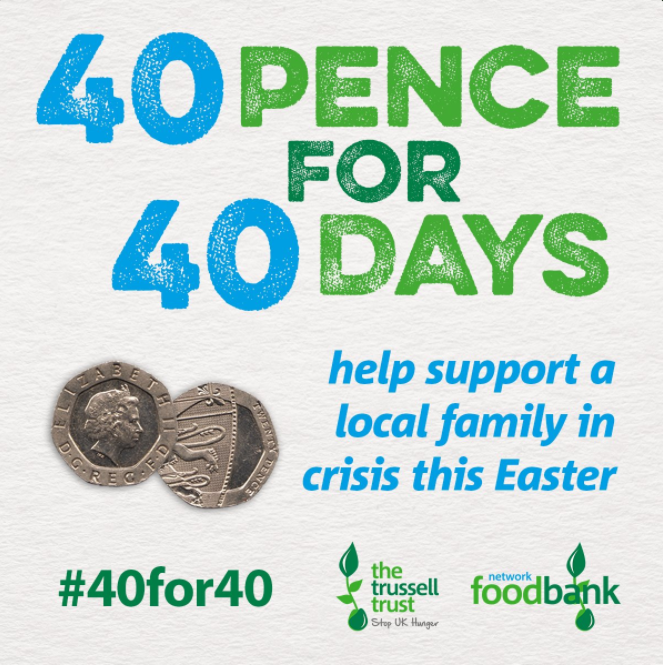 Cardiff Food Bank was set up in 2009, and now operates at seven churches and community centres across the city handing between 250 and 270 food packages a week.

Partner agencies issue food vouchers which can be redeemed within seven days for a food parcel designed to last three to five days.

The food bank also gives out advice cards to help people stretch the food parcels as far as possible.

Helen Nolan, 60, started helping with collections for Cardiff Food Bank in 2011, and is now the team leader at City Church on Cowbridge Road East, which provides its services on Thursday mornings.

"It's a bit unpredictable how many people we get in. It tends to go up and down. We think it went up a lot when we were able to do fuel vouchers. Now that they are not here it has gone back to people who need the food help," said Helen..

"But it also varies how much food we get in. At harvest festival we get huge amounts of food because most of the Cardiff primary schools support the food bank.

"Also at Christmas a lot of people think about people a bit more and so we get a lot more donations around that time.

"I think [the food bank] is a worthwhile safety net, but it's also good working with some of the advice services to help people get out of the situations they are in. All we deal with is the symptoms of poverty, they can deal with the causes."

Advisers from the city's hub centres attend the food bank on Thursdays to assist people with practical advice and guidance to access support to break the cycle of poverty.
Peter Rutter, 57, who lives in Canton, visited the centres for the first time on Thursday.

"I was referred through my housing association, Taff housing. They've given me loads of food and they're all really nice here," he said.

Between April and September last year, the Trussell Trust network distributed 519,342 emergency food packages across the UK, an increase from the 506,369 packages handed out in the same period of the previous year. Wales' 35 Trussell Trust food banks distributed 41,384 packages to people during this period.
According to Trussell Trust data, 44% of referrals to their food banks were as a result of benefit changes and delays, while low income accounted for 24.95% of referrals.

• If you'd like to take part in the #40for40 challenge, find out more here.