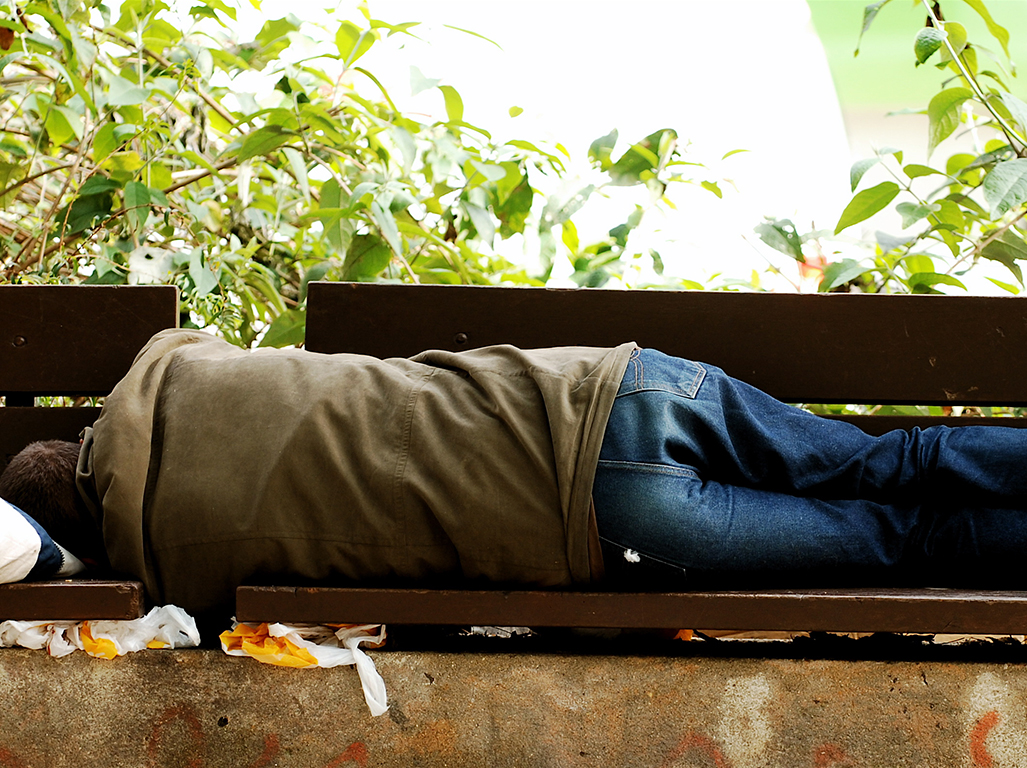 ROUGH sleepers from Europe could face removal from the country, a draft Cardiff council proposal has suggested.
As part of the council's Rough Sleeper Strategy, a draft protocol has been put forward to reduce the number of European Economic Area nationals sleeping on the city's streets.
The proposal, which will be discussed for the first time by councillors tomorrow, describes a "significant issue" with European nationals sleeping rough in Cardiff.
It estimates that EEA nationals make up 20% of the city's rough sleepers when cold weather provision is not in place. On October 28 2016, 10 rough sleepers were found to be from the free movement and trade area.
A joint proposal between Cardiff Council, South Wales Police and Immigration Services would allow individuals to receive support from the council, the Wallich charity, Salvation Army or Huggard Centre to help them access benefits and accommodation.
However those deemed "unlikely to break the pattern of rough sleeping" may have their details shared with immigration services.
According to the draft proposal, EEA rough sleepers would first be encouraged to return to their home country on a voluntary basis. Failure to engage with the process will result with "administrative removal".
The report states: "At the point that a service user disengages from the process or where it is assessed that they are unlikely to break the pattern of rough sleeping and will not agree to voluntary reconnection, details will be shared with Immigration using the agreed Information Sharing Protocol.
"Any immediate and serious physical or mental health or other social care concerns must be addressed before administrative removal is considered."
The Cardiff Council protocol also noted that those entering the UK from Europe face limited accommodation options as they are not eligible for housing benefits.
The report said: "Due to a  change in legislation in January 2014, many single EEA nationals without worker status or recourse to public funds sleep on the city's streets."
Dr Jennifer Hoolachan, a lecturer at Cardiff University, stressed that EEA nationals may face language barriers preventing them from understanding their rights.
"People migrating to the UK don't always understand the structure of the UK housing system, how they might go about finding a house, what their rights are and what support is available," said Dr Hoolachan.
"They may have difficulty finding a job and may not be entitled to any welfare benefits which makes it incredibly hard to secure housing unless they have their own money which they have brought with them (but in the case of those who become homeless this probably isn't going to be the situation)," she added.
In May 2016 the Home Office introduced a policy making rough sleeping an abuse to free movement rights. Previously EEA nationals could be forced to leave the UK due to anti-social behaviour or periods of economic inactivity.
The move has been met with opposition by local groups and migrant support charities.
"The criminalisation and deportation of people for the crime of being homeless is an abuse of free movement. Homeless people need help. This policy makes people afraid to seek help," said Cardiff People's Assembly spokesperson Adam Johannes, from Riverside.
"We are asking Cardiff Council to make a public declaration that in our city homeless charities and the local authority will adopt a policy of total non-cooperation with this unjust and racist policy and there will be no collaboration with immigration enforcement teams or the Home Office," added the 37-year-old.
A spokesperson for the Migrants' Rights Network said: "The government's 'hostile environment' agenda is clearly undermining the duty of care held by service providers across multiple sectors to some of the most vulnerable people in our society, including homelessness charities."
If approved, Cardiff Council's rough sleepers proposal will join an existing project run by the Salvation Army and Cardiff Council to help European nationals find jobs and accommodation.
A Salvation Army spokesperson said: "We have a number of specialist programmes, including a project that works with individuals from European Economic Area countries who are experiencing homelessness.
"Working in partnership with Cardiff Council, the project operates to a brief intervention model to support reintegration, both into employment and independent living.  If our service users request it, we can also help reconnect them with families and friends in their home countries and establish links with the relevant support agencies there."
Homeless charities Crisis, The Wallich and the Huggard centre were also contacted for comment.
The draft protocol will be discussed at the Community and Adult Services Scrutiny Committee at County Hall tomorrow before a full cabinet meeting on March 16.