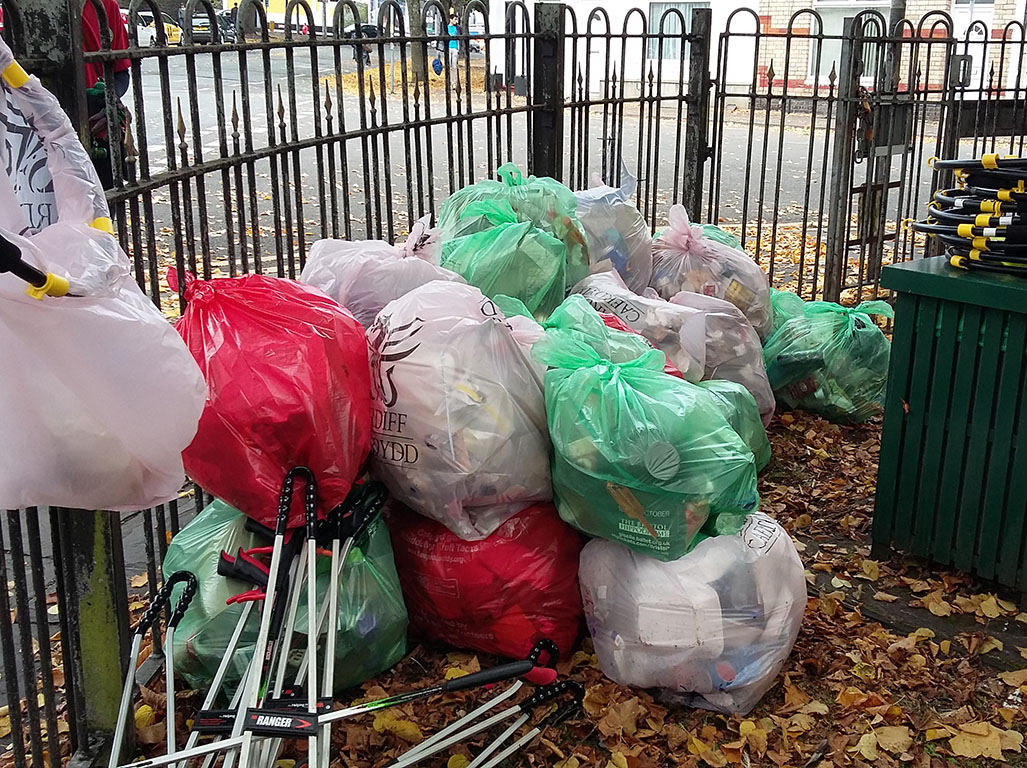 RESIDENTS of Cathays are making big plans to help the environment in their area.
Keep Cathays Tidy, which works under the Keep Wales Tidy umbrella, is moving to become a separate group in order to make the most of their local expertise.
Paulus Thurlbeck, 47, of Lisvane Street, has lived in the area for 20 years and is the treasurer for Keep Cathays Tidy.
He said: "Because we know the area, we know it better than Keep Wales Tidy so we can try and tailor different initiatives for different streets, and hopefully we can build stronger relationships than they can."
Keep Cathays Tidy are in the process of becoming a fully constituted group, with the power to organise without the need to have a Keep Wales Tidy representative present. Other groups in Cardiff are also in the process of doing this, such as Keep Adamsdown Tidy.
Speaking about setting up the group, Coun Chris Weaver said: "In the end it didn't take much. Keep Wales Tidy gave us an evening and a bunch of us met at the community centre. It feels like since that first meeting it didn't take too many people that much effort, in part because Keep Wales Tidy make it so easy to support groups who want to do it."
At the moment, Keep Cathays Tidy still needs to have a member of Keep Wales Tidy present during any current activities for insurance, and to provide equipment for the litter picks.
A member of Keep Wales Tidy also has to be present to give a health and safety briefing, and they arrange for all the waste to be collected at the end of the litter-pick.
Ceri Davies, 40, lives on Gelligaer Street and  is also a founding member of Keep Cathays Tidy. He said: "It's about establishing that community spirit for the group and then looking to see what other activities people want to undertake."
The kinds of activities that Keep Cathays Tidy want to support in the area include creating green spaces similar to the Upfront Gardens Project in Grangetown which encourages residents to create planter boxes for their front gardens to grow flowers and vegetables.
"We all live in these areas so it's about trying to make the local area as hospitable as possible. Traditionally this is an inner-city area of Cardiff, it's very grey and urban and I think anything in terms of colour is a bonus," added Mr Davies.
The main aim of Keep Cathays Tidy is to educate people on how to take care of the environment. One of the group's concerns is about getting more bin provision throughout Cathays, in order to encourage people to dispose of their litter properly and to make sure that it isn't spread by seagulls.
More information about Keep Cathays Tidy can be found on their Facebook page.