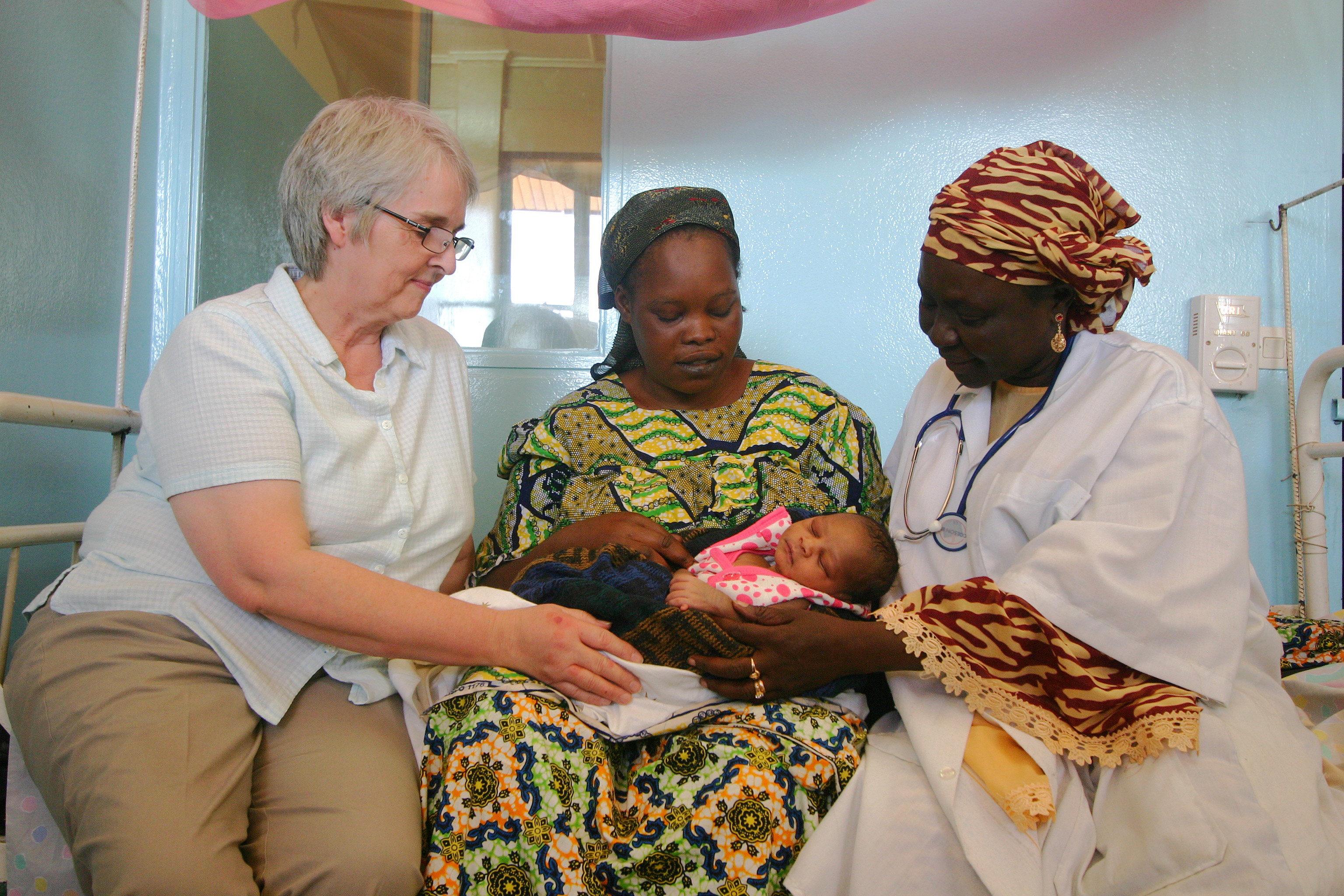 A CARDIFF charity is helping to provide medication for women in Sub-Saharan Africa in a bid to reduce maternal mortality rates.
Life for African Mothers helps women in the Southern part of the continent to help give birth safely and without any complications.
Angela Gorman, 68, started Life For African Mothers in 2005 after watching a Panorama report on maternal mortality in Chad.
Ms Gorman said: "I was a neonatal nurse here in Cardiff. The report was called Dead Mums Don't Cry and I had actually come across it by accident.
"I was so shocked by what I saw, I contacted the BBC and they put me in touch with all of the other people who had contacted them.
"When they knew we were going out there, they rang us and told us that they were sending a film crew out with us.
"Five months later, I was sitting in a hospital in Chad and I was seeing what I had seen on the TV. As a result, we ended up starting up the charity."
As well as sending out medication to hospitals, Life for African Mothers sends midwives to train hospital staff. This equips them with the skills needed to deliver children safely.
According to the World Health Organisation, 99% of maternal deaths occur in developing countries and more than half of these occur in Sub-Saharan Africa.
Ms Gorman said: "The medication we send out to help prevent women from dying in childbirth is very specific. We receive it from a pharmaceutical company and last year we sent out 400,000 tablets to prevent women dying.
"I've stood this close to a woman as I am to you now. I looked her in the eyes knowing that without that medicine, she and her baby wouldn't be alive. We're told by experts in the field that no one else is providing this medicine on a regular basis, or training midwives."
Assia Kayoueche, 25, who works for the charity said that she became involved with it after falling on hard times.
"Angela is a good friend of mine and suggested that I start volunteering. I got really attracted to the mission of the charity  and decided to carry on working for it," she said.
Ms Gorman has witnessed many distressing incidents as women gave birth during her time in Liberia.
A recent case she recalls is a woman who was in labour. Her mother was beating her with a stick because she believed that the woman wasn't pushing hard enough. The baby died after an unsuccessful resuscitation attempt.
Ms Kayoueche said: "It's all down to the value of women. Women aren't dying from diseases, they're dying because society has decided that they're not worth treating.
"It's terrible because over 300,000 women a year are dying from maternal mortality and it can be prevented. That's why this charity is so important because no one else is doing what we are doing."
Ms Gorman was also inspired to set-up the charity because her grandmother died during childbirth.
She said: "It was my grandmother's eleventh pregnancy. This was in a small house in the Welsh Valleys.
"My father grew up without a mother. We all grew up hearing from him what it was like for him not having his mother in his life.
"On the centenary of her death, we managed to get hold of her death certificate and we learnt that both she and the baby died of postpartum haemorrhage, which is what we are providing the medication for."
The charity is based on Penarth Road currently has has three members of staff. Ms Gorman said they have do not have an investor and they are funded entirely on public donations.
She said: "There is three of us at the moment, including myself and Assia. It's become a passion for all of us but the charity is running on a shoestring. But we see that as a challenge, not an obstacle."
Ms Kayoueche said that despite only being a small charity, working for it felt like being part of a family.
She said: "The volunteers are amazing and that's the best thing about working for the charity. It just doesn't feel like you're working at all.
"By knowing that we are all making a difference by knitting baby clothes, providing medicine and proving midwifery training. It's just so rewarding."