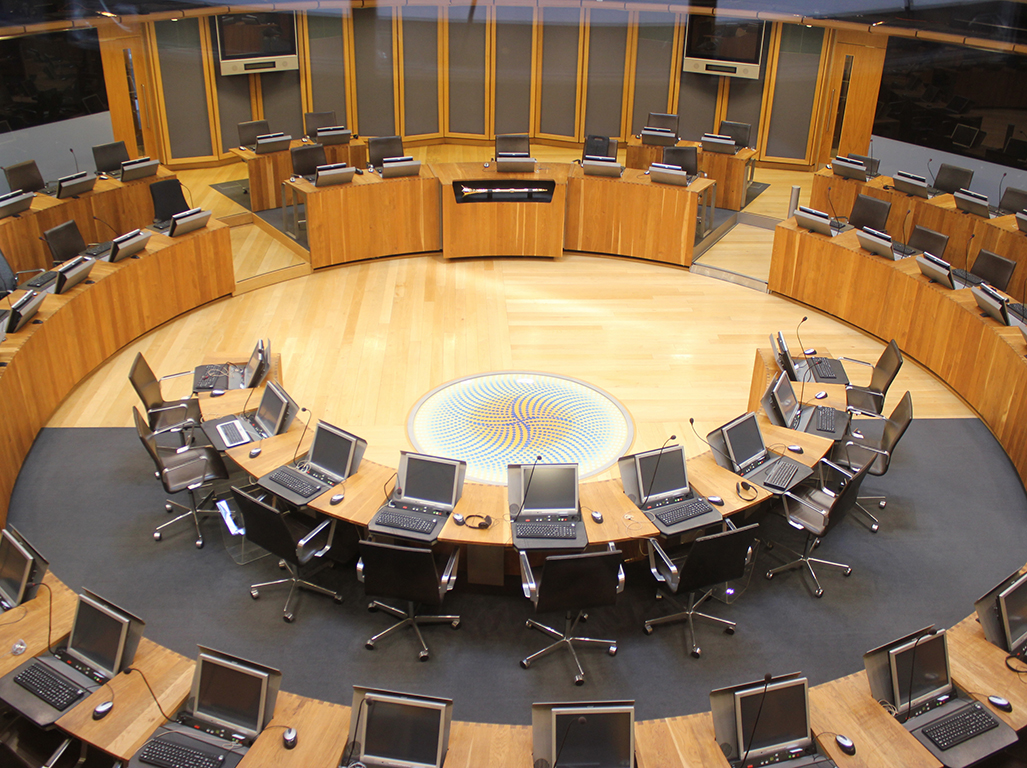 FIVE people a day are dying in Wales because of air pollution, AMs heard at the Senedd today (Tuesday, March 7).
The leader of the Conservative party in the Assembly raised concerns about air quality in Wales during First Minister's questions.
Discussing a report by Public Health Wales, Mr Davies said: "The startling news is that five people a day are dying in Wales because of air pollution.
"Many communities are looking to the Welsh Government to try and understand what measures it will be undertaking on this problem in the lifetime of this Assembly. It is one of the biggest, if not the biggest issue we face."
In the report, Public Health Wales claims that an estimated 2,000 people a year die from air quality related causes.
First Minister Carwyn Jones said it was the responsibility of local authorities to review local air quality. The Assembly was doing its part to reduce poor air quality by encouraging people to stop using cars and start adopting public transport.
"One area which has a net beneficial effect on air quality is to encourage more people onto public transport. That is why we passed the Active Travel act.
"We do need to see more investment in public transport in Wales. We are doing our bit with the Metro, but the more we can reduce car-use the better it will be for air quality."
Recent plans for a North East Wales Metro were designed with reducing air pollution in mind.
Mr Jones wants to see a reduction of Particulate Matter in the atmosphere by the end of his administration's term in office in 2021. PMs are solid or liquid pieces of material that make up pollutants like emissions from cars.
He wants to see a reduction of PM10s and potentially PM2.5s. Both of these are found in emissions when fossil fuels are burnt in car engines.
The Welsh Conservatives' leader, whose party has raised this issue previously, pressed the First Minister to lead a summit with non-government public bodies about air quality.
Mr Davies said: "When you have a public health issue that is taking up to 2,000 lives in Wales let alone other parts of the UK, that I would say should be number one on your agenda."
The First Minister responded by drawing attention to the problem of cars "idling" in traffic jams, leaving their engines running while stuck in long queues, and reiterated his commitment to public transport.
Public transport was the focus of a question to the First Minister from David Rowlands, UKIP AM for South Wales East.
He welcomed improvements to Cardiff Airport's performance in recent years but asked: "Does the First Minister not agree that a rail link will greatly enhance its appeal to the international traveller and give it a competitive edge over other local airports?
"Can he tell us why this has not been included in the Metro project?"
The First Minister, a day after making a deal to route flights from Welsh airports through Heathrow, said: "The focus is on the current bus service and looking at improving the frequency on the current railway line."
The government had not ruled out extending the railway spur to nearer to the airport terminal in the future, he added.
A BBC Wales Week In Week Out report about air quality will air tonight at 10.40pm on BBC One Wales.