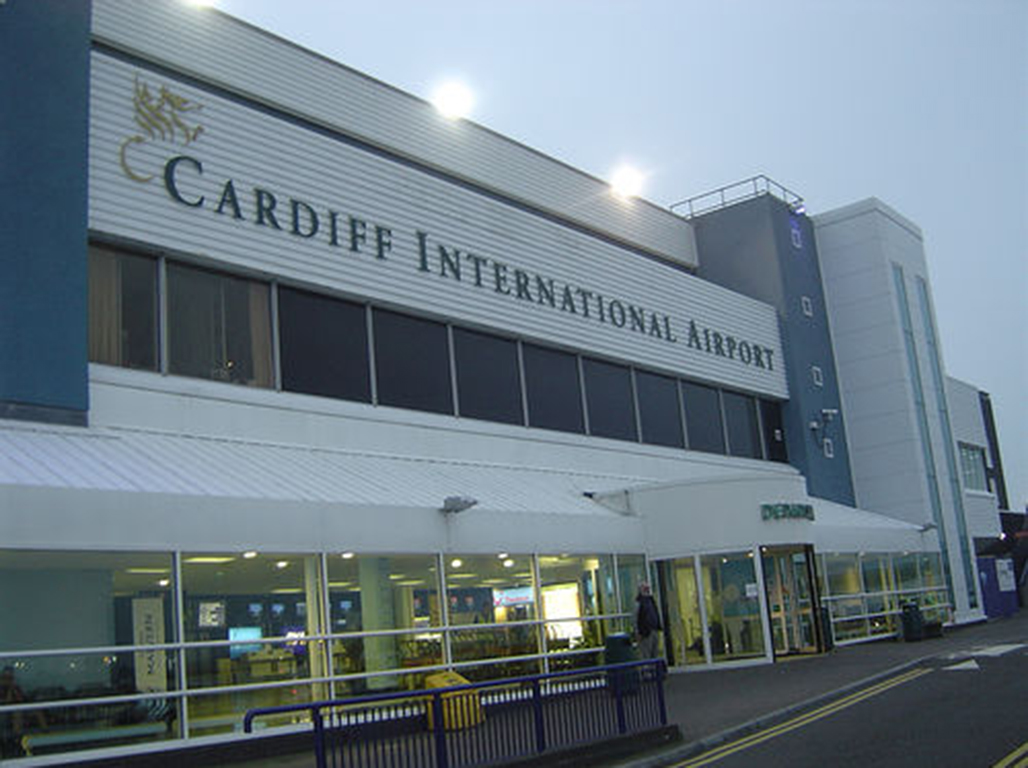 THE third runway at Heathrow could bring up to 8,400 jobs and £6.4 billion in economic benefits to Wales.
A "Strategic Partnership" agreement was signed yesterday (March 6) by First Minister Carwyn Jones and Heathrow Airport Chairman Lord Paul Deighton.
It marks the beginning of a close working relationship, with both parties hoping to co-operate on the building and operating of the third runway.
Lord Deighton said: "A new Heathrow runway will unlock up to 8,400 new skilled jobs and underpin up to £6.4 billion in growth from construction through to increased tourism and exports for Wales.
This new partnership is a sign of our commitment to ensuring Heathrow expansion delivers tangible benefits for every corner of Britain and we are looking forward to working closely with the Welsh Government and Welsh businesses to make it a success."
Wales and Heathrow will work closely together as the airport looks to hire more workers and businesses, build more logistics and manufacturing centres off-site to help manage the runway and potentially run flights between Wales and Heathrow.
Part of the agreement will allow airlines which want to fly between Wales and Heathrow to apply for part of a £10 million "route development" fund, designed to strengthen links between Heathrow and other airports across the UK.
This fund will be available to five UK routes and will be paid for entirely by Heathrow. It is due to start funding airlines in 2021.
The expansion of the airport will be Europe's largest privately funded infrastructure project and would need the support of UK manufacturers and businesses to hit targets on time.
Carwyn Jones said: "It opens the door to explore a wide range of new opportunities, particularly for our existing supply chain companies that have the experience and expertise to support infrastructure projects at Heathrow.
"I would certainly like to see a far higher percentage spend in Wales and the Welsh Government will do all it can to support companies in Wales to bid and win more business at Heathrow."
The first ever Heathrow Business Summit is also set to take place in the Principality Stadium, Cardiff on July 5. It will provide opportunities for Welsh businesses to meet with Heathrow suppliers and negotiate contracts.
Mr Jones said: "It certainly marks a great start for this new relationship and there are very many other areas we are keen to explore with Heathrow Airport."
The Welsh government welcomed the decision to build the third runway, made in October 2016. Carwyn Jones said at the time that the project would "bring tourists to Wales, help our exporters reach new markets and create new jobs".
Mr Jones also called for an expansion of the rail networks to allow direct links between Welsh stations and Heathrow.
A manifesto for Wales produced by Heathrow in 2015 pledged a greatly improved transport network, estimating that a train from Cardiff Central to Heathrow direct would take 2hrs 4mins.
"Any announcement on Heathrow expansion should also be accompanied by a commitment from the UK Government to deliver the Western Rail Link to Heathrow by the 2024 deadline currently suggested by Network Rail, alongside confirmation of electrification to Swansea and modernisation of both the North Wales mainline and Cardiff Central station, to ensure that the people and economy of Wales fully benefit from this critical national project."
The Government was criticised by members of Plaid Cymru in 2016 for giving their support before any official deal had been reached with Heathrow.
This criticism intensified when it emerged Scottish ministers had reached an agreement that would create 16,000 jobs in Scotland, receive fewer landing charges and earn £200 million in construction spending.
Plaid Cymru AM Adam Price criticised the agreement today in Plenary.
"The agreement announced yesterday between Heathrow airport and the Welsh Government is welcome but in stark contrast to that published in relation to Scotland.
"There's no concrete targets in the agreement. Nothing about the amount on construction spent, nothing about the overall jobs target, nothing about landing charges. Is that because the FM negotiated his leverage away by announcing his support for Heathrow without actually getting these concessions?"
Carwyn Jones retorted: "The issue is this: we have created thousands of jobs. We will be ensuring there will be hubs for manufacturing outside Wales. We will be ensuring that there are routes to Welsh airports, not just Cardiff, and what was announced yesterday is far more substantial than Scotland has achieved."
Plaid were joined in their criticism by Andrew RT Davies, leader of the Welsh Conservatives, who said that yesterday's deal "is a case of the Welsh Labour Government joining the party after last orders with no strong and tangible commitments like those secured by counterparts in Scotland".