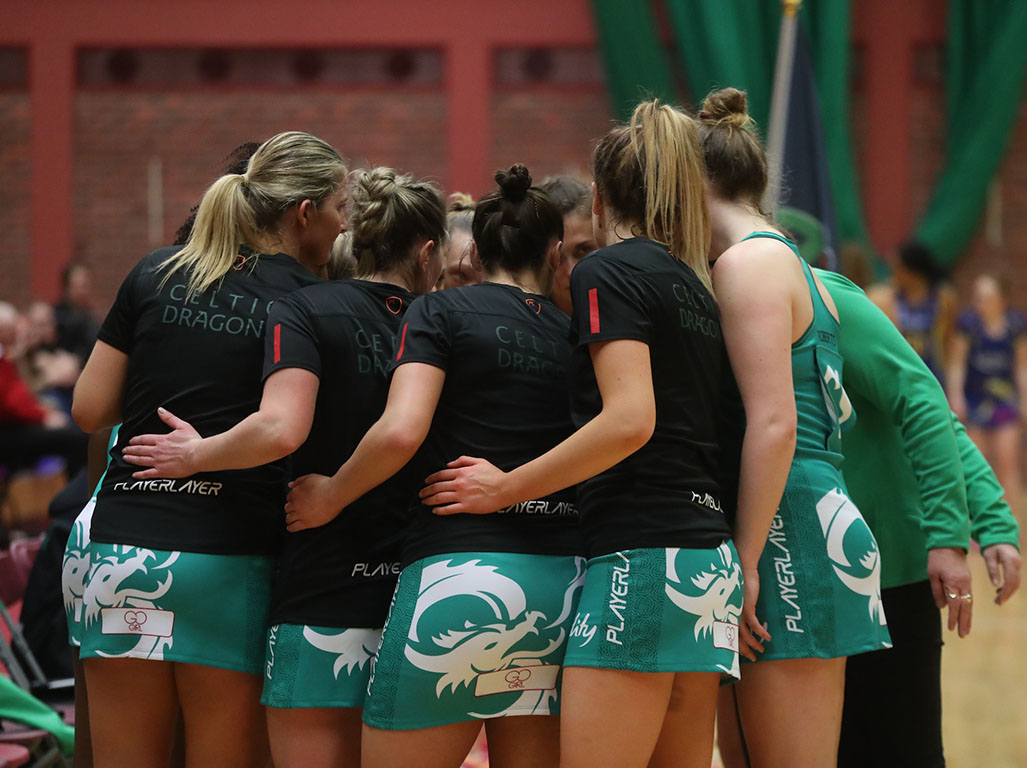 THE Celtic Dragons are back on the road again to go head-to-head with the Hertfordshire Mavericks.
The squad hope to build on momentum from the previous two games to make round five tomorrow their first win of the season.
Last week they narrowly lost out to rivals Manchester Thunder finishing 62 – 53 and their good performance means the team is looking ahead positively.
"We continue to focus on our performance and will take the positives out of the last two games into the match against the Mavericks," said head coach Trish Wilcox.
"The performance targets we have set ourselves have improved in the last two games which resulted in us being in contention to win both games.
"However, we let ourselves down at crucial times in the latter stages of both games with some unforced errors."
Wilcox believes that strengthening their self-belief and staying true to what it means to be a Dragon will be the key to turning things around for them in the Varsity Netball Super League.
"We've talked about the importance of having belief in our capabilities as a collective.  This continues to grow as more and more of our debutant players get exposure in the VNSL and recognise that they are more than capable of competing at this level."
Celtic Dragons will return to play at their home venue, the Sport Wales National Centre, Cardiff for their series of home fixtures starting on April 3 against Loughborough Lightning.
To celebrate their return home, Green Army fans who wear green to the match will get a free programme.