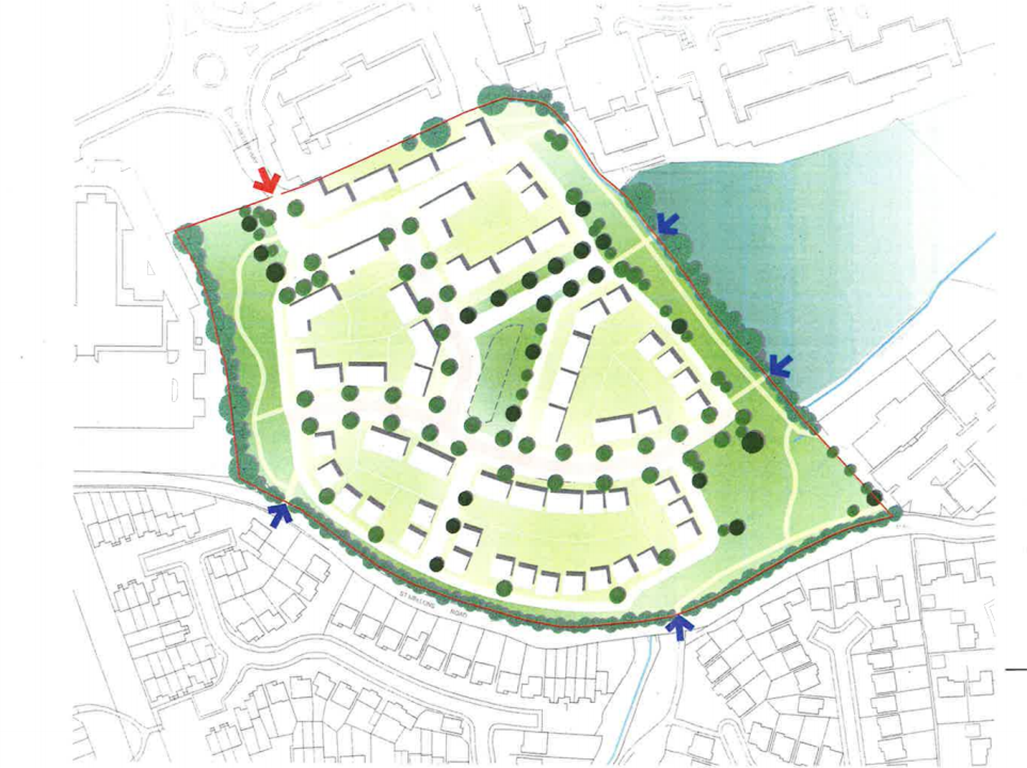 PLANS to build 150 homes in Pontprennau have been rejected, although residents have warned that future developments may be on the horizon.
Cardiff Council planning committee rejected an application on Tuesday to build up to 150 houses on Malthouse Avenue at Cardiff Gate Business Park.
With the site home to more than 90 companies, the committee was concerned that housing would add to traffic congestion as the only proposed access was through the business park entrance.
The news comes after Pontprennau residents voiced their concerns last month about parking and congestion caused by office staff.
"I'm amazed the application got that far. It would be totally unsuitable to put 150 houses on a business park with one entrance in and one entrance out onto a busy road which is already highly congested," said Pontprennau councillor Dianne Rees.
"People wanted the application to be turned down. I am relieved to see that the officer's recommendations were followed," the Conservative councillor added.
"The roads around here are narrow, country roads," said resident Jan Mallinson, from Heol Pontprennau. "If they were to build 100 houses that's at least 200 cars.
"When you've got the school runs it's already mad, I work in Cardiff Gate and when my colleagues come in at nine they say it's ridiculous," added the 59-year-old.
However, despite the traffic concerns, Coun Rees said more planning applications could be submitted in future.
"People will put in applications for businesses there but what we want to see is a car park. There is already total congestion in neighbouring residential areas in Pontprennau," she said.
In the application planning report it was suggested that creating housing in the business park would deter businesses from moving to the park or expanding existing offices.
Objections were also raised by Castleoaks Group and Molson Coors based in Cardiff Gate, who stressed that a residential area would lead to the loss of "uniquely prestigious employment allocation" and traffic delays at peak times.
The business park is one of the only sites in the city with motorway access and funding from the Welsh Government as an "Assisted Area".  
Despite this one resident has suggested that with a number of Cardiff Gate offices vacant, the land may be more attractive to housing developers.
"That land was earmarked to create jobs and employment but the economy since then is just not there. There's no clients to put in the offices but you can make money quickly with housing," said Kevin Russell from Clonaklity Way.
"I am pleased [the application] has been rejected but I strongly suspect it's not over and done with. They could come back with further applications but it's totally in the wrong place where they want to build," added the 57-year-old.
Despite this the Cardiff Council planning report confirmed that the site remains suitable for business use.
It said: "The lack of marketing success over recent years in the general economic climate which has prevailed does not, in itself, demonstrate that the site is inherently unviable for the purpose proposed."