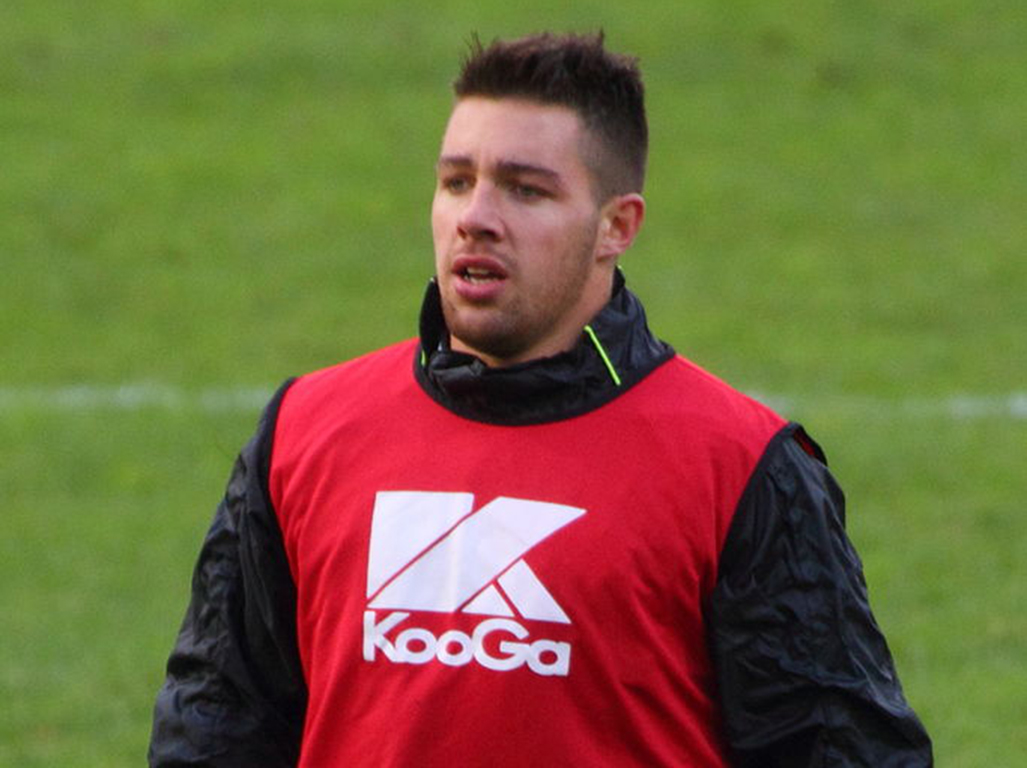 WALES, world rugby's great slow starters, opened the 2017 Six Nations with a trip to Italy. After the autumn campaign, fans were excited after seven new caps had been selected for the tournament.
That excitement dissipated when none of them was picked for the opening match. Seven weeks since that opening round, they all remain uncapped.
"It is important that we start well, hence the selection," said interim head coach Rob Howley ahead of the game. They started anything but well.
Italy led 7-3 at half-time despite Wales dominating possession and territory. Wales' lack of composure and clinical edge had been the main criticism of Howley's side, and the concerns did not go away as they tried and failed to break down the Italian defence.
It took over an hour for Wales to score their first try. Eventually they finished up with three, and came within a whisker of a fourth when Liam Williams just lost control of the ball in the final play of the game.
How critical would it be that Wales missed out on a bonus point? In terms of the final table, it didn't matter a bit, but Wales were the only side not to score four tries or more against Italy. That is a telling statistic.
To the visit of England. Injuries to Dan Biggar and George North in Rome gave hope to a Welsh public crying out for signs of progress that Sam Davies and Steff Evans might be handed their chance.
As it was, Biggar was passed fit and North was replaced in the warm-up by Alex Cuthbert. Form was being ignored for experience, and the lack of form showed on the field.
Liam Williams ran in a superbly executed training-ground move just before half-time, suggesting that Wales had found a semblance of attacking flair at their Vale base. At the hour mark, Wales led 16-11 and were well on top.
But once again, old failings came back to haunt Wales and they were incapable of crossing the try-line when they needed to.
With just four minutes to go, leading 16-14, England hammered away but Liam Williams came up with a potentially match-winning turnover.
Jonathan Davies had one job, to send the ball into row Z and allow his aching team to regroup. He did not achieve his goal.
As three million Welshmen sighed with a sense of inevitability about what would unfold, George Ford, Owen Farrell and Elliot Daly combined in 10 seconds of slick, crisp, magnificent passing to round Cuthbert and score the winning try in the corner. The difference between the two sides was encapsulated in that ruthless passage of play.
Murrayfield next. Wales hadn't lost to their opponents in a decade, but this Scotland side was better than any other incarnation they had faced in that time.
In the first-half, that record didn't look like ending. Quick-thinking from the effervescent Rhys Webb at a scrum penalty caught Scotland napping, and after some Farrell-esque crisp passing, Liam Williams finished off the move in the corner.
Halfpenny failed to extend the lead to 16-6, and soon after Finn Russell made it 13-9 at half-time.
Few would have predicted that Russell's kick would be the beginning of an unanswered 23-point haul for the home side as Wales fell to pieces, consigning themselves to an embarrassing 29-13 defeat. Surely something had to change?
It didn't. Howley opted to offer the same XV a shot at redemption with the visit of Ireland. Was he mad? George North was, and he proceeded to take out his anger on the Irish defence, scoring Wales' first two tries with Webb once again the catalyst.
It was a brutal, frenetic match but Wales were still leading 15-9 with 11 minutes to go. However, Ireland were on the up and looked for all money as if they would maul over for a game-changing try.
And so they did – illegally. Centre Robbie Henshaw flew into the maul ahead of the ball-carrying Rory Best, leaving Wayne Barnes (who had missed a similar call the previous weekend and so had the ruling ingrained in his mind) no option but to penalise the unstoppable green tide.
The decision sucked all of the wind out of Ireland's sails, whereas Wales found another and Jamie Roberts' late try gave the win a comfortable 22-9 gloss. The question now: Could Wales sustain that level of performance for a second week?
They couldn't. As with Scotland, a long-standing winning record came to an end at the Stade de France. For 80 minutes, it was one of the least memorable matches in modern rugby history.
Wales only once looked close to scoring a try, and indeed they would have if Virimi Vakatawa hadn't done what everyone would have done in that situation and deliberately knocked the ball on. Referee Barnes wasn't certain of a try (though the law book only stipulates a try would probably have been scored) and no penalty try was awarded.
France weren't much better but as ever they were at times irresistible in attack, particularly in the early stages with Remi Lamerat going over for an early five-pointer.
As it was, Leigh Halfpenny's right boot returned to its factory settings and knocked over six challenging penalties, and Wales led 18-13 when injury-time began.
Little did anyone know that injury-time would last for a (surely never to be repeated) 20 minutes as the Wales pack found themselves cast in rugby's interpretation of Groundhog Day. Many blamed Wayne Barnes' handling of the situation, but he controlled France's dubious substitutions, numerous reset scrums and the Welsh infringements with aplomb.
Should he have awarded a penalty try for the repeated scrum penalties? Absolutely not. Penalty tries have nothing to do with the quantity of offences. Wales may have been committing technical infringements at engagement, but France weren't walking their opponents over the try-line, and so play continued.
Damien Chouly's try with 99 minutes and 55 seconds on the clock robbed viewers of the pleasure of seeing 100 minutes, and with it robbed Wales of a victory.
Wales ended the tournament fifth. Only Italy were below them. It doesn't matter how one sugarcoats it, that is not a good result. But at least the team's playing style has progressed and new players have been blooded?
Nope.
There were some plus points. Individually, Ken Owens, Justin Tipuric, Sam Warburton, Ross Moriarty and Rhys Webb were outstanding for the majority, if not all, of the championships.
But for some reason, that only those involved can explain, the total was far less than the sum of the parts.