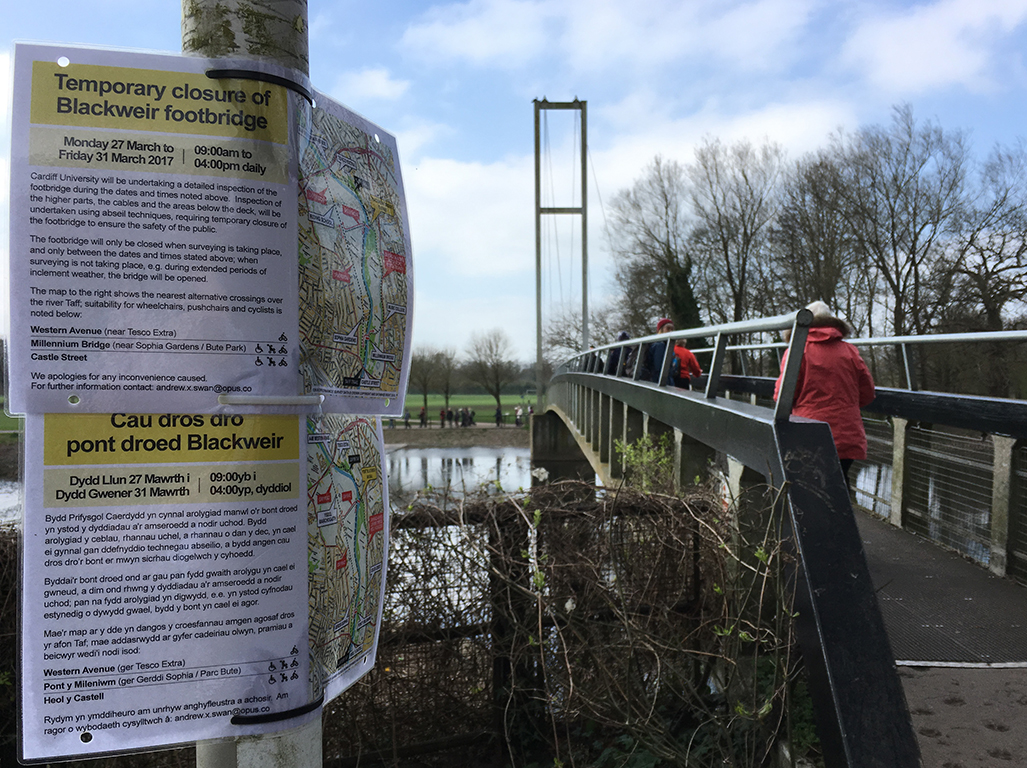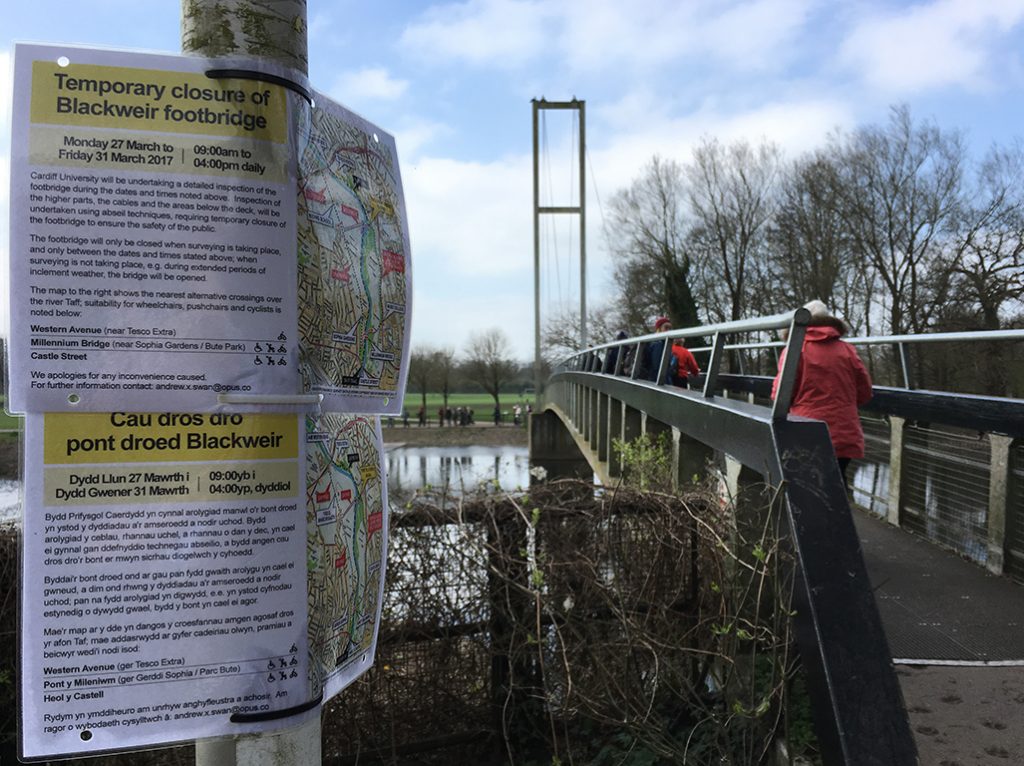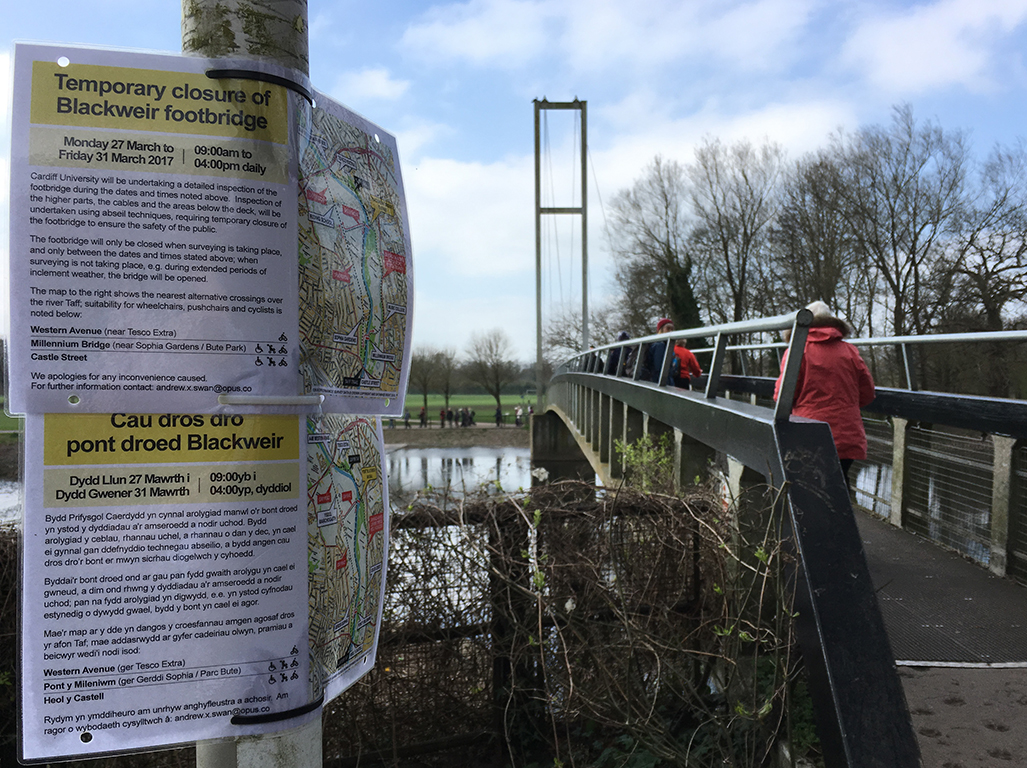 BLACKWEIR bridge in Pontcanna will be closed next week due to engineering works, causing disruption to cyclists, wheelchair users and dog walkers.  
The busy bridge connecting Pontcanna Fields and Bute Park will be closed from Monday to Friday from 9am until 4pm next week, while engineers inspect overhead cables and the walkway.
Amanda Harris, 43, from Llantrisant, is a wheelchair user who rides a recumbent tricycle. She said many disabled cyclists from Pedal Power, a charity in Pontcanna which provides accessible bikes, would not be able to cross the river easily.
"I can't get off my bike and there are quite a lot of accessible bikes users from Pedal Power. The alternative route is not possible because there are steps up to the bridge," she said.
The nearest crossing is Western Avenue to the north, which doesn't have disabled access.
Delyth Francis, 47, from Canton walks across the bridge with her dog three times a day.
She said: "I think it probably needs some maintenance work. It looks a bit old. Sometimes when you walk on it it feels a bit unstable but perhaps it's built that way."
Gwyn Lewis, 65, a member of Cardiff Ramblers said: "Closing for a week won't affect us really. We walk in Bute Park once or twice a month. The people it might affect is the workers in the morning."
Cardiff Council are advising pedestrians and cyclists heading northwards to use Western Avenue and those heading southwards towards the city centre to use Millennium Bridge near the rear of Cardiff Bowling Club.
Cabinet member for the environment, Councillor Bob Derbyshire said: "We apologise for any inconvenience caused but it is essential to close the footbridge as engineers will be using abseiling techniques to access overhead cables and will also be carrying out inspection work underneath the deck. The work is being carried out by Cardiff University and they have taken every measure to ensure that disruption is kept to a minimum."
A spokesman for Cardiff University said: "The University will be undertaking a detailed inspection of the Blackweir footbridge during Monday March 27 to Friday March 31 from 9am to 4pm. Inspection of the higher parts, the cables and the areas below the deck will require temporary closure of the footbridge to ensure the safety of the public.
"The footbridge will only be closed when surveying is taking place, and only between the dates and times stated above. The bridge will be opened when surveying is not taking place, such as extended periods of bad weather."