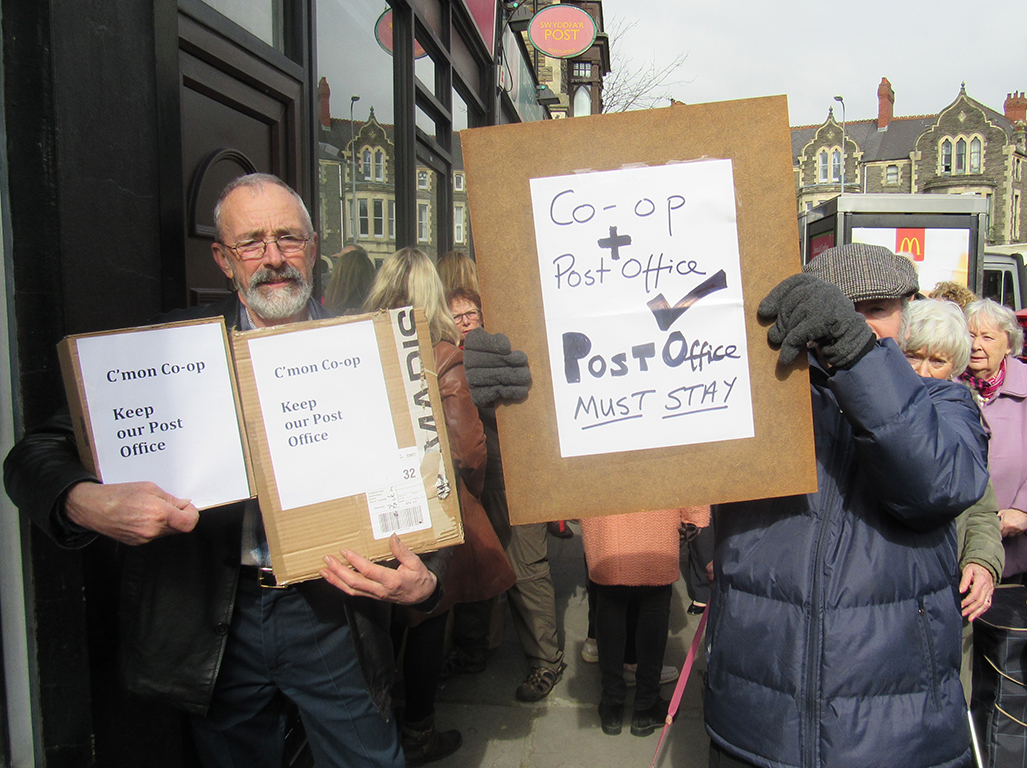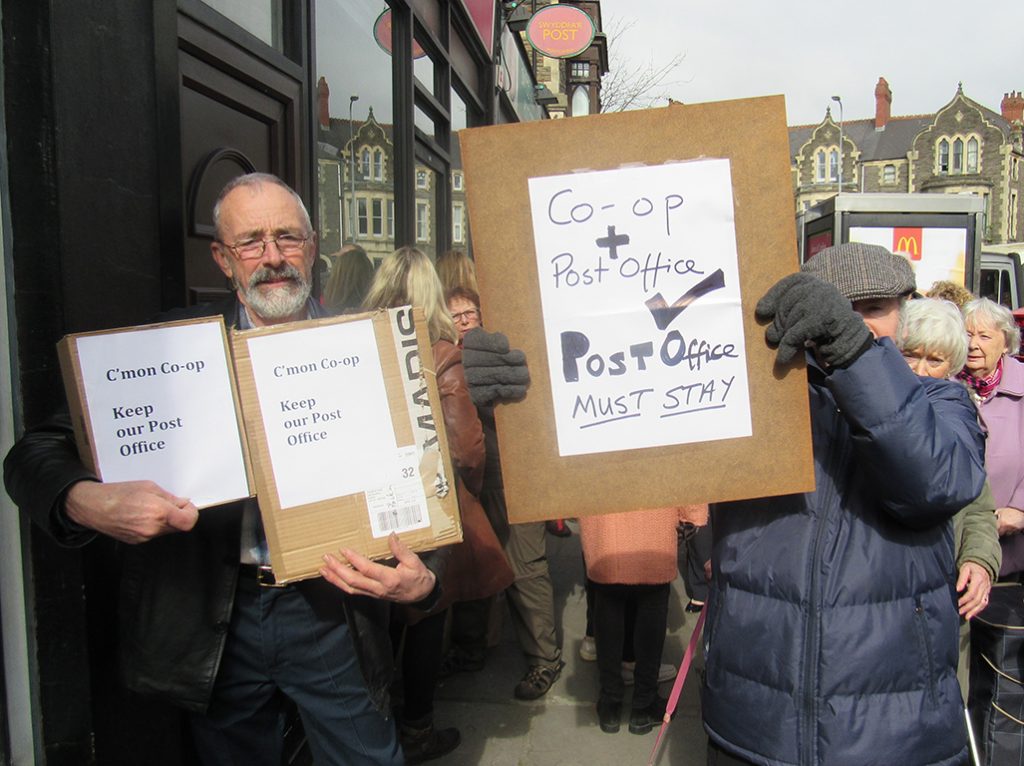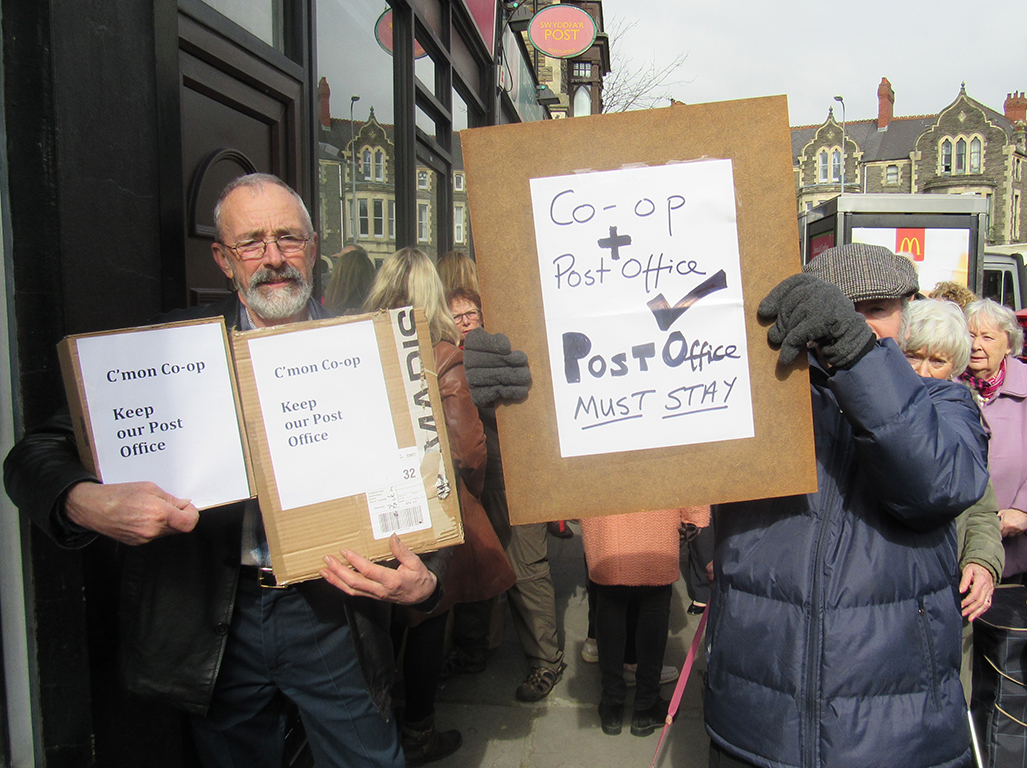 PROTESTERS outside a post office in Pontcanna say it is a "sad day" after the Co-op reversed plans to maintain the postal service after taking over the store.
Dozens of residents holding placards gathered outside Pontcanna Stores on Pontcanna Street yesterday afternoon to put pressure on the Co-op to maintain the postal service in its new store on the site.
In the original planning application submitted to Cardiff Council, the Co-op said the "services currently provided by the post office will be retained within the proposed Co-op food store".
However, the group later announced they would no longer be keeping the service, saying it was not "viable" and that the original planning application "was not accurate".
Protesters expressed concerns that closing the post office would leave elderly residents with a long journey to the nearest postal service.
Jeanne Le-Rendu, 71, from Llanfair Road in Pontcanna said: "We are here because we value the post office in our community. It is a valuable resource. Many elderly people find it difficult to get as far as the Canton post office. I think it is a let down that they [the Co-op] have changed their mind. It is supposed to be community-orientated."
Annabelle Harle, 66, from Ovington Terrace in Victoria Park said: "When I moved here 30 years ago there were several post offices in the area. Now if you go to Canton Post Office you have to wait an awfully long time. I'm getting to the age where I don't want to wait 20 minutes in a queue."
Other protesters raised concerns that the loss of the post office would have a negative impact on other businesses.
Clare Drakeford, who lives close to the post office, said: "I have lived here for 35 years and always relied on the post office for all my needs, including my pension. It is a hub of the community.
"People come from all around because other post offices have been closed. They then go to the cafes and support the other small businesses. It is a very sad day because the wonderful thing about this area is there is a community feel and now I think it is going."
Betty Davies, who also lives nearby in Pontcanna, said there would be a lack of choice for shoppers as the Co-op already has a store just 300m away.
"It is a very sad day. The Co-op will have a monopoly but I hope that some pressure is put on them to keep the post office," said Mrs Davies.
The Post Office is reportedly working to see if another business nearby is willing to take on the service but so far nobody has expressed an interest.
Labour councillor Iona Gordon of Riverside ward helped to organise the protest, which was attended by around 60 people.
She said: "We were conscious of the fact that a lot of people did not actually know the post office is no longer being provided in the Co-op's plans. I am so pleased that people have made the effort to come up here to protest.
"It has been very successful and I think people will spread the word to let the Co-op know that they must keep this local service in our community. Something has got to give, either the post office or the Co-op. What is there now is ideal and that is what the community expects to be maintained."