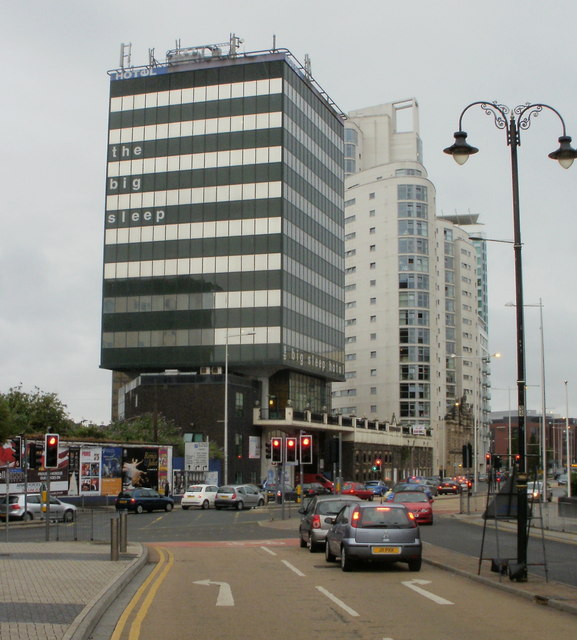 A MUM who had taken cocaine, left two children home alone to go drinking in Cardiff and was later found drunk and naked in a city hotel by police, a court heard.
The woman, who cannot be named to protect the identity of the children, today pleaded guilty to child neglect and being drunk and disorderly.
Cardiff Magistrates Court heard the woman left her 10-year-old daughter and her daughter's friend at home at 9.30am on February 22 after saying she was going to the shops.
Instead she caught a bus to Cardiff and started drinking at the Coyote Ugly Bar in St Mary Street before she "blacked out" and was later found naked in The Big Sleep hotel with only a bed sheet wrapped around her.

When police found her she had been in the kitchen and dining room area acting in a "disorderly fashion". She was heavily intoxicated and had substantial levels of cocaine in her system which she said was from the night before when she was celebrating her birthday.
She then began exposing her breasts and her bottom-half to the two police officers who had called an ambulance as they were worried about her state.
Concerns over the whereabouts of the youngsters were only raised when the mum, who at first acted in a flirtatious way towards the officers, began swearing at them and saying that they only wanted to take her children away from her.
Police arrived at her home at 7.25pm that day to find the two 10-year-olds had been left alone in the house all day without an adult. It was noted in court that the house was found to be clean and tidy and there was plenty of food in the cupboards.
The girls were found healthy and when questioned by officers they said they had watched television most of the day and played on their phones as well as cooking some pasta. It was also said that neither child had credit on their phones to ring anyone.
The court was told the woman, who is sole carer of her child, had been drinking heavily before she blacked-out at 2pm and has no memory of how she ended up in the hotel. She is said to have had some "bad news" before the incident from social services who are already working with the family.
During the hearing, Deputy District Judge Hodkinson who presided over the case, told the mother that if he were to sentence her today he would most certainly send her to prison due to the seriousness of the crime.
However, to give Social Services enough time to put plans in place for the care of the children the sentencing will take place later this month.