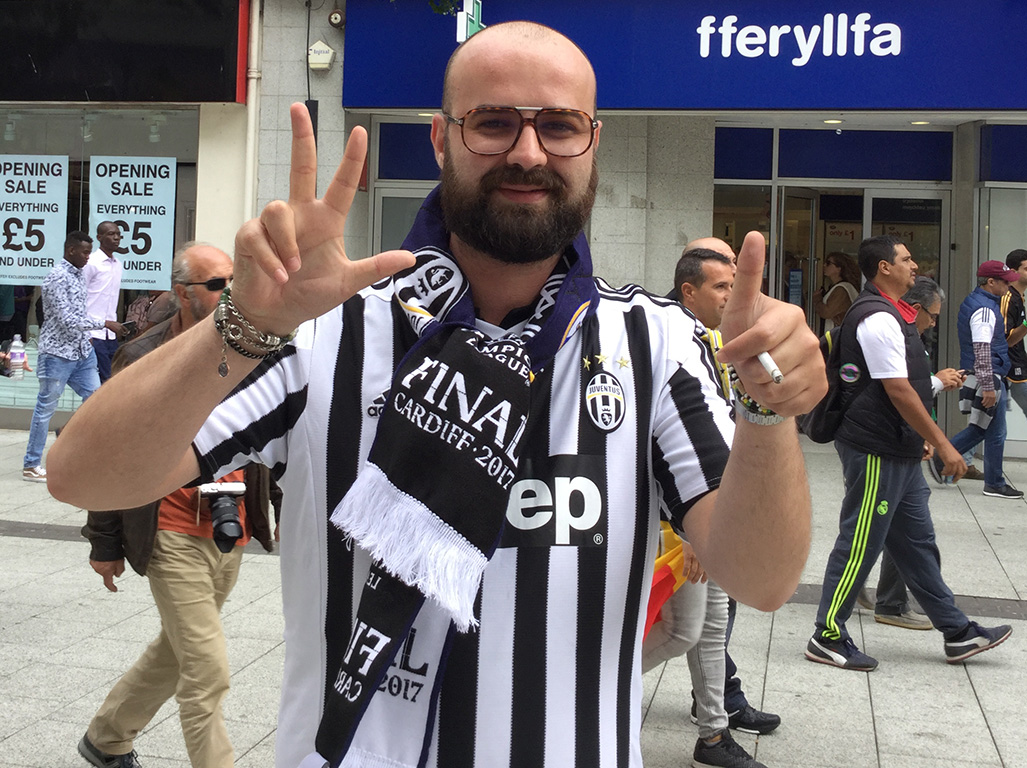 JUVENTUS fans from across the world have arrived in Cardiff hoping to see their team lift the most coveted prize in European club football.
The city centre is awash with thousands of high-spirited fans revelling in the party atmosphere of the Champions League final weekend, which comes to a climax this evening with Juventus vs Real Madrid at the Principality Stadium — renamed the National Stadium of Wales specially for the event.
"I've seen Juventus play a few times but this is my first Champions League game. I am so excited. It's starting to sink in now that I'm here," said builder Carlo Serafini, 33, who made an epic 30-hour journey from his home in Brisbane, Australia, to see his beloved Old Lady take on the defending champions.
He said Cardiff is a "beautiful" city and predicts it will play host to a 2-1 victory for Juventus.
Riccardo Montanile, 32, made the trip from Brindisi in southern Italy. He too was full of praise for the capital.
"It's a fantastic city. The castle is very, very nice, Queen Street is very nice and the atmosphere is very nice too," he said.
Riccardo believes Juventus will win 3-1, courtesy of goals from Leonardo Bonucci, Paulo Dybala and Juventus's top scorer in the Champions League, Gonzalo Higuain.
The final will kick-off at 7.45pm tonight, Saturday June 3, at the Principality Stadium, Cardiff.
To find out how Real Madrid fans have been enjoying the weekend, click here.
For the low-down on how Wales' police is coping with the largest sporting event the capital has hosted, click here.