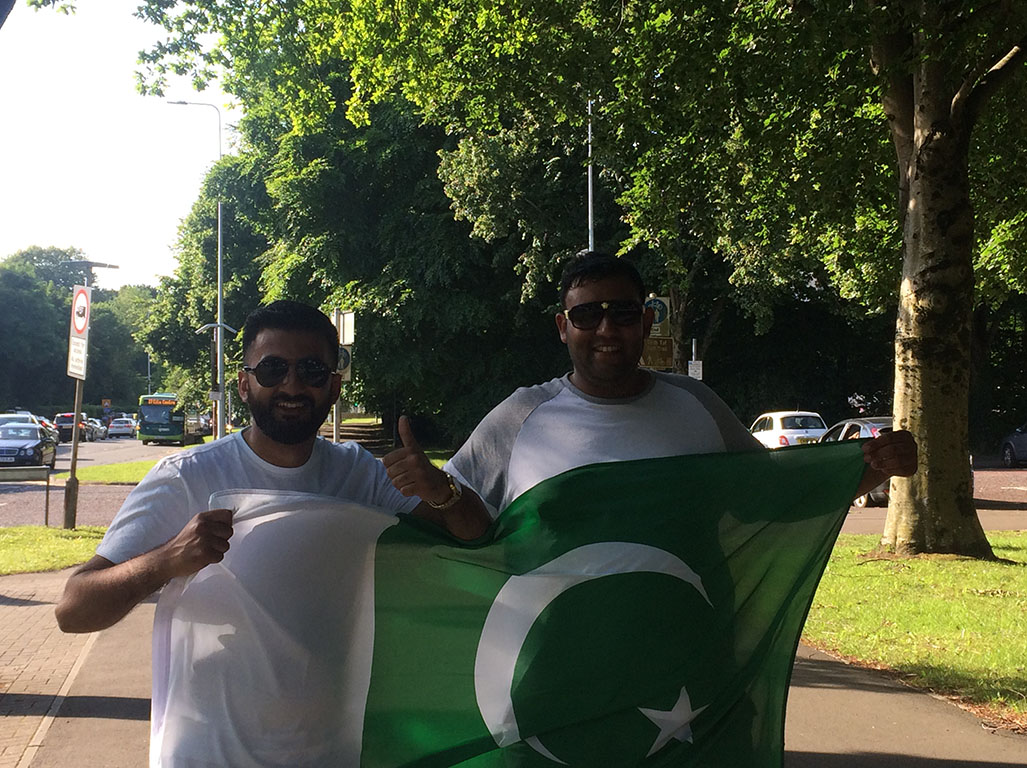 ENGLAND's chances of reaching the final of the Champions Trophy were dashed by Pakistan in Cardiff.
England were favourites to win the match. They needed to take early wickets, but on a slow pitch and with some fantastic Pakistani bowling they only made 211. Pakistan secured 215-2 with 12.5 overs to spare.
Kaz Imran, 27, from Watford said: "We enjoyed the day, it was amazing. Loved Cardiff, took us five hours to come over here from London and it was worth the journey."
England captain Eoin Morgan: "The fact we've produced brilliant performances in this tournament and then play like that on this wicket is extremely disappointing."
"We were the only unbeaten side in the tournament in what was a very tough group and we did it our way.
"We played really positive smart cricket, so there are some big positives to take."
Pakistan will play either Bangladesh or India in the final and England will play South Africa in a Twenty20 series next week.