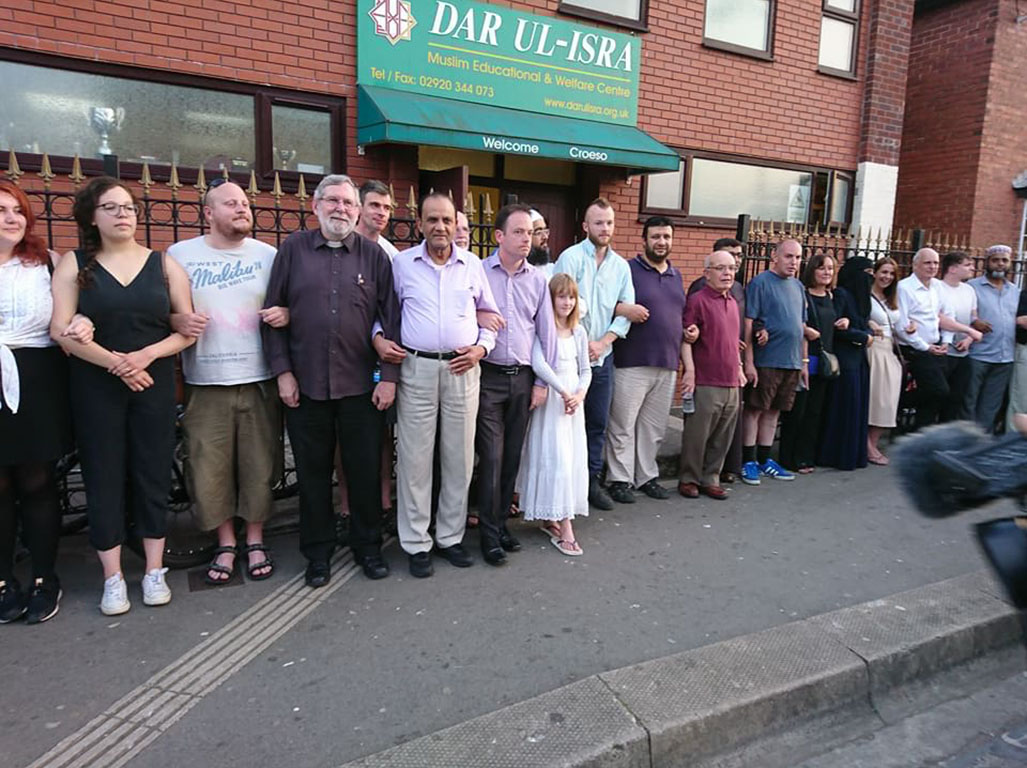 Welsh faith leaders have come together to show solidarity with those affected by the Finsbury Park mosque attack.
Leaders from several religions, including Christianity, Judaism and Islam, met on Monday evening to form a human chain outside Darul Isra Mosque in Cardiff.
Those in attendance included Archdeacon Peggy Jackson, Rev Michael John (area Dean for Llandaff), Father Tony Furlong (St Peters RC Church), Rabbi Rose (Cardiff United Synagogue) and Jo Stevens, MP for Cardiff Central.
Muslim Council Wales arranged the event to show solidarity with those in the Muslim community following the Finsbury Park mosque attack. One person died while nine others were taken to hospital after a van drove into a group of worshippers near the north London mosque.
Darren Osborne, a 47-year-old man from the Cardiff area, was initially arrested on suspicion of attempted murder before later being arrested on suspicion of terror offences.
Speaking at the event outside Darul Isra Mosque, Saleem Kidwai, secretary general of the Muslim Council of Wales, said: "We are working together as citizens of humanity. Whatever happens, we will be together and we will beat them.
"We have to be together whether we're Jews, Christians, Hindus or Muslims. We make this mosaic of culture. That is our strength and the beauty of this place."
Aled Edwards from Churches Together in Wales added: "I think it's important members of different faiths come together every time something like this happens.
"Our fellowship and friendship will overcome terrorism."