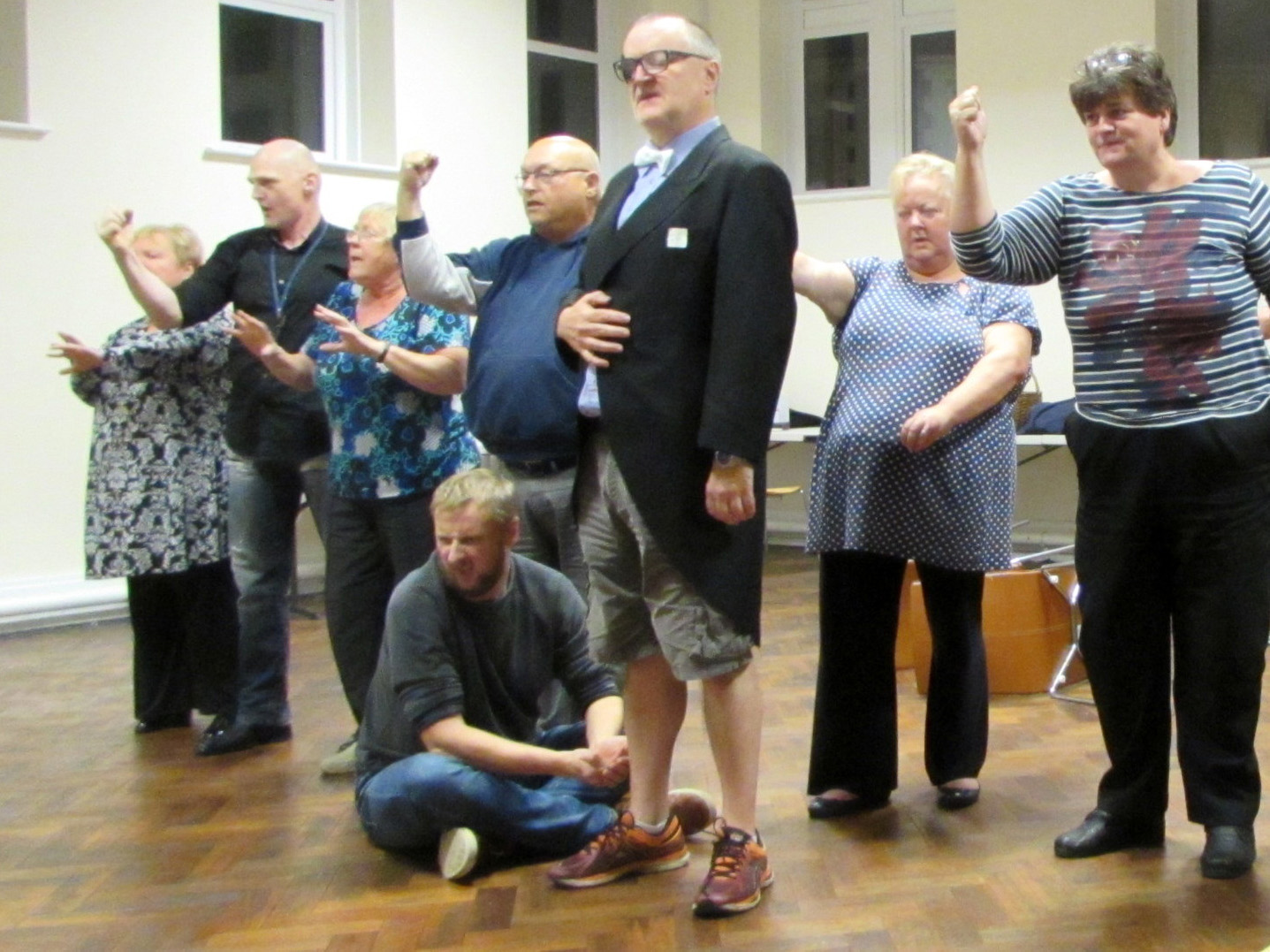 REHEARSAL time is almost up for Splott Amateur Operatic Society, as the group prepares to bring a 1940s classic to the stage later this month.
The group – which recently celebrated its 60th birthday – is putting on three performances of Dick Barton: Special Agent at the YMCA Mike Barlow Theatre.
Something in the water supply is turning the people of Britain a little odd – and special agent Dick Barton has to find out what's going on. Based on the 1940s BBC radio thriller and its follow-up film, the play follows the suave ex-Commando as he attempts to save the nation yet again.
Splott Amateur Operatics has been putting on musical comedies, pantomimes and family classics since 1955. However, from Jane Austen to femme fatales and a soothing cuppa to some pretty questionable cigarettes, this one's more for the adults.
"It is a bit raunchy," said Helen Gough, chair of the society, as the act two rehearsal kicks off with a three-woman burlesque routine.
The group meets to rehearse at Splott Old Library every Monday evening
Tonight, director and producer Wayne Vincent has been busy ironing out the last-minute issues in act one – featuring an unruly beard and a few tied tongues – while the group prepares for next week's opening night.
When the cast gets to the YMCA they'll have a band of freelance musicians who have previously worked for the BBC, but for now musical director Matt Angilley accompanies on keyboard.
It's taken six months of preparation, but Dick Barton is almost ready for the stage.
Dick Barton: Special Agent is running at 7.15pm on Thursday 26 and Friday 27 October, with an additional matinee performance at 2.15pm on Saturday 28 October.
Tickets are £10 (concessions £8) and can be booked via Ticket Source or by calling the box office on 029 2065 9920.