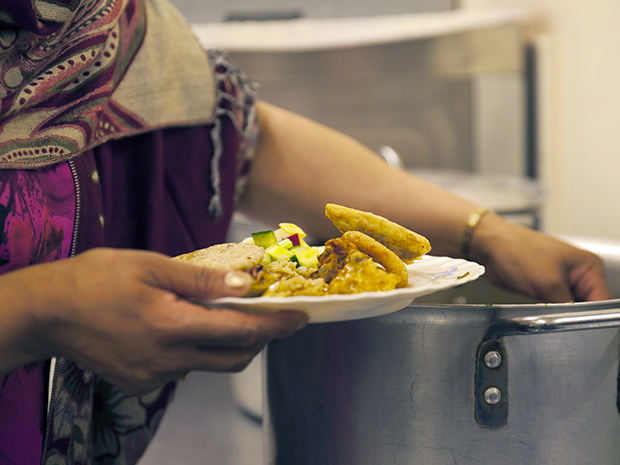 REFUGEES and asylum seekers in Splott are being invited to share a piece of their home culture with others – by bringing their favourite national dishes to Cardiff.
Splott-based Oasis Cardiff helps refugees and asylum seekers feel at home in the city. As part of this, team member Sarah Stephens has introduced a monthly event with a tasty twist: the Cardiff Supper Club.
On the last Thursday of each month, one of the Splott Road centre's clients is invited to bring a recipe from their home country to cook and eat with members of the public. 
Previous Supper Clubs have featured cuisine from Uganda, India, Sudan and Pakistan. But this month's destination? Eritrea.
Places on the Cardiff Supper Club are £7, and anyone is welcome to book – either at 4.30pm to learn how to cook the dish, or at 7pm to eat. 
Vegetarian and vegan dishes are usually available, or can be requested when booking.
To book a place on the next Supper Club on Thursday, October 26, email cardiffsupperclub@gmail.com.