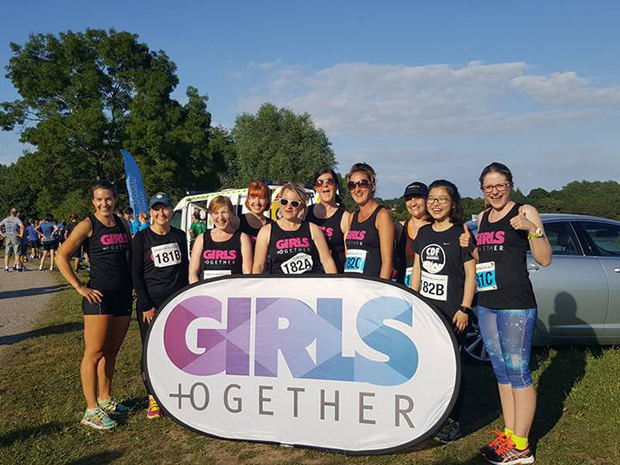 A CARDIFF student is up for a regional award for her work coaching women's running group Girls Together – Splott.
Lucy Marland has been shortlisted for Community Coach of the Year at the Nation Radio Sport Awards, held in conjunction with Sport Cardiff.
The awards celebrate those making an impact on sports participation in their community – something Lucy has been doing since moving to Cardiff in 2015.
The 30-year-old launched the women's running group shortly after beginning her Human Nutrition and Dietetics degree at Cardiff Metropolitan University.
The group, open to all abilities, meets every Thursday evening at 6.15pm outside Splott Old Library for runs around the area.
Being shortlisted was a big surprise. "I had no idea about it until I had a phone call last week from [Sport Cardiff's] Fay Bennington," Lucy said. She's now hoping to gain enough votes to come in first at the awards ceremony on November 17 in Cardiff City Stadium.
Girls Together – Splott is part of Sport Cardiff's city-wide Girls Together project, which aims to help women and girls in Cardiff find local, fun and convenient ways to keep fit.
Members took part in this year's Cardiff Half Marathon, while Lucy also holds monthly beginners' sessions for those just starting out.
Now in the final year of her degree, Lucy balances coaching with studying and placements as well as co-ordinating a weekly Breakfast Club with STAR Communities First and being women's endurance and cross captain at Cardiff Met Athletics Club.
She hopes to stay in Cardiff and continue coaching after graduating.
Voting for the final stage of the 2017 Nation Radio Sport Awards is open until November 5.