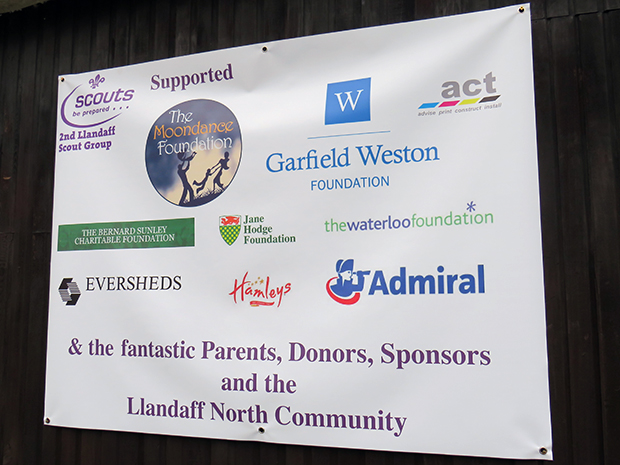 MEMBERS of the 2nd Llandaff Scout Group have opened a new hut and community centre after a major fundraising project.
The church the hut was attached to was being sold off by the United Reformed Church, forcing the scouts to find enough money to buy them both.
The new hut will also be used by the Steiner School, local school radio clubs, and a Polish group for community projects.
Mike Walker, the Group Scout Leader, said the community "really rallied together through tweets, likes and social media."
One post went viral with over 96,000 views on Facebook.
"It was a big plan. We had corporate fundraising, grants, the press. We presented that to all the leaders and we said 'Are you in?'"
They secured funding from the likes of Tesco, Admiral and the Moon Dance Foundation.
They also received celebrity endorsements from the likes of Radio 1 DJ Huw Stephens.
Mike particularly wished to thank 97-year old ex-Scout and D-Day veteran, Bert Webber, who helped secured grants.
Abbie Gibbins, who recently won an Adult Volunteer of the Year award, played a major role.
She helped the campaign go viral and helped look for funding and grants. She said she's "incredibly chuffed" with the results, and excited the Scout group can focus on "bigger and better things."
Abbie is well-known in the Scout movement for being the first Girl Scout in Wales.
Rugby legend Sir Gareth Edwards CBE also attended the event to cut the ribbon and officially open the hut.
He said "It gives me great honour and great pleasure to open this for the Llandaff Scouts."
Anna McMorrin, MP for Cardiff North said this was one of the most successful community campaigns she had seen.
"It was a long campaign that hasn't just brought the community together, but also widened it," she said.
Anyone interested in joining the 2nd Llandaff Scout Group can find out more information here.