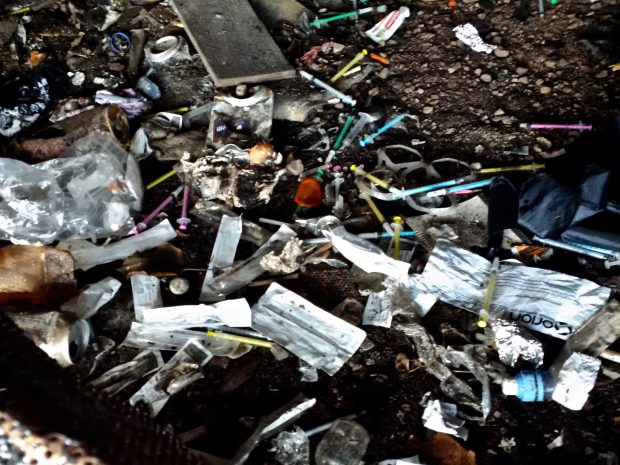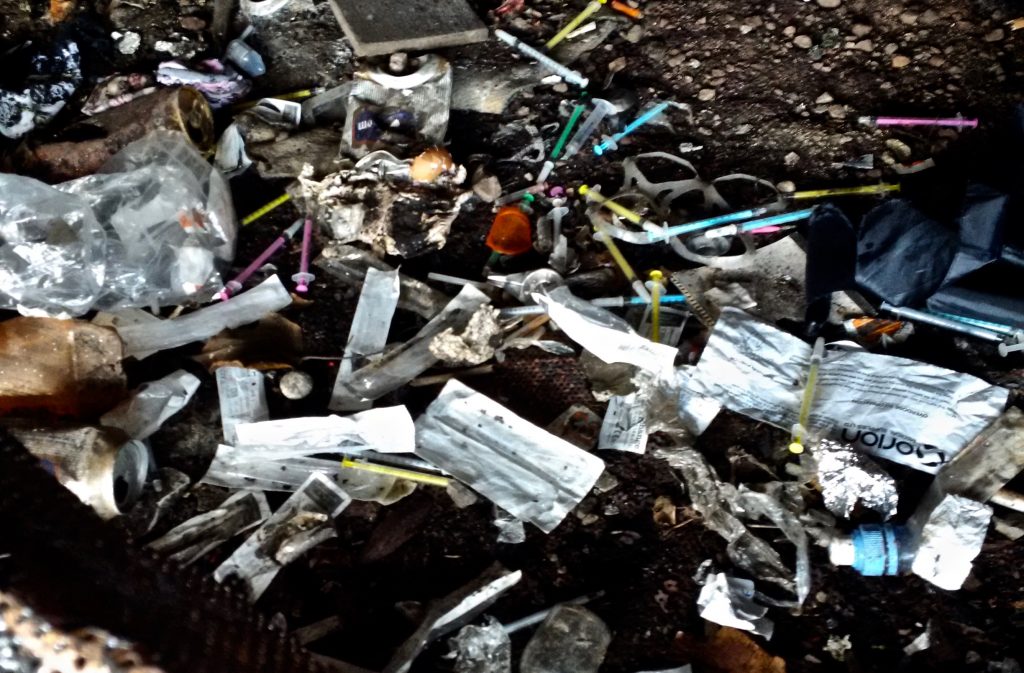 CARDIFF residents have pleaded with police for more to be done to stamp out Butetown's long-established illegal drugs problem.
At the monthly Police and Communities Together Meeting on Thursday, November 2, Butetown residents described a child picking up a bloody syringe and drug users having sex and bushes near their homes as a toilet.
"I chased three of them off the street just the other day," one resident told police officers.
"They know where to go (to take drugs) and they aren't afraid if you tell them to stop."
One resident told how a young relative picked up a bloodied syringe, unaware of what it was used for, leaving the resident in "complete shock".
Another resident said he had seen and heard "multiple sexual acts taking place in overgrown bushes near my house," and after drug users leave, there is "used drug paraphernalia and every kind of human waste left behind."
Residents said the main problem sites were:
Underpasses 1 and 2 next to Lloyd George Avenue

The top of Atlantic Wharf (near East Bute Dock)

The green space alongside the Cardiff Bay Railway

Craiglee green space
Residents believe the drug-taking and anti-social behaviour is tied to homelessness
"The city [of Cardiff] is being a very bad neighbour," said one.
"Rather than deal with the problem, homeless people are just moved on from the city centre by police, and because a number of hostels are in the north of Butetown they come here."
Grangetown councillor Lynda Thorne, told the meeting: "There are enough beds for all of Cardiff's homeless, around 240 beds with 45 emergency spaces, but they of course have to pay to use these hostels."
Coun Thorne and some residents praised the work of Butetown officers, saying "the police are doing an amazing job".
Acting Inspector Kevin Jones said: "We have increased our patrolling hours from 423 to 554 hours over the last month, and there is a high-level drugs operation ongoing."
New Acting-Sergeant Jamie Dale was also praised for successfully completing 105 stop and searches in the last month. While police said this was a positive step towards tackling the drug problem, their powers outside of this were "limited."
Current UK crime statistics show that Butetown is the second worst Cardiff neighbourhood for overall crime, with 73 of 227 incidents in the last recorded month being for drugs and anti-social behaviour. Data from the last 12 months shows similar levels for the ward.
The next PACT Meeting for Butetown will take place on December 14. Find out the venue nearer the date here.