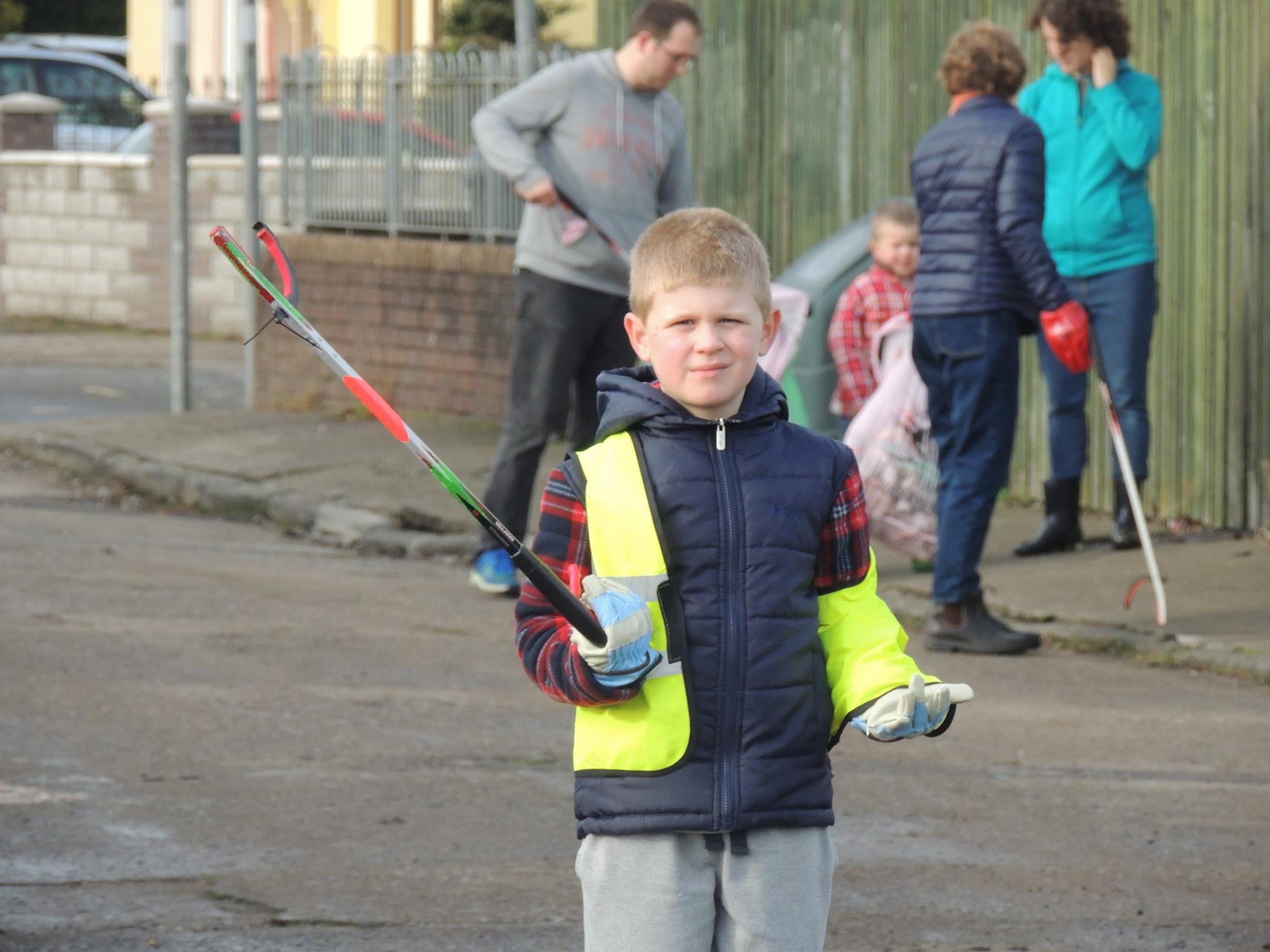 VOLUNTEERS in Splott and Roath have been shortlisted for a national award for helping keep Cardiff's streets clean.
Keep Splott Tidy and Keep Roath Tidy are both in the running for the 'Cleaner Communities Award,' part of the Tidy Wales Awards 2017. The awards recognise "unsung green heroes" who work tirelessly to improve their local communities. Pontsticill Community Group is also up for the award.
"Keep Splott Tidy are ecstatic to be shortlisted," said secretary Louise Clarke, who runs the group alongside chair Lynne Thomas and treasurer Peter Durrant.
Launched by local residents in August 2016, a team meets once a month to collect litter from the streets of Splott and Tremorfa.
Splott Labour Councillor Jane Henshaw regularly joins the group.  "When I went to my first litter pick, a year last August, I was a little bit nervous," she said,  "but everyone was really friendly and welcoming.
"The best thing about these events is "not just having a big tidy up, but actually meeting my neighbours," she added.
"Organising our monthly litter picks might just be the three of us, but we can't do it without our volunteers," said Miss Clarke.
"They have clocked up over 28 hours of litter picking and we can't thank them enough for donating their time.
"We love the 'get stuck in' attitude of the Splott community and hope this nomination goes a little way to show all the volunteers how proud we are of them and our Splott community and we all #lovewhereyoulive! "
Keep Roath Tidy's Jennifer Jones – who runs the group along with secretary Rob Chiat and treasurer Liz Lodge – also said she was pleased the volunteers will have the opportunity to be recognised for their hard work.
"We're on track to collect more than 1,000 bags of litter in 2017 and that is an amazing achievement that they've worked towards," she added.
Launched in September 2015, the group meets every Saturday at 10.30am outside Albany Road Post Office. As well as the litter picks, they maintain a community planter by the post office.
People in Roath who keep their front gardens particularly tidy can also expect a handwritten "thank you" card posted through their letterbox by the team – who will soon be helping residents put together window boxes as part of their "Clean Up, Green Up" growing project.
Both community groups will now attend the awards ceremony on 20 November, hosted by S4C presenter Sian Thomas and rugby union star Tom Shanklin.