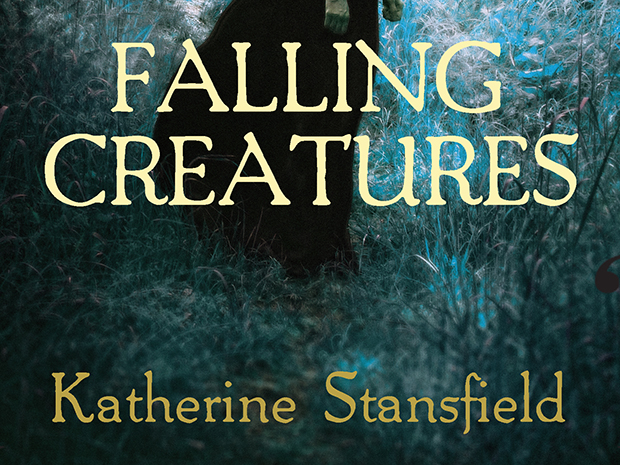 AUTHOR Katherine Stansfield is coming to Penarth to discuss her new novel Falling Creatures.
Griffin Books will host the evening on Friday November 10 at Waterloo Tea on Stanwell Road. They ask guests to arrive at 7pm for a 7.30pm start.
The book is set in Cornwall in 1844, and tells the story of a mysterious murder on Bodmin Moor.
Dr Stansfield teaches creative writing at Cardiff University. She received her PhD from Aberystwyth University where she also used to lecture.  
She said: "It's a chance for readers to find out more about how a book came to life, and to ask questions. They might get a deeper understanding of the book's themes, the inspiration behind it, and I often find I learn more about my own writing when I get to share it with readers in person.
"I love finding out how people engage with my books, even when they're not keen on bits of them! Writing can be a very lonely job so it's wonderful when the chance comes along to connect with people who love books."
Her first novel the Visitor was published in 2013. It was followed in 2014 by a book of poetry called Playing House.
She plans to publish a sequel to her latest novel next year. "Like Falling Creatures," Dr Stansfield said, "The Magpie Tree is set in Cornwall in the 1840s and explores a local mystery.
"My detective duo head to a wooded valley near the coast to investigate the case of a boy said to have been turned to coal by a pair of witches. Things become more complicated when one of the suspects is murdered."
Griffin Books has previously held similar talks with other novelists such as crime writer Martina Cole and Penarth local Phil Rowlands.
Mel Griffin, owner of Griffin Books, said: "It's beautifully written with a strong sense of place, well developed characters and compelling narrative, and as a teacher of creative writing at Cardiff University, Kath will no doubt be able to give some insight into how she achieved all of this".
Dr Stansfield described Griffin Books as a "fantastic indie bookshop. Griffin Books is a driving force of literary activity in town, organising events with bestsellers like Martina Cole as well as newbies like me. The shop runs an annual literary festival, which I was lucky enough to read at earlier this year."
Tickets cost £10, including a first drink, and can be bought from ticketsource.co.uk or from Griffin Books on Windsor Road.
Falling Creatures by Katherine Stansfield is published by Allison & Busby.