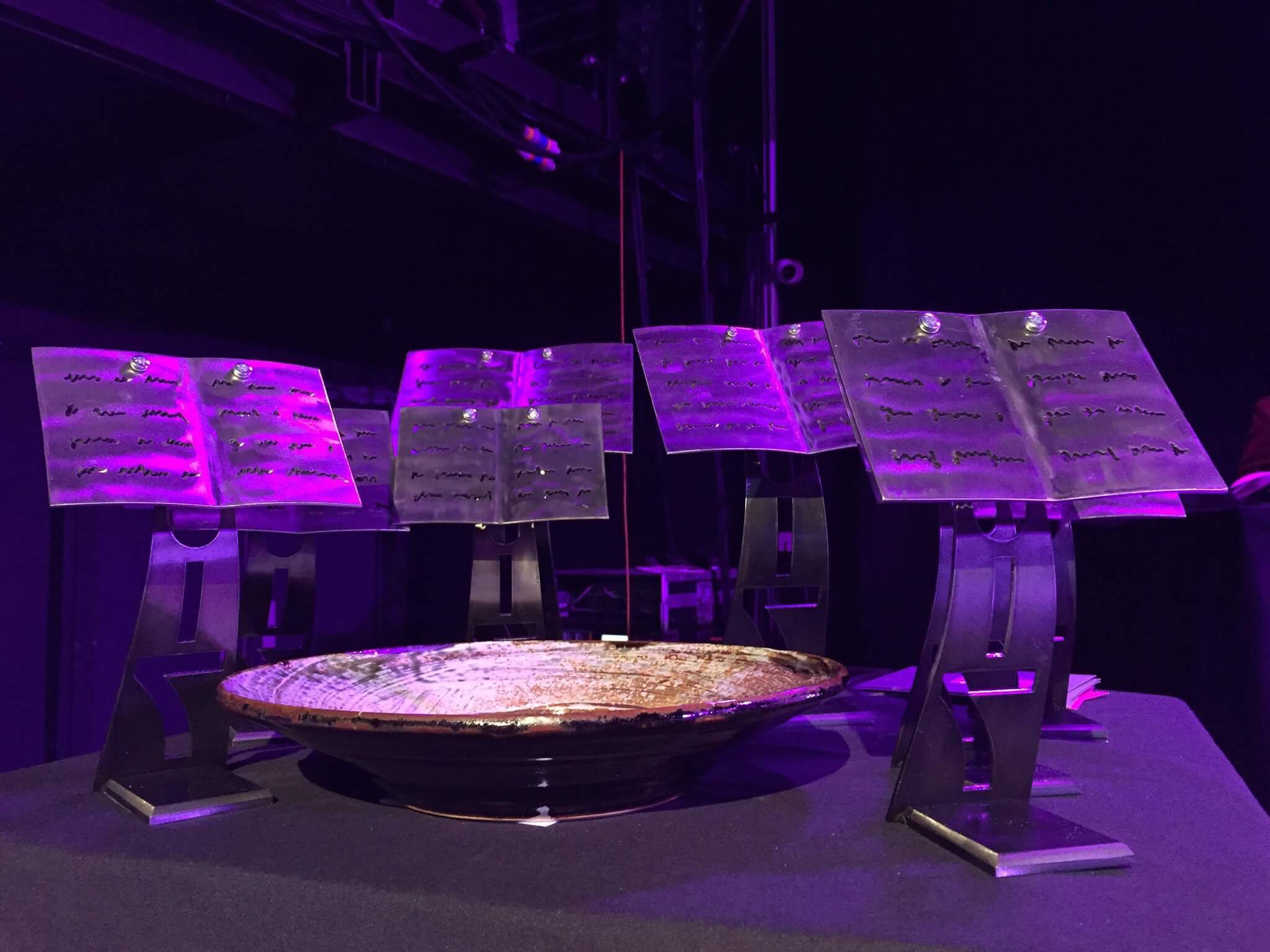 ALYS Conran stole the show as her first novel Pigeon won three accolades at the annual Welsh Book of the Year awards ceremony, held at the Tramshed in Cardiff.   
The author won both the Rhys Davies Trust Fiction Award and the Welsh Book of the Year Award in the English Language category.
She made it a hat-trick, thanks to readers, when her book also scooped the People's Choice Award at the event last night.
The book, which has been described in reviews as part murder-mystery, part coming-of-age novel, is set in North Wales and features two children who make up stories to test each other.
"It was a long journey writing it," said Alys, "thank you so much to everyone that stood with me along the way of writing it.
"I'm especially thankful that it's become part of the conversation between the Welsh and English literature parts of Wales, which to those of us who speak both languages is not necessarily two literatures
"It's quite an intimidating prospect trying to write a first novel and not knowing where it's going. I don't plan my work and I need not to plan it.
"I need to sort of follow the story and the characters so I really didn't know if I'd get out at the other end. It was at times a difficult process but still a wonderful process."
Well that, was unexpected.
Methu credu'r peth. Diolch! https://t.co/oapdGqCvYT

— Alys Conran (@alysconran) November 13, 2017
One of the judges that chose Pigeon was the award-winning Canadian author Tyler Keevil.
"Pigeon brings a refreshing approach to the coming-of-age novel by depicting its gripping narrative through the eyes of two main characters in alternating chapters," said Mr Keevil.
"Written with a poet's flair for language, these threads interweave to tell a poignant tale of love, loyalty and lost innocence that is both gritty and beautifully lyrical."
Eleri Sion of BBC Radio Wales, who hosted the event last night, said: "It's just been absolutely beautiful.
"It's a very small country with so much literature and talent and the fact that the authors in here tonight are being celebrated and awarded is wonderful and long may the tradition of great writing continue.
"I'm obviously going to buy the one by Alys Conran, Pigeon, because it's swept the board here and I cannot wait to spend my hard-earned cash on that."
Alys Conran told us her plans for the future after last night's successes: "I've been writing another novel so that's sort of on its way and I have another one I'd possibly quite like to tackle.
"I'd like to write some more poetry, I'd like to do some more translation, I'd like to write some in Welsh or get that going although I'm not as confident as I am in my English writings and it's not as free yet.
"So many plans! Too many!"
Welsh Book of the Year 2017 Winners
English Language Welsh Book of the Year – Alys Conran, Pigeon (Parthian)
Roland Mathias Poetry Award – John Freeman, What Possessed Me (Worple Press)
Creative Non-Fiction Award – Peter Lord, The Tradition (Parthian)
Rhys Davies Trust Fiction Award – Alys Conran, Pigeon (Parthian)
English Language People's Choice Award – Alys Conran, Pigeon (Parthian)
Welsh Language Welsh Book of the Year – Idris Reynolds, Cofio Dic (Gwasg Gomer)
Welsh Language Poetry Award – Aneirin Karadog, Bylchau (Cyhoeddiadau Barddas)
Welsh Language Non-Fiction Award – Idris Reynolds, Cofio Dic (Gwasg Gomer)
Welsh Language Fiction Award – Caryl Lewis, Y Gwreiddyn (Y Lolfa)
Welsh Language People's Choice Award – Guto Dafydd, Ymbelydredd (Y Lolfa)
For more information visit www.literaturewales.org