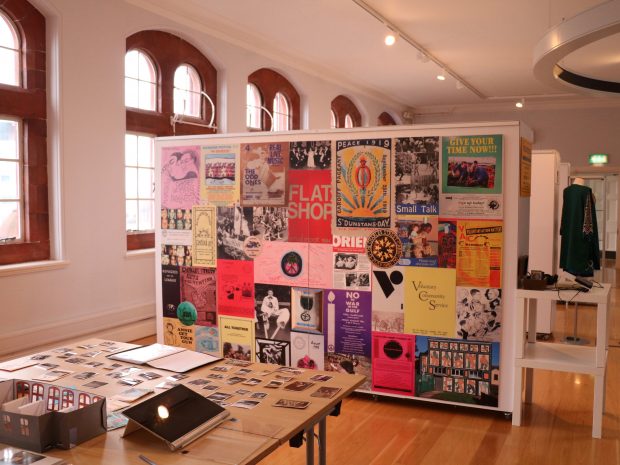 A CENTURY of volunteering in Cardiff is being celebrated at Glamorgan Archives.
Voluntary Community Services is displaying its research in an exhibition called The History of Volunteering 1914 – 2014, which sheds light on unsung volunteering groups.
It is part of the VCS' larger Chronicle Project series of events, which brought together 3,000 pieces of information.
The exhibition combines first-hand accounts of volunteering activities in Cardiff with artefacts including commemorative plates from Charles St Carnivals in the 1980s, preserved VCS uniforms, and a mural of volunteer groups advertisements.
Emma Honan, a VCS intern, said: "It's amazing how volunteering can make such a difference, and the benefits it brings to the local community.
"Lots of friendly people come in, some to speak about charities they have worked for or are interested in. We have a lot of international visitors, from China, India, Sri Lanka, and the United States to name a few."
The exhibition was on display in the Pierhead building in Cardiff Bay during October, but has returned to the Glamorgan Archives, Grangetown where the original research was carried out, until November 22.
Helen Joy, who helped put together the exhibits, said: "These volunteers would never have sought out public recognition or accolade, but those around them believed they deserved to be recognised."
Helen's mother, Valerie Joy, served in the Women's Royal Voluntary Service for over 35 years, and even got to celebrate the charity receiving its Royal Charter.
Mrs Joy held a number of voluntary roles, working in the Cardiff Prison tea shop, as well as in mental health institutions.
The Chronicle Project cannot unfortunately collect any more information, as their 24-month funding plan ends in December.