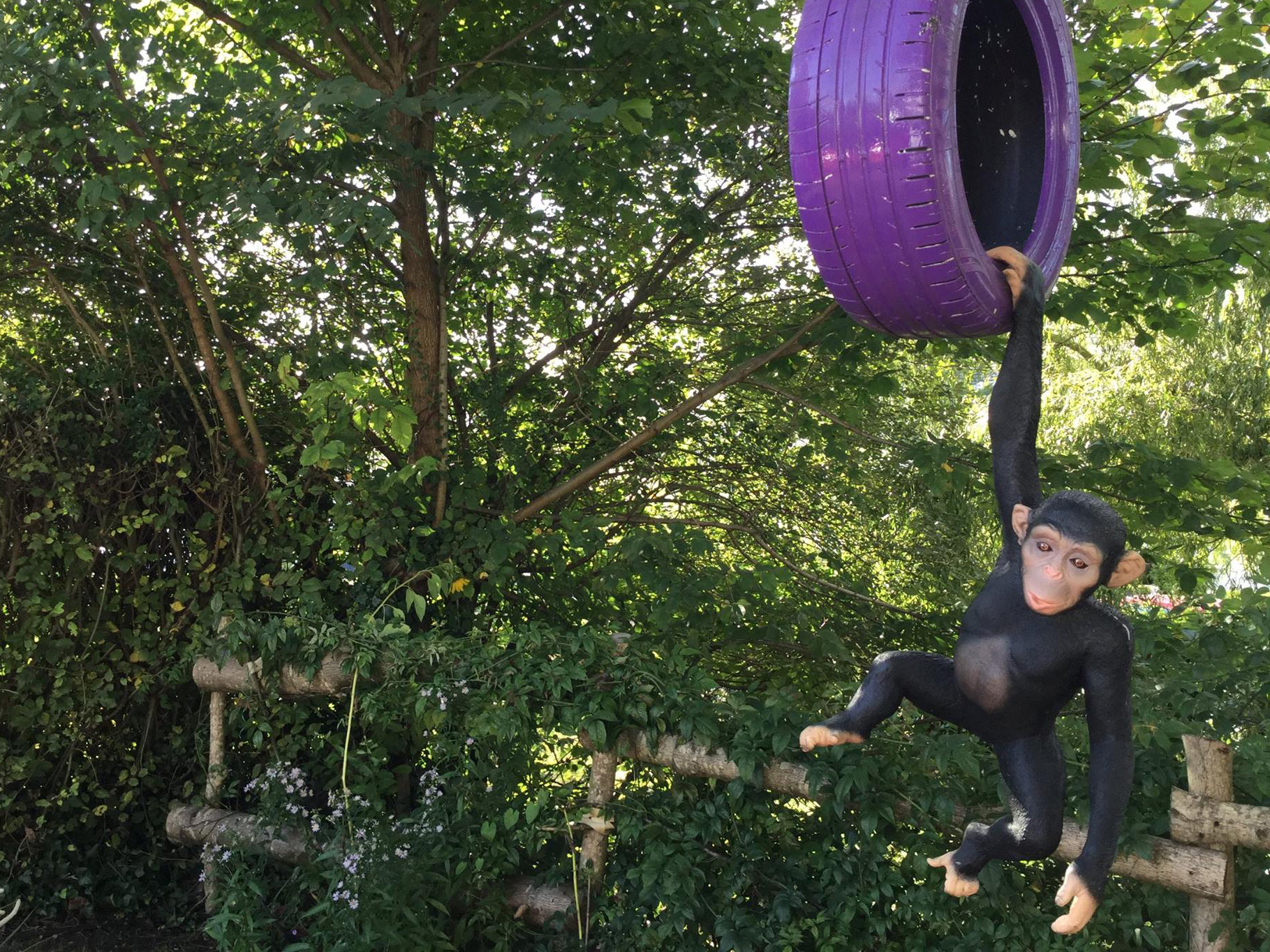 HUMPTY Dumpty, Laurel and Hardy, an alligator; they have all been spotted in Rhiwbina but are now being retired and sold off.
Garden Village Garage has been using life-sized statues to attract interest for years but now it has moved across the road there just isn't enough room to house them all.
It is not unusual to spot a gorilla on the garage roof, or Humpty Dumpty sitting next to a life-sized sheep.
"We've had a lot of fun from it all," said Heather, who runs the garage with her partner Matthew.
"People used to come over the hill and wonder what statues would be out on the pavement."
Heather and Matthew have collected nearly 100 statues over the years, including a life-sized alligator, a giant velociraptor, a golfer in mid-swing, and a petrol pump.
They are all made from high-quality resin and imported from the Philippines.
Not everyone was pleased to see the display. "We had one lady come in very upset about the Terminator, who was on display complete with gun and bloodied chest.  He was out to coincide with the release of the film Terminator 5, but she didn't like seeing the guns," said Heather.
People have mostly enjoyed seeing the statues, which have appeared around the village over the years.
"When the British Lions were playing, we took our lions to The Butchers Arms for them to display outside. When Monico Movies screened a Laurel and Hardy film, they borrowed our life-sized statues of the duo to put outside in the foyer," said Heather.
The iconic figures have helped generate interest in their business while providing a lot of entertainment for residents and visitors alike.
They may not seem like the most obvious things to buy but Heather is hoping that people will treat themselves for Christmas.  There are more than 10 gorillas now residing in private gardens in Rhiwbina.
"They tend to be bought as one-off pieces", said Heather. "The Terminator was sold for £800. The man who bought it was on the bus on his way to town when he looked out the window and saw he was for sale so he jumped off the bus to buy it."
Now that most of their business is carried out online, the couple are reverting to more traditional forms of marketing.
The statues have been replaced with a colourful garden  planted with poppies for Remembrance Sunday.
"If you care about your environment then you care about your garage," said Heather.