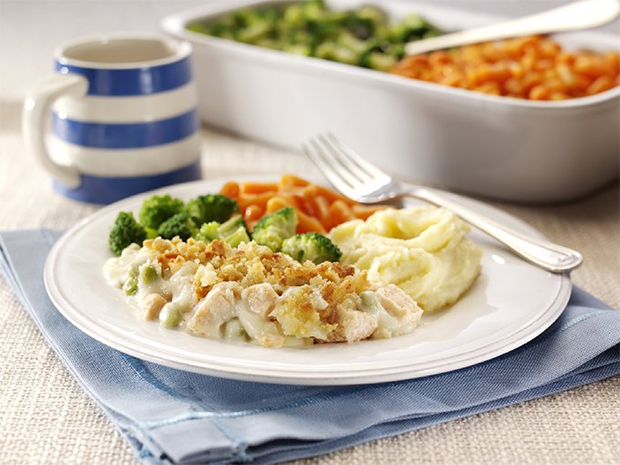 CARDIFF'S Meals on Wheels service for elderly people is set to be expanded by the council.
While many authorities across the country cut services as part of cost-saving measures, Cardiff Council is expanding it's Meals on Wheels service.
Currently they deliver 2,000 hot meals across Cardiff through the week. But the council is looking to extend deliveries to offer weekend dinners to customers too.
The expansion of the Meals on Wheels service forms part of the Budget Savings Proposal 2018/19 under consultation by the council. It is part of an on-going plan to increase the number of customers so that the service is operating at full capacity.
The meals, which cost £4.50 and include a dessert or £3.90 for one course, are made by staff at Fairwater Day Centre and delivered using eight vehicles.
If the service can operate at full capacity it will mean an annual saving of £100,000 to the council, which currently subsidises the service.
Only 14 per cent of councils currently offer the Meals on Wheels services, as it is not a statutory service. Yet Cardiff Council see it as a valuable service.
"The service is about more than just delivering a meal but also gives peace of mind to customers and their loved ones by providing social interaction and a welfare check.
"The services helps people to live independently and provides people with the necessary nutritional requirements," said Michelle Orfanoudakis, at Cardiff Council.
Jean Sellers, from Cardiff, is a customer of Meals on Wheels. She has meals delivered to her home from Monday to Friday and is very happy with the services.
"I've had my hips replaced and can't stand long enough to cook myself so Meals on Wheels is great for me. I like the meal, and Arthur who delivers them is as good as gold. I would definitely recommend the service," said Mrs Sellers.
This Christmas, the Meals on Wheels service was delivered to customers over the festive bank holidays for the first time. This meant that many elderly residents across Cardiff were able to enjoy a hot, nutritious meal in their homes on Boxing Day and New Year's Day.
Cardiff Council are promoting the service to particular areas of the city to increase uptake.
"We believe that everyone deserves a nutritious meal. Therefore, we have extended our food to include Asian and African-Caribbean cuisine as well as kosher meals, halal meals and Asian vegetarian meals.
"We are looking to expand the service in areas like Rhiwbina especially," said Ms Orfanoudakis.
Rhiwbina is home to the largest elderly population in Cardiff. The latest Census data shows that 35 per cent of the Rhiwbina population are aged over-60, compared to 18 per cent in Cardiff.
Cardiff North also has the highest percentage of people living with dementia in the city.
In Rhiwbina, 45 customers benefited from the meal delivery service in 2017. Most of the Meals on Wheels customers are aged over 80.
Yesterday, a new report to parliament highlighted that as many as one million older people are "withering away in their own homes" because of malnutrition.
The report quotes a woman in her 80s whose husband went into a care home with dementia. The district nurse who had been visiting her husband to help with food stopped coming, and with no one else visiting, the woman did not eat a proper meal for 9 weeks. She went unnoticed until a neighbour came over 2 months later.
A man in his 90s was banned from his local supermarket because he fell twice and was an insurance risk – so he was unable to buy food.
The report cited the loss of community Meals on Wheels services across the country. Ten years ago, Meals on Wheels used to help around 155,000 people across the UK. For many this was their only point of contact with another human being. The services were mainly run by volunteers who were also befrienders, keeping an informal eye on frail older people.   
Today only 29,000 people receive Meals on Wheels – because of lack of funds. Yet spotting a problem early can prevent many elderly ending up in A&E, experts say.
Yesterday's report highlighted how malnutrition in the elderly is set to cost the NHS and social care £15.7 billion a year by 2030.
ONS data predicts that 25 per cent of the UK population will be 65+ by 2046. Around 9 million people in the UK, mainly elderly and disabled adults, live very solitary, lonely lives.

To find out more about the new Meals on Wheels service, Cardiff, contact 029 2053 7080, email mealsonwheels@cardiff.gov.uk