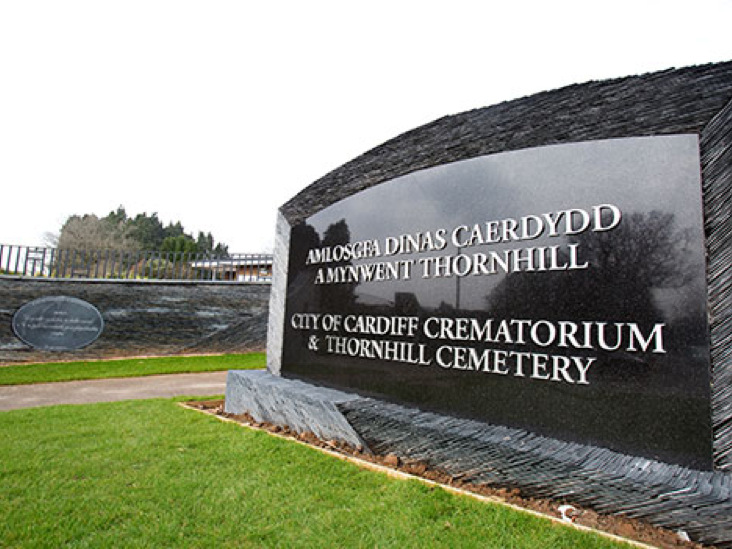 CARDIFF is running out of space to bury its dead and is looking to build a new cemetery in the city to cater for demand after 2020.
Cardiff Council wants to spend £3m to develop land it already owns north of the M4 on the A469 for new cemetery space, subject to planning approvals being granted.
Cardiff Bereavement Services carry out 1,350 burials every year. Of these, 800 are full size graves and 550 are burials of cremated remains.
The busiest burial site is Thornhill Cemetery in Rhiwbina which deals with over half of all burials in Cardiff.
Based on current usage, it will be full by June 2020, but it cannot expand further as it is surrounded by residential housing and roads. New burials take up nearly 0.5 acres of virgin land every year in Cardiff.
The 12.5 acre site north of the M4 is less than 650 metres from Thornhill Cemetery, meaning that a new burial site can be serviced by the current facilities helping to keep costs down.
The council hope that it will provide burial space for around 9,500 graves, which would be enough to deal with burials for the next 40-45 years.
The project will be funded through a Welsh Government Invest to Save scheme and increased fees and charges will help to meet repayments. This year, main burial and cremation fees will increase by £20 and grave purchases will increase by £30.
During the budget consultation at the end of last year, two‐thirds of people supported an increase in costs for cremations and burials.
The cost of funerals has risen more than 112 per cent over the last 13 years. According to the Fair Funeral Campaign, an organisation run by anti-poverty charity Quaker Social Action to tackle the root causes of funeral poverty, the average price for a cremation now stands at £3,596 and £4,561 for a burial.
Former Cardiff Council Leader, Councillor Phil Bale, who represents Llanishen and Thornhill, is urging the council to keep any future fee increases to a minimum as record numbers of people find themselves in funeral poverty due to rising costs.
Today he said: "I would certainly urge the Welsh Government and councils across Wales to back the aims of the Fair Funerals Campaign and to try to limit future increases in council burial fees and other charges to help those struggling with funeral costs."
The plans will be presented to cabinet at their next meeting and it is hoped that a contractor will be appointed this year and work will begin in October 2019.