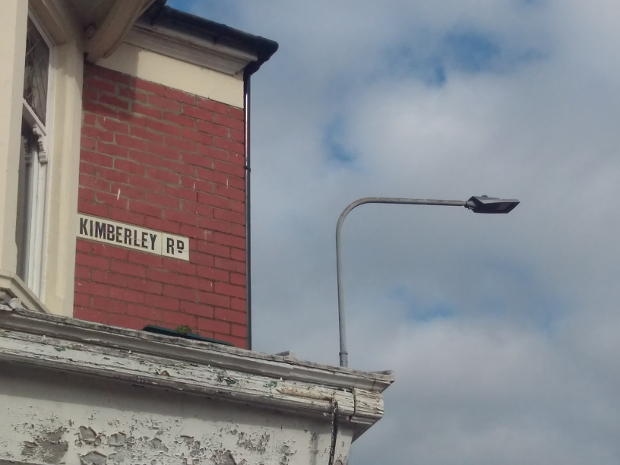 POLICE hunting three men in connection with an attempted murder raided two flats in Cardiff this morning.
More than 30 officers were involved in the armed raids in Roath and Penylan at about 7am.
Two men and one woman were taken from a house in Kimberley Road, Roath.
The raids were in connection with the suspected drug-related shooting of a 26-year-old man in a flat on Elm Street, Roath, in February.
The victim was treated at the University Hospital of Wales for facial injuries and released from hospital on February 12.
Police are appealing for information on three men who were seen trying to enter the flat in Lynwood Court on Elm Street, on February 10 at around 7pm.
They are all described as being black, around 25, and wearing navy boiler suits and black boots.
One of the men, who was around 6ft, was also wearing a black and white paw print bandana around his face.
The other men were shorter, believed to be between 5ft 3in to 5ft 6in.
Senior investigating officer, Detective Chief Inspector Rob Cronick, from the Major Crime Investigation Team, said: "This is an extremely rare level of violence for South Wales and a full investigation is underway to identify and arrest those responsible."
Police are appealing for information on a silver Audi A4 estate car, registration CV53 ZNU.
The vehicle was seen on CCTV driving around the Elm Street area before being found burnt out on Sandringham Road, Penylan.
DCI Rob Cronick, said: "We know this vehicle travelled from London to Cardiff on the morning of Saturday, February 10. We would like to hear from anyone who may have seen this vehicle and its occupants at any time on that Saturday.
Superintendent Steve Murray, head of operations for South Wales Police Eastern basic command unit, added: "Cardiff is one of the safest cities in the UK and it is important we keep it that way by dealing very firmly with anyone who brings a gun into our capital.
Anyone with information is asked to contact the police on 101 or Crimestoppers anonymously on 0800 555 111 quoting reference number 051129.