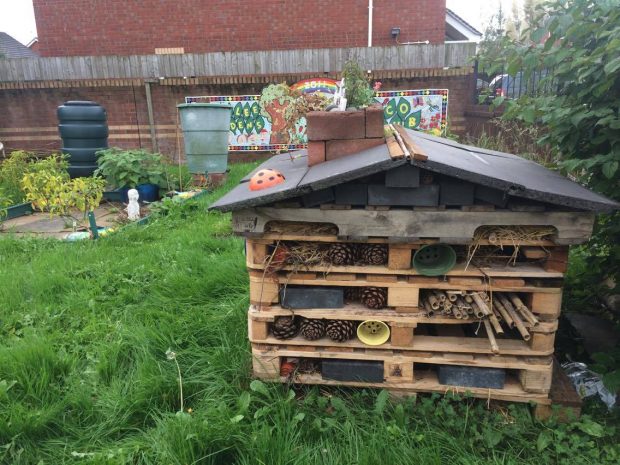 AN award-winning Heath garden is to become a special centre designed to encourage bees.
Maes y Coed Community Centre will become an Urban Buzz site next April after gaining praise for its "bug hotel".
The centre built the bug hotel in the community garden hoping to attract a range of insects. But the project also drew attention from Brownies, and Buglife, a group which works with communities to preserve wildlife.
The group's Urban Buzz initiative looks for innovative ways to create "buzzing cities" to support pollinators which are declining in numbers.
Darren Smart, a trustee of Maes y Coed said: "We are very much looking forward to becoming an Urban Buzz site,. They will be able to offer help and guidance on creating environments to encourage more bees, butterflies and other insects to generate an amazing buzz at the centre."
The centre's second community garden received a Royal Horticultural Society award last weekend, following in the footsteps of the first project which was given an RHS award after only a few months.
Mr Smart added: "We were really pleased to achieve the RHS award, especially as we only started the garden project earlier this year. The award recognises the hard work of all the volunteers involved."
The RHS It's Your Neighbourhood campaign supports communities cleaning and greening up their local area.
At least two Brownie groups are to work with the centre and use both gardens to earn community and outdoor badges.
Maes y Coed Community Centre gardening project runs every Saturday morning and volunteers of all ages are encouraged get involved.