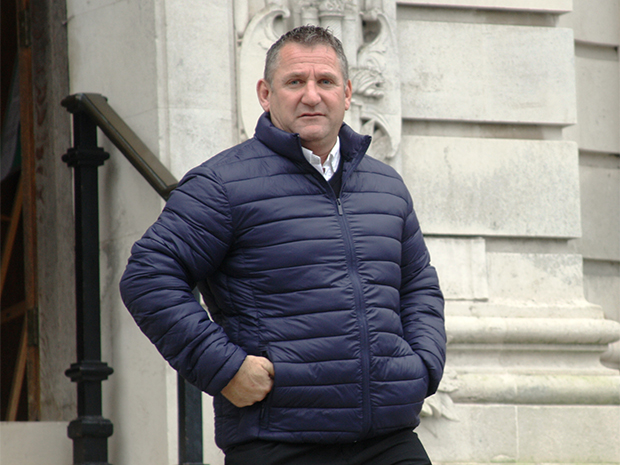 A BUILDER from Cardiff who cost a grandmother her retirement savings after a "sloppy" loft conversion has been jailed.
Marc Anthony Foley pleaded guilty to three charges under Consumer Protection Regulations at Cardiff Crown Court today, (Nov 27).
He was given an immediate custodial sentence of four months for each offence, half served in custody and half under supervision. The sentences will be served concurrently.
In November 2015, Diane McDonald paid Mr Foley £25,650 in cash for a loft conversion at her home in Cyncoed. But by December 2016, there were issues with the radiators and leaks around the chimney.
Coun Michael Michael, Cardiff Council's Cabinet Member with responsibility for Shared Regulatory Services, said: "I welcome the immediate four month custodial sentence imposed by the court today.
"It should send a clear message to all those in the building trade that substandard work, which can have catastrophic consequences will not be tolerated and we will do all that we can to investigate cases presented to us and take necessary action."
In a Victim Impact Assessment heard at Cardiff Magistrates Court earlier this month, it was claimed Mrs McDonald received psychiatric help to deal with the stress caused by Mr Foley, as well as paying an extra £27,000 plus VAT for a different company to rectify the work and meet industry standards.
Mrs McDonald said: "He was a family friend. I trusted him and I was assured that he would be able to carry out the work. I am devastated, I had only just retired and I have had to go back to work to sort all this out."
Addressing Mr Foley at Magistrates Court earlier this month, District Judge Bodfan Jenkins said: "Marc Foley you acted dishonestly, failed to deal with the issues appropriately, failed to honour a guarantee and your work was way below the standards and dangerously so.
"The work was built in a sloppy manner, ignoring building techniques which could cause significant harm.
"This is a case, in my view, where an element of deception fraud has taken place, this is when someone comes along and doesn't carry out the work properly. There is, in my view, a sprinkling of this in this case and due to this, this case goes way beyond financial penalty."
Mr Foley's company, MAF Construction & Sons Ltd, was dissolved in May 2017. Another company, MAF Construction (Cardiff) Ltd, shared the same address as MAF Construction & Sons Ltd on Rhymney River Bridge Road.
However, Mr Foley's LinkedIn account states he has been a managing director at Rhiwbalff Construction Ltd since May, 2015. The Facebook page for Rhiwbalff Construction Ltd directs customers to two phone numbers, one of which belongs to Mr Foley.