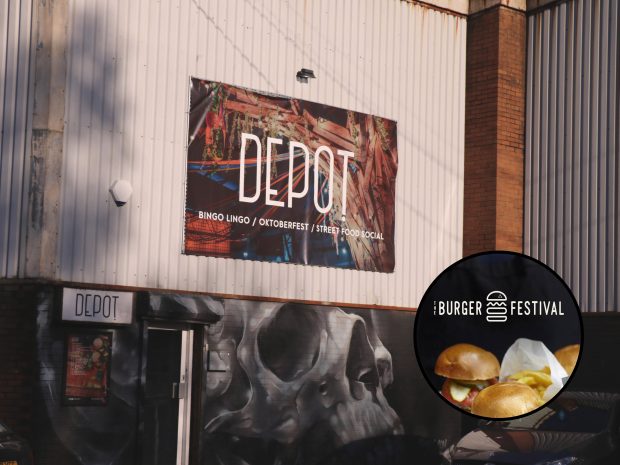 A LAST-MINUTE cancellation of the Cardiff Burger Festival has angered ticket holders, with the company behind the event promising a new date next year.
The festival was originally planned for last Sunday (Nov 26), at hired venue space DEPOT in Butetown, but the event organiser, Paper Agency, announced on Saturday at 6.48pm via Facebook that the festival was not going ahead.
Paper Agency said: "It is with enormous regret that we are having to postpone tomorrow's event. We apologise profusely about how late this notice is.
"Unfortunately some of our traders have suffered logistical and technical set-backs which means they will be unable to attend."
The late cancellation sparked a number of comments on the public event page.
One man commented: "You've had months to plan this and you bail within 24 hours? This is ridiculous."
A woman messaged saying, "Absolutely ridiculous. We bought tickets in September for this…and less than 24hrs to go and it's postponed? That's poor management."
The company had confirmed food vendors Bwydiful, The Pork Society, GourmetGuru and Pregos Street Food would take part in the day-long event.
Some were more forgiving of the last-minute news. Gaye Kendricks said: "These things happen and it's not the end of the world to be honest. I made other arrangements which was fine.
"I'm sure they'll rearrange when they can and I'm sure I'll still be interested if they do."
Venue-hire space DEPOT said: "We were informed on the Saturday afternoon that they had traders drop out of the event and it was too late to get replacements in.
"We have worked with Paper Agency on successful events in the past but unfortunately it didn't work out this time."
Ticket holders can now either receive a full refund or keep their tickets for a 2018 event.
Paper Agency have previously run a number of successful events in Cardiff, including the annual student 'Fresher's Fortnight' and 'Oktoberfest 2017' in Cardiff Bay.